30 - The history and access to the Canning Stock Route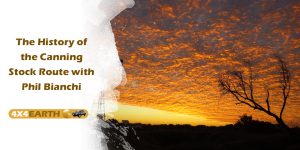 This is Part II of our Canning Stock Route Trilogy with Phil Bianchi
29 - The History of the Canning Stock Route with Phil Bianchi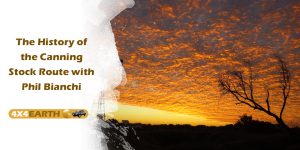 Not only is Phil Bianchi a keen 4 wheel driver who has driven the Canning Stock Route many, many times, he is a very keen historian and has literally written the book on the Canning Stock Route. We talk about the fascinating history of one of Australia's most iconic 4 wheel drive tracks.
What is the future of Diesel engines in 4 wheel drives. Why are manufacturers dropping diesel engines and what does the future look like for diesel engines.
We talk to Mike Clayton from Clayton's towing about his experiences in attending a lot of caravan crashes. What causes caravan crashes and how can you avoid them?
26 - Boggings,roll overs, fires, creek crossings gone wrong and everything else that can go wrong offroad.
What could possibly go wrong you you head offroad? We look at that CAN happen, HOW to avoid it and WHAT to do if it happens to you.
26 New 4WDs for 2017 with Robert Pepper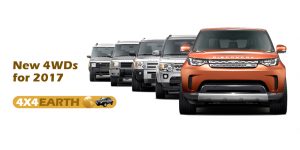 We talk to Australia's Number 1 4WD journalist about the new and exciting 4WDs coming to the Australian 4WD market in 2017
24 - Exploring the Aberfeldy Track with Rudy Paoletti
We talk to Rudy Paoletti about the Walhalla - Woods Point Gold Belt
23 - Jason Lock and Sema 2016 - What new products and trends caught his eye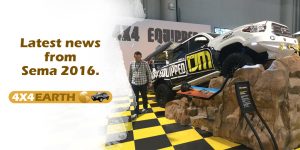 We talk to Jason Lock about his recent trip to Sema, the world's largest automotive trade show. We talk about the best way to air down and air up, new Cummins engines, and a whole range of new toys coming out of SEMA.
22 - 4WD Insurance and Roadworthies with Kalen from Club 4x4
We talk about 4WD insurance, why it is different to normal car insurance and what to look for. We also discuss the big MA / MC issue and what that means for 2016 Ford Everist, Jeep Cherokee and Grand Cherokee owners.
4WD new car trends with Robert Pepper
We talk to 4x4 journalist Robert Pepper about some of the big trends that the 4WD manufacturers will be rolling out in the future. You may not be happy!