57 - New LandCruiser 300 test drive and Ineos Grenadier test ride - What are they like?
These are the show notes for the podcast - have a listen to the podcast on your favourite podcast player. LandCruiser 300 Test Drive Robert Pepper recently had the opportunity… More »
Track 56 - 2021 4WD Ute comparison with Robert Pepper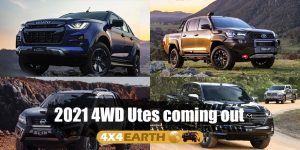 This week we talk 2021 4WD utes with Robert Pepper, Australia's best 4WD journalist.  This is part 2 of our 4WD interview with Robert. We talk: Toyota HiLux Rugged X… More »
55 - New Land Rover Defender vs Jeep Gladiators vs Ineos Grenadier Reviews- We get the good oil.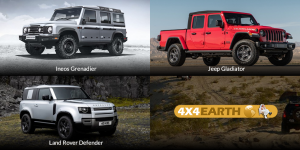 Our previous podcast, 4WD tips for Newbies, has been one of our most popular.  If you're new or have newby mates, have a listen. This week we talk new 4WDs… More »
54 - Tips for a 4WD newbie heading out on their first 4x4 trip
If you are are 4WD newbie heading offroad for your first trip, then you will definely what to listen to our 4x4 newbie podcast.  Definitely have a listen to our… More »
53 - 4WD Access with Wayne Hevey from 4WD Victoria.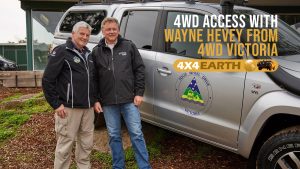 This is the 2nd in our 2 part interview with Wayne Hevey, the CEO of 4WD Victoria.  We discuss how 4WD Victoria is working for clubs to maintain track access.… More »
52 - Wayne Hevey discusses 4WD Victoria and Track Access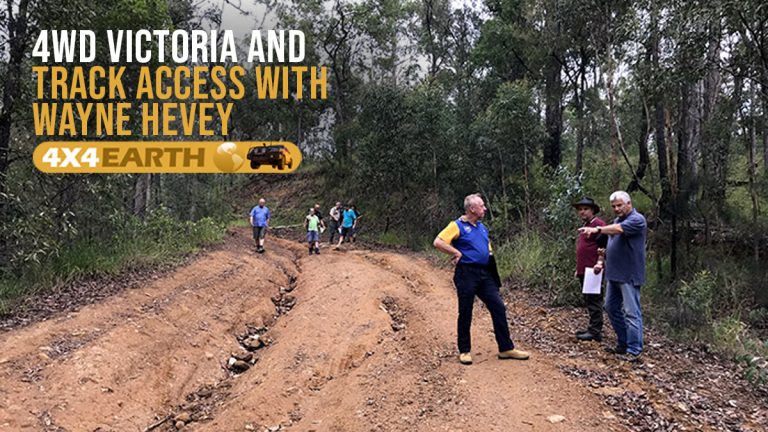 Our next guest is Wayne Hevey from 4WD Victoria.  He discusses some of the work that 4WD Victoria has been doing to keep tracks open. This is a continuation of… More »
51 - What we can do to maintain land access with Bill Schulz
We we continue our discussion with Bill Schulz from the Bush User Group United about some proposed changes to land in Victoria and why it is important that all of… More »
50 - The Bush User Group United fighting for Land Access for All
These are the show notes for the podcast episode.  Listen to the episode on your favourite podcast player on your iPhone or Android.  The 4x4earth Podcast is the largest Australian… More »
49 - 4WD Victoria and VEAC - should we worry about National Parks and Time to Align
We discuss 4WD Victoria and the VEAC report.  This track is the continuation of our interview with Shane Rose, the new President of 4WD Australia.  This is the second part… More »
48 - Track access and track closures in National Parks with Shane Rose from 4WD Australia
This track features Shane Rose, the new President of 4WD Australia.  Before joining 4WD Australia, the peak body for 4WD Associations in Australia, Shane has had a lot of experience… More »