4WD new car trends with Robert Pepper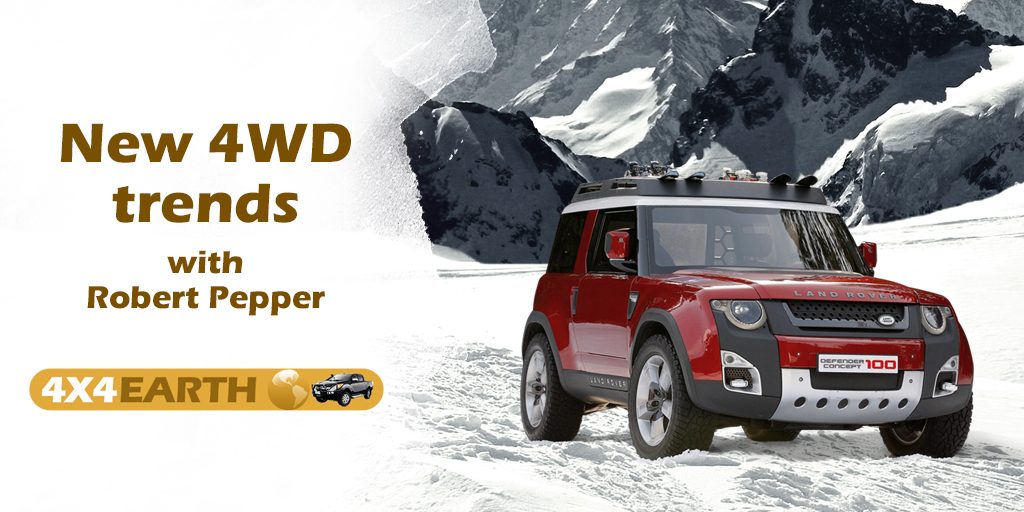 New 4WD Trends with Robert Pepper
First we talk Creek Crossings - I've had my issues with Creek Crossings, but check out the video of a FJ Cruiser having issues with a crossing at Sunny Corner in NSW.
Sheep Yard Flats - 9th Annual Victorian Gathering.  This will be one of the best trips to go on for newbies to meet experienced 4 wheel drivers and get some great tracks under their belt.  It is Australia's largest free and independent 4 wheel drive weekend away.
We get Roberts view on the new Ford F250 and what he thinks it would be like offroad.
The new Toyota Landcruiser 200 series, what is it like to drive and is the top of the line Sahara worth the extra money
DCT (dual clutch transmission) vs CVT (continuous variable transmission) -  where are the manufacturers heading with them and what are the problems with them.  How did the new Suzuki fair with a new dual clutch transmission?
Is the new worth the money?  What does Robert think of the add ons on the high end models.
Usability in the 'cockpit' of modern 4WDs, what is driving the thinking behind the way that touch screens and controls are laid out.
AWD - where are they heading?
Safety aids.   What is AANCAP doing with the safety ratings.  Do we need 6 star ratings for safety?
Autonomous emergency  braking and trailer sway control, blind spot warning.   (you tube video)
We discuss the most effective safety solution for all drivers is.
Is the Jeep Ute going to be the most iconic 4WD of 2017?
Mercedes ute?   Will Hyundai release a real 4WD next year?
What about the new Defender and Discovery due out and possibly an Amarok refresh.