18 - Tim Bates and the Wonnangatta Murders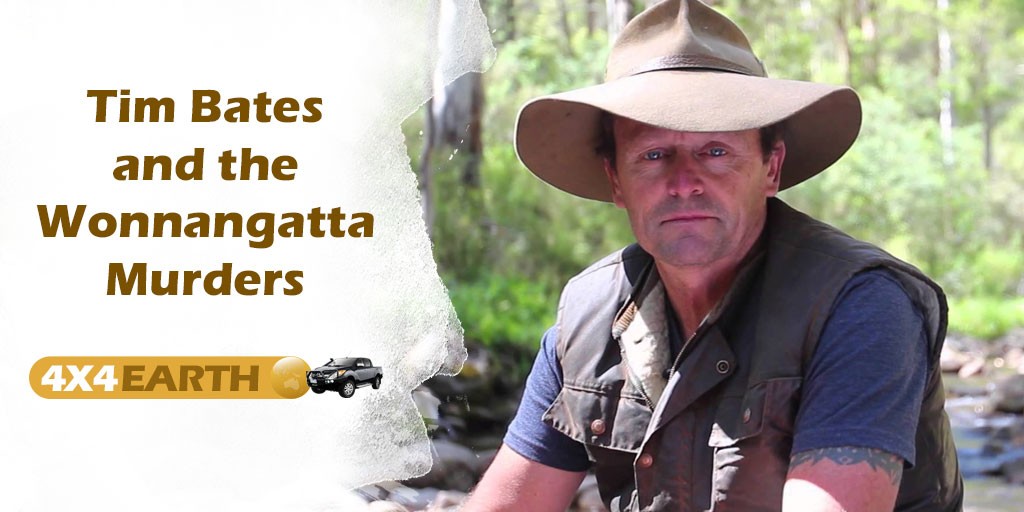 Tim Bates has been driving the High Country for over 25 years and he shares his experiences with some of Australia's best 4 wheel drive tracks.
We talk about the Wonnangatta murders, where James Barclay and John Bamford were murdered in 1916.
We also talk about the Talbotville campgrounds and some of the great tracks and things to see around the area.
Have you had issues with 4 wheel drives being defected in Mansfield?  More and more 4 wheel drivers talk about issues in Mansfield and we are trying to find out what makes Mansfield special and what the impact is on the local businesses.
Check out Tim's great video series, Podcasts from the Bush.
Check out the thread in the forum for a link to the photos of Talbotville, Mt Pinnabar, Craig's Hut and the discussion about Mansfield.
Discuss in our community
That was my first episode , awesome. I went to Wonnangatta station for the first time last week . Entered Licola way , camped at Howitts Hut for one night . Start of Zeka spur track to the station was around 34km , took us 3 hours . Camped 2 nights at the station , what a beautiful place it is . Is my favorite camp now , love how its so remote . What a amazing history there ...
Arrr good old Mr Bates.
He not a bad sort of fella. Quite passionate about he's 4wding..
As a young lad I went on a 14 day hike with a youth mission called Typo Station we started in Sheepyard Flat worked our way to the summit of Mt Howitt Vallejo Gantner hut Howitt Plains around Mt Speculation and Mt Cobbler we also camped not far from the farmhouse where the murders took place and we're told the story and I found it intriguing how this murder has gone unsolved for nearly a century
Awesome episode mate. Have to agree Talbotville and that whole area is our favorite area
He did a brilliant job on the Wonnangatta murders
Patriot submitted a new blog post
18 - Tim Bates and the Wonnangatta Murders
We talk to Tim Bates and the 2 murders that happened around the Wonnangatta Station. We also talk about Talbotville and the issues that 4 wheel drivers are having with Mansfield.
Continue reading the Original Blog Post.
Here is one of the threads about
Police defecting vehicles in Mansfield.
Does anyone know what the story is behind this? I have emailed the Mansfield Hotel to see if we can get more information.
4WD Tourism
- The difference between Walhalla and Talbotville. A great photo of Talbotville from the 1920s.