Just logic.


This is rubbish. I posted the explanation above.
That was a biased ABC "Fact check" and did not tell the truth behind the matter.
From that article. Look at the time that negative gearing was in place. It maintains that aboloshing negative gearing only pushed rent up in Sydney and Perth. BUT that is only if you look at the first day it came in, and the last day it came off.
But in every capital city the rents either went up, or it turned declining rents into an increasing trend over the period. The rent lease cycle is usually 1 year which can clearly be seen as rent increases as the rents came off leases. The upward trend lasted for about the same period after negative gearing was returned but would have kept rising if it was left in place. Also investors left the market then rejoined, again these are up to 12 month delayed responses.
The ABC only presented part of the facts. It is not correct and biased like so many ABC fact checks.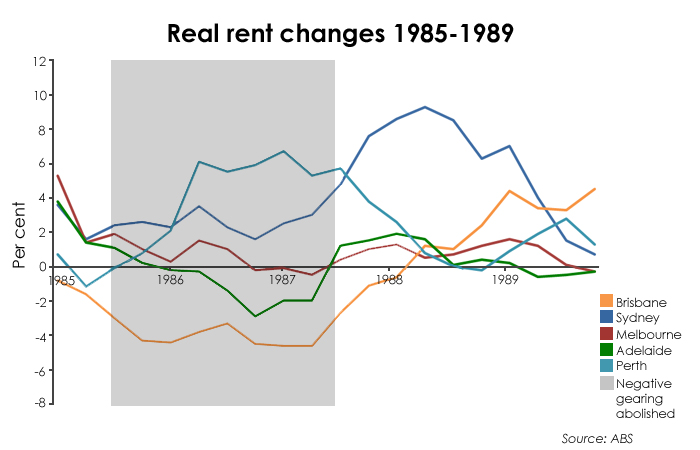 Last edited: