Had a great trip out into the Wheatbelt and caped at Eaglestone Rock for two nights.
Visited some interesting places and saw lots of wildflowers - it's great living in WA
The Wheatbelt is full of large granite rocks including Kokerbin Rock which is reputed to be the 3rd largest monolith in Australia and is only three hours from Perth.
Karl
Front of Eaglestone Rock as it faces Lake Brown which is a large salt lake - the erosion is caused by the salt crystals being blown by the wind into the rock.
The back of Eaglestone Rock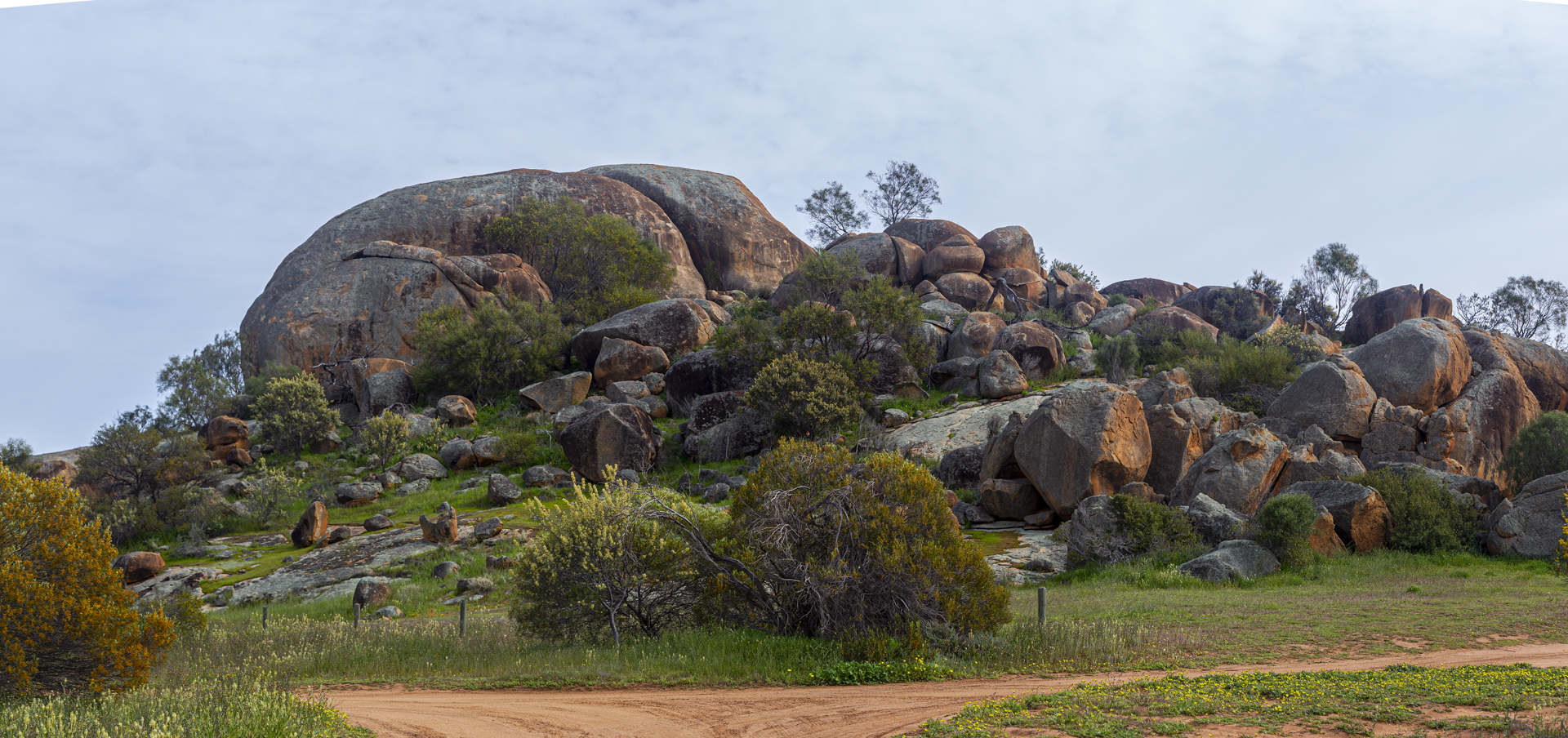 Kokerbin Rock
My set-up