G'day Adventurers
This is just a quick 'snap shot' of my last tour ~ wandering about the Pilbara, with no real time frame for my international friends, the request was simple but understandable for me at least, so in their very best 'Swiss ~ French/Italian' to English, their express wish was to see what 'no someone in Switzerland' has seen soon !!
Well my Aussie translation was " We wish to see and experience the Pilbara ~ that no one they know of from Switzerland has experienced recently "
I have a fair idea there are no petroglyphs, meteorite craters, Kangaroo's and Wedge Tailed Eagles or anything remotely like what some in Australia seem to ignore or take for granted, wide open spaces, huge uninterrupted clear nights with tens of Billions of stars and the freedom to travel for several days and not see another human being outside of our little group of four.
It's quite sobering really, to have an intellectual person shed a few tears, then thank you most sincerely for showing them something they had never dreamed of seeing or experiencing in their lifetime.
Quite simply the untouched Pilbara can have that effect on a person.
Safe travels : Joe Fury
Kalgan Pool/Gorge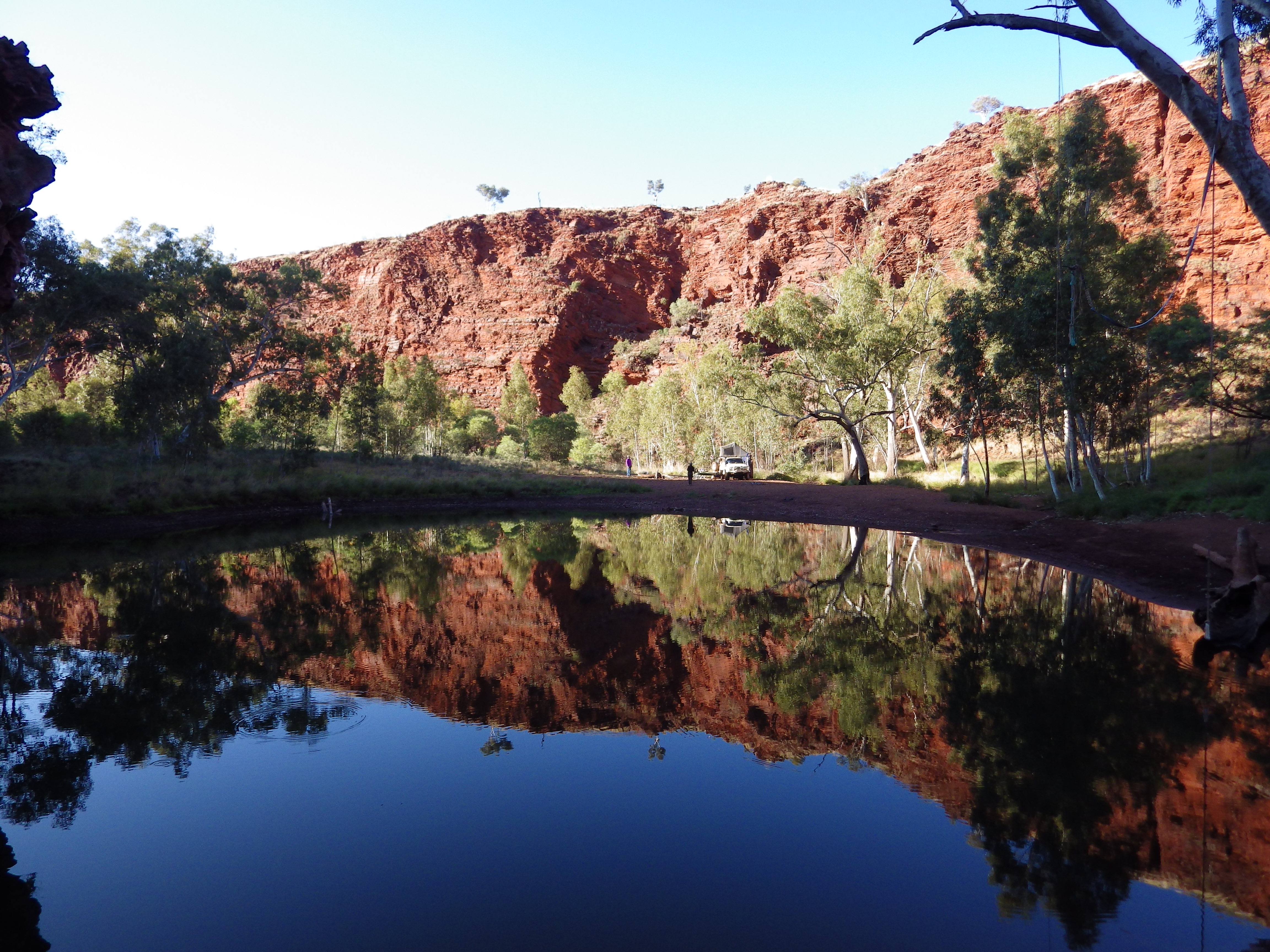 Camping at Kalgan Pool/Gorge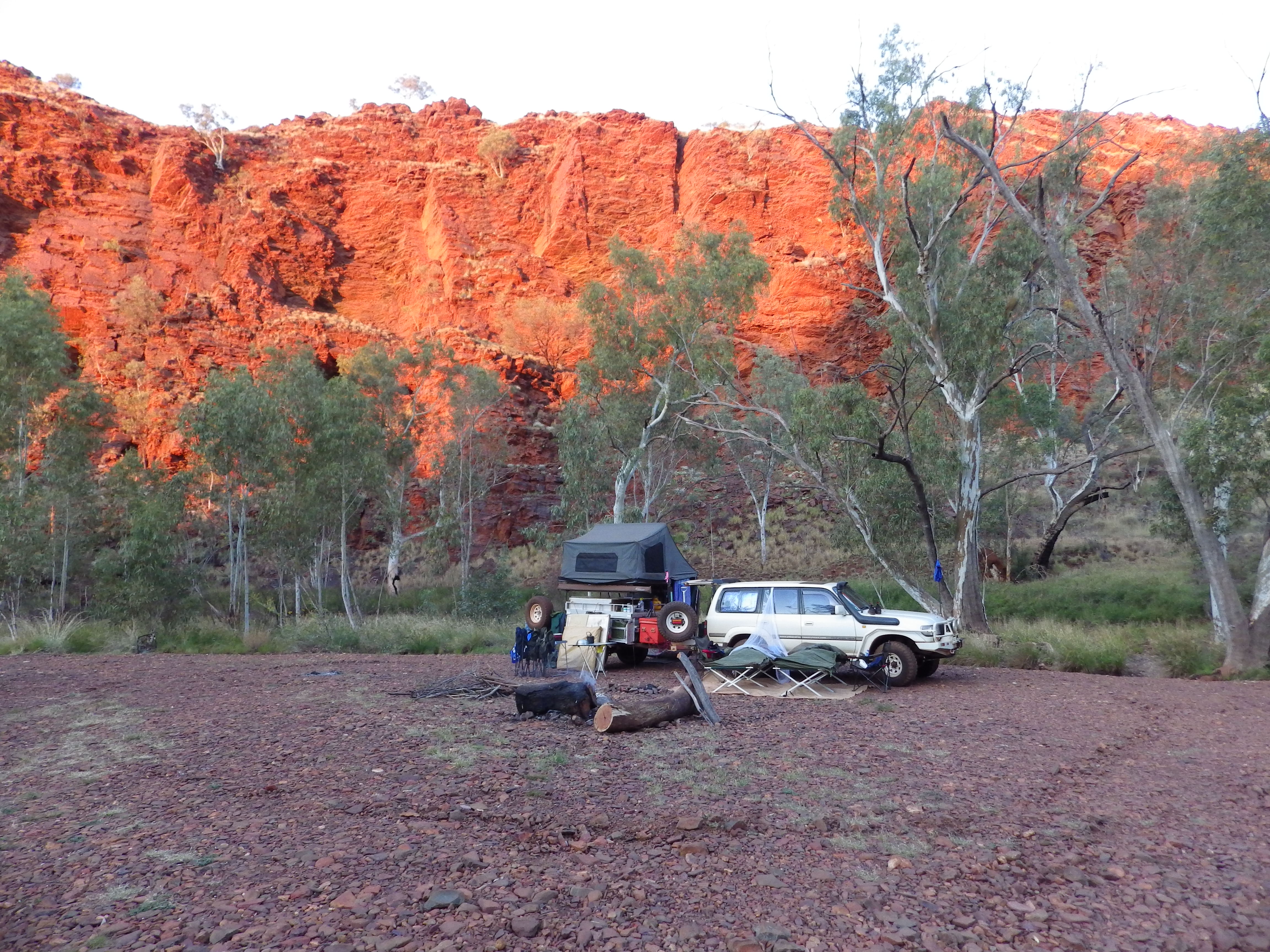 On tour
South East Ophthalmia Range.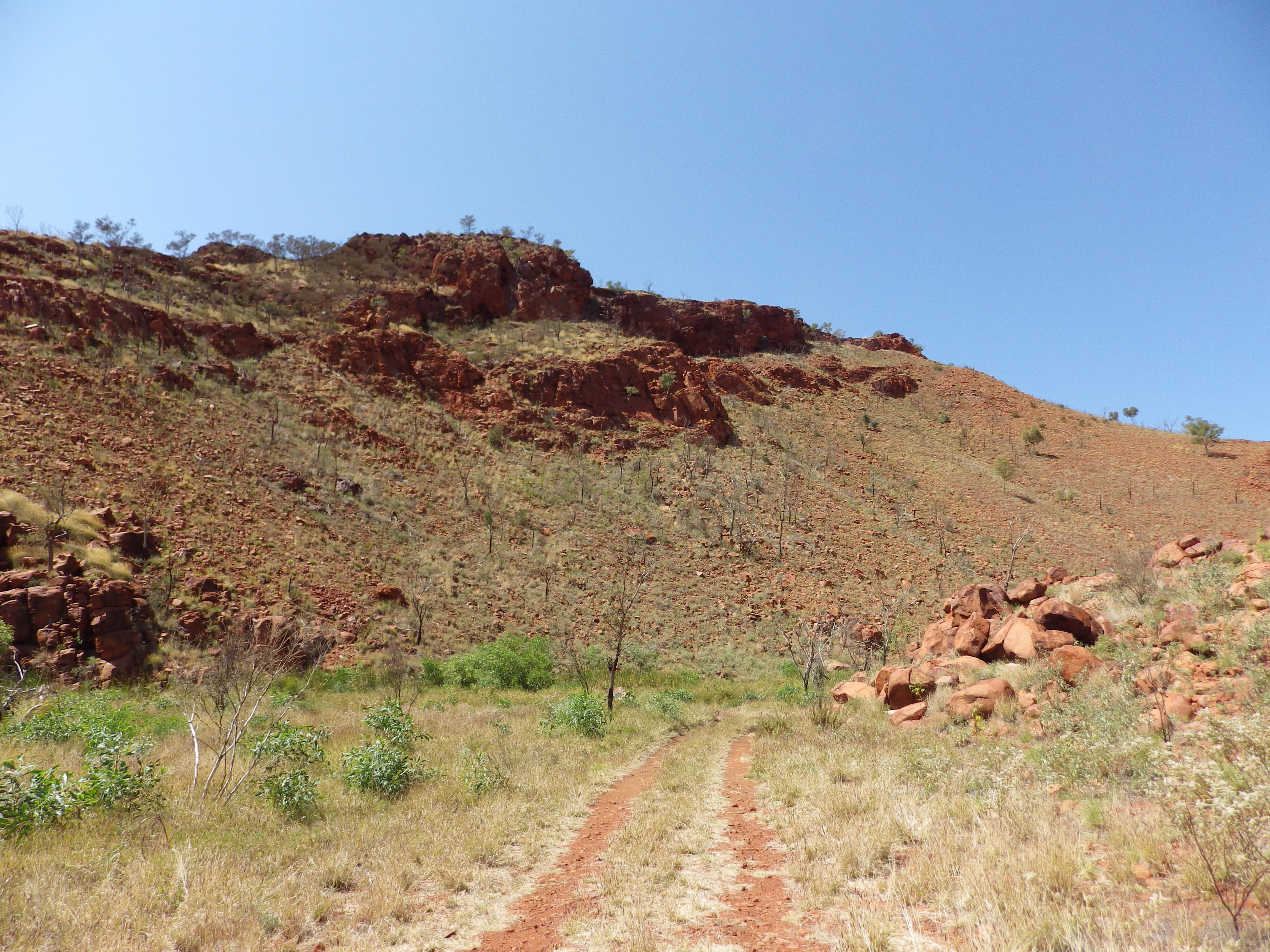 No words needed.
A cool lizard on a hot rock
Who or what am I
Wunna Munna Gorge
Smoko ~ Eco billy
Knob tailed Gecko