Thanks to Discomatt, the annual Vic Gathering took place, and whilst not a 'full on' event as per previous years, it was a very enjoyable weekend. Cheryl & I arrived Thursday arvo with Discomatt/Liza & Cookie already set up. Afternoon was spent having a few drinks around the fire that continued to well after dark. Next day, we decided to go for a drive up to Mt Terrible and when we arrived back at camp a few more 'earthers' were arriving. Again, the night was spent around the campfire having a drink or 2 and talking the usual 'dribble'...
. Was great to catch up with some who I hadnt seen for some while, such as Bomber & Davidman, and on the Saturday, Brian & Kylie. Was good to meet some forum members who I had not met, Tom & Tatum, Darren, Alex & his dad Kevin, (from SA) & a few others whose names I forget....
.
Saturday was a late start for a group of us who headed out for a reasonably easy drive, taking in a loop that included Mitchells & Masters Tks down to Granny Flat for a lunch break. The lunch stop was a little longer than planned as one vehicle had an issue, (must be a Jeep thing), but eventually we were back on the road making our way back to camp via Jamieson Lookout, Fergurson Saddle & Sapper Tk before the nice river crossing at the end. Arriving back at camp, the NSW crew were all set up, and from all reports, it turned out to be a 'big night'...
.
Again, a really enjoyable weekend & thanks for making it happen Discomatt. Below are a few pics.
.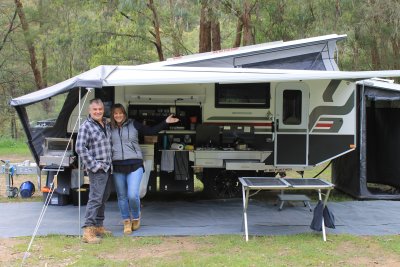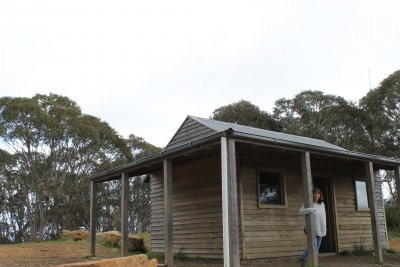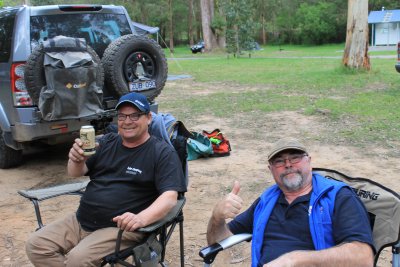 The group who took part in the Saturday loop.
The river crossing.