Yesterday set off from the Chapel at 8am for a trip in them thar hills, Went via Tyers, Rawson and Thompson Dam, Turned right at the end of the Bitumen and went down to Aberfeldy Camping ground, brand new concrete bridge in service, here are some pics of the area now.
And the new toilet block
From there it was off to Aberfeldy Cemetery and a self guided tour.
And a couple more of the view from the Cemetery.
Burning in the distance is on Willoughby Spur Track.
From there it was onwards and upwards to Royal Standard and some pics of what we found.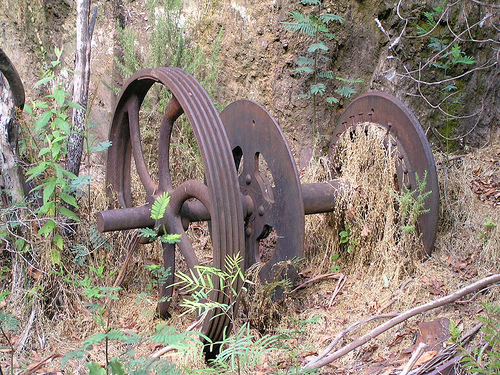 onwards again to Mt Selma and still some snow on the roadsides.
And finally the view from Mt Useful and then it was back down the mountain to the Chapel.
In closing Royal Standard track is not a track you would do on your own. Very steep and rutted.
Last edited: