So we had an epic weekend of sand driving at Robe, but it wasn't without incident. It appears that there was a large number of roll overs. We saw a lot of people with tyre pressures just way too high. We started at 16, and re deflated after about 30 minutes as the pressures had increased to over 20. hen we hit the hard sad, we went down to 12. That made things a lot easier.
One of our trips had a roll over, which was very sad. Big Trev, trying to get passed a very bogged vehicle, hit a tuft of grass and rolled. The team were trying to get through to assist in the recovery from the front of the vehicle.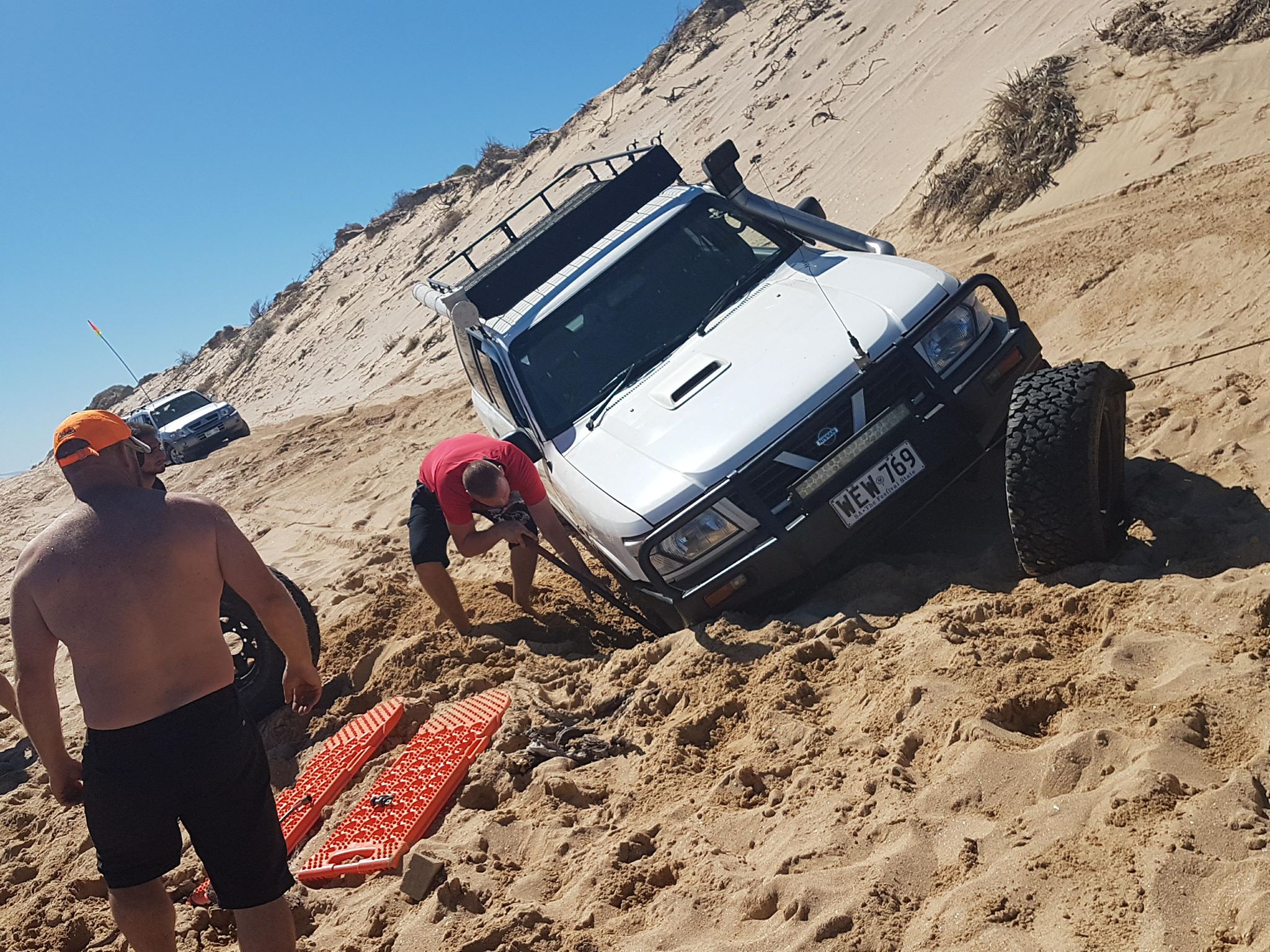 The tyre pressure was very low and they rolled the bead on it.
Trevs vehicle on it's side. It happened very slowly and thankfully Trev wasn't injured. Good to know tip - they didn't try to start the engine, because it had been on it's side and oil had gotten to places that it isn't meant to go. Restarting the engine the next day - good to go. This just goes to show how unlucky you can be.
A Ranger on one of our trips. The recovery here was very messy. I was stuck on the frar side, with the rest of our group getting through. I decided that this could be a pretty drawn out process, so carefully turned around and we made our own way back.