My first off-road vehicle (if you don't count mountain bikes). I got this in April earlier this year. Have been getting out into the bush every opportunity I get.
Trip up to Craig's hut and back to Mansfield via the King River on the weekend was awesome. The new tyres really helped getting up the King Basin track Sunday afternoon.
I will edit in some details about what I've added and future upgrades later on.
November 2019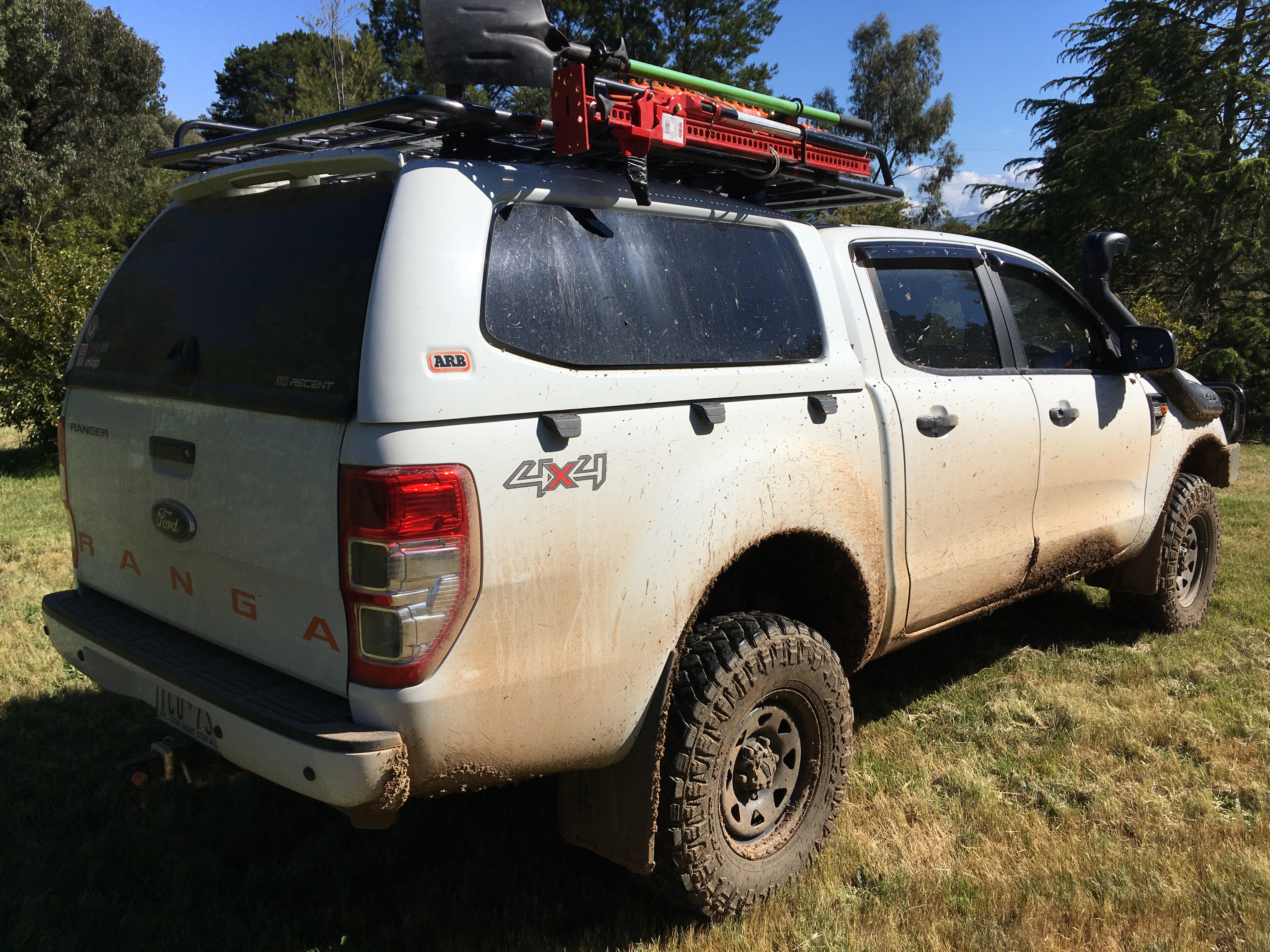 April 2019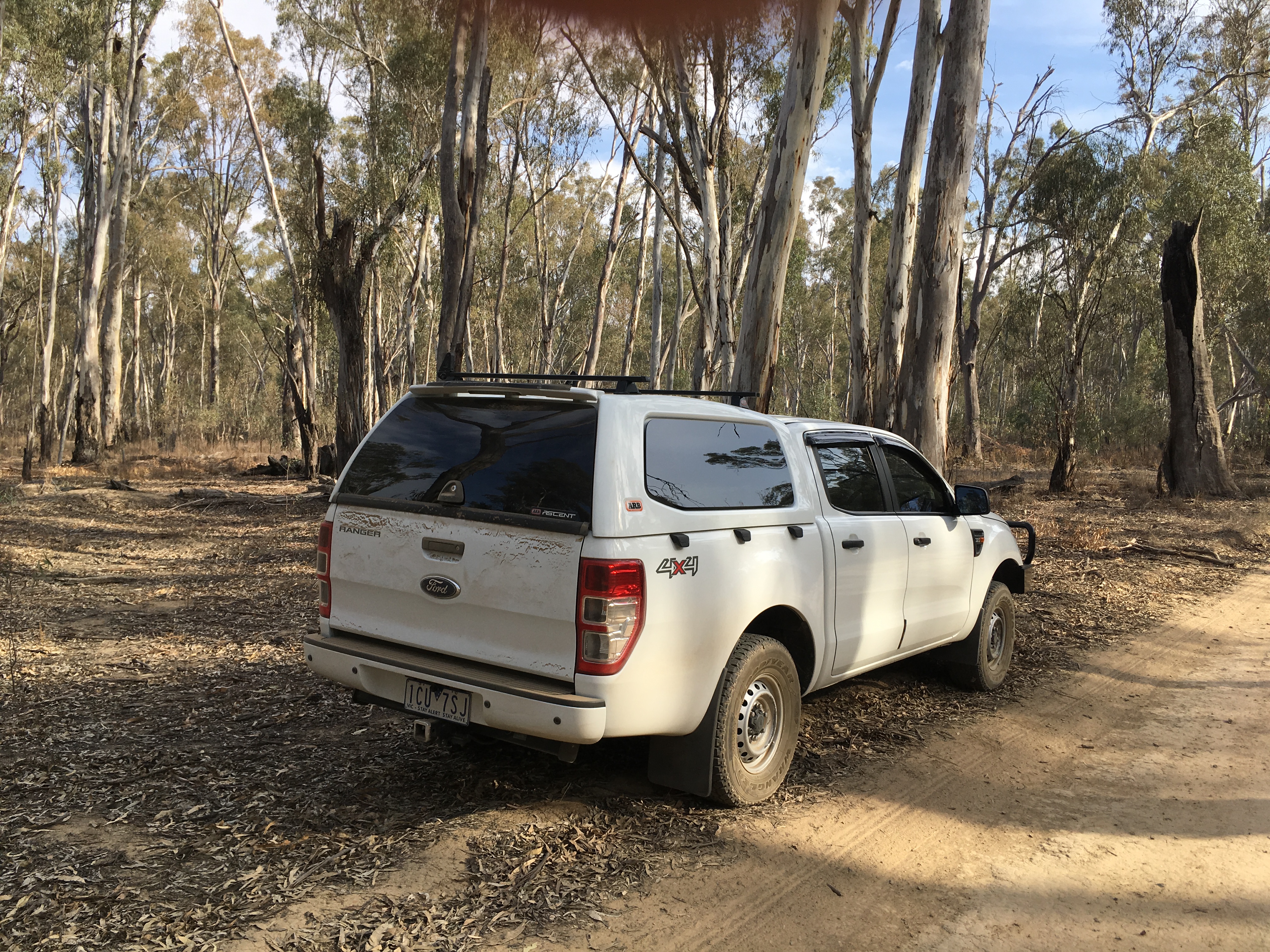 When I got this ute it was pretty well decked out. I picked it up via mate who worked at the company where it came from. The company keeps a reasonably close eye on their vehicles, and he knew the fella whose ute it was so he had a good idea of how it would've been treated.
The company took their vehicles to ARB when new and got quite a bit of stuff fitted.
Upgrades that had already been done when I got it were
- Commercial bull bar
- IPF spotties
- Ascent canopy
- Outback drawers
- reversing camera and sensors
- Tow bar and Red Arc trailer brake
- Long range fuel tank
- Shu Roo
- Canopy racks with internal frame
- Widow tint
- fire extinguisher
- side window shields
All this added a bit of weight to it. The only thing I could see wrong with it was it was riding quite low as the suspension hadn't bee upgraded.
What I've added/done
- Second hand ARB roof rack
- Safari snorkel
- Compressor/tyre deflator/ARB digital gauge (love this thing)
- XTM Recovery gear
- Max Trax and Raptor racks
- Kaymar jack/shovel holder, jack and shovel
- Runva 11XP Premium (ip67)
- GME Radio hand held 5W
- Chainsaw
- 2 inch lift and upgraded suspension
- ARB Bash plates and recovery point
- Maxxis Razr 265/75/r16s and black sunraysias
I purchased a pre-owned unused rear ARB locker but haven't had it fitted yet.
Future additions
- GME mounted radio
- Side steps/rock sliders
- Some rear protection
- Dual battery set up
- Fridge
I've been thinking about the weight, and where the weight sits as I go. I'd like to keep the COG low and centered if I could, but things can be quite expensive. I'm keen to learn more about the driving side. I've been out quite a bit by myself and have learnt a few things. Very keen to get out with some experienced drivers but life regularly gets in the way.
Places I've been to so far - Wombat State Forest, Toolangi, Murrunidindi, Craigs Hut/King River, Sheepyard Flat, Frechmans Creek, Ada Tree, Barmah Forest and Rushworth. Getting out into the bush every chance I get and loving it.
Last edited: