This was a track I was curious about and had just enough time to check out. Turns out it was a great drive and well worth it. I started at the Princetown end where you turn off the Great Ocean Rd straight onto the Old Coach Rd (it's easy to miss), head over a bridge and past a very popular camping ground (Princetown Recreation Reserve and Camping) and you're off.
Stop somewhere along here and let some pressure out of your typres, close to the start of the track there's some really thick sand, likely put there on purpose to deter the ambitious AWD vehicles from attempting the track.
It was dry conditions when I drove and and with some lowered pressure in the tyres and sensible choices about where to put the wheels on the road, I had no issues at all. If you were with friends and wanted to play in the mud and have fun with some recovery's there's opportunity for that as well.
Some pictures from along the track FYI.
Stay left leads and drive past the camp ground and to on Moonlight Head.
Typical firm sand along the track (some very light rain while I was on it - not enough to really get it wet)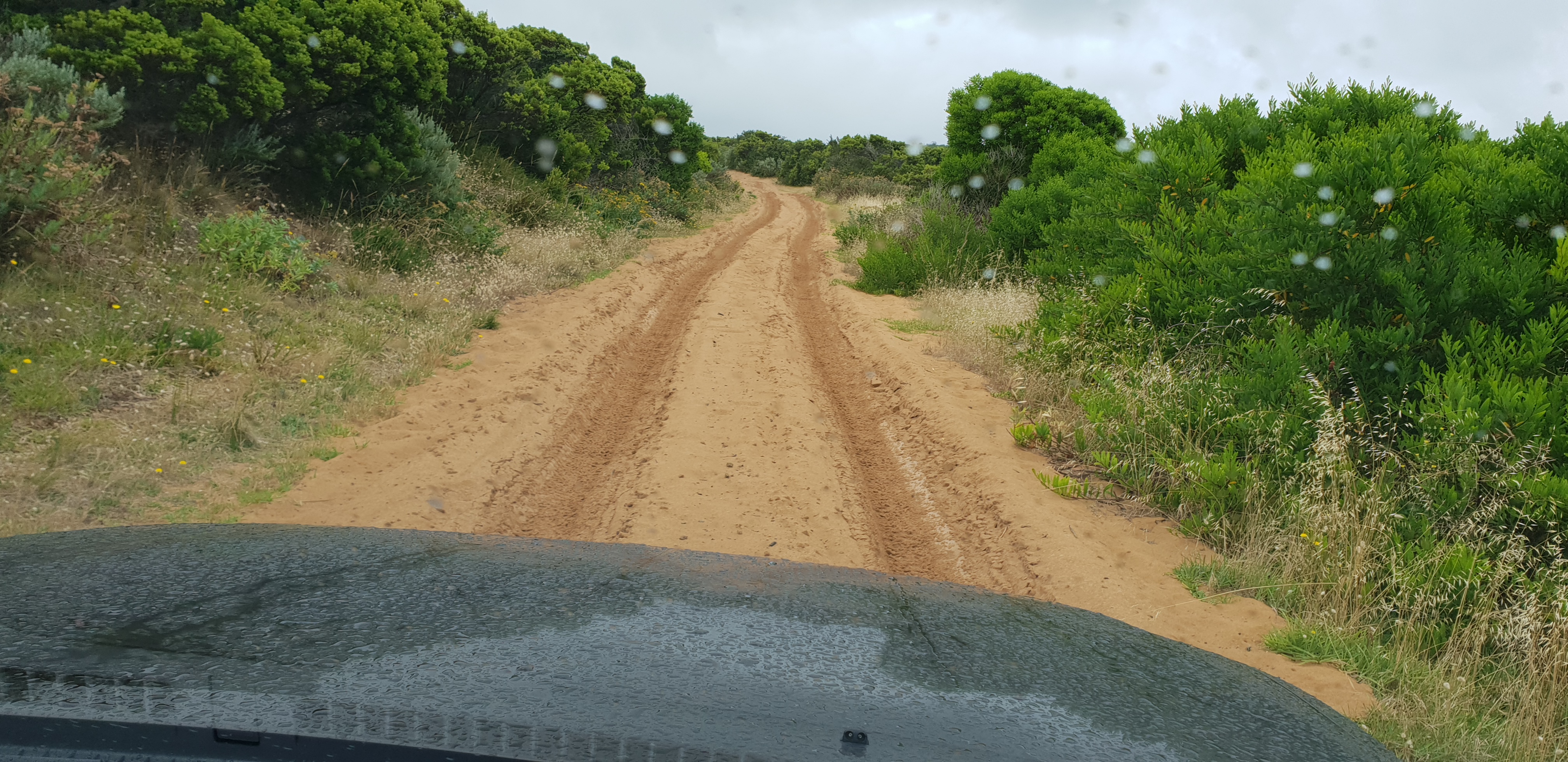 One of the lumpier softer sections (yes I stopped to take the picture, yes I thought better of that afterwards)
Lumpy but still quite firm and driveable
Bit of an incline and lumpy but easy enough going just keeping it steady
One of those spots where you have choices to make (I stayed left)
Rough section of track, again there was the easy way or the hard way.....
As you can see, I took the easy way and stayed left again....
Hope this is helpful for some of you. A great drive, some sort walks at Moonlight head with great views.