Hi all,
Following on from my previous post where I had a chance to test out the little 18v chainsaw with people speaking positively of their own experiences with these new fandangled battery powered chainsaws,
Ozito shot me out their 36v variant of the same saw using the same batteries.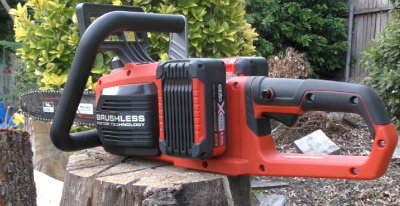 At 36v this one uses 2 of the 18v units and obviously creates a bit more power than its little brother.
I've got the 2x 5.2ah batteries on this one which add a fair bit to the weight of the whole set up.
If weight is an issue for you, the smaller one might be a better fit. One handed operation is possible there but of course I don't advocate it
This one has a brushless motor, so with a lot more speed, power and a bigger bar, it puts up a good fight with the petrol equivalent.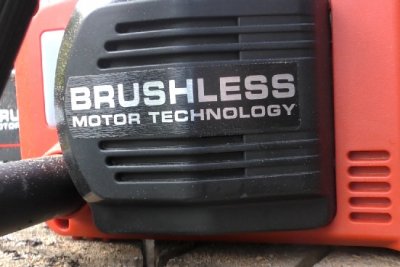 Moulded plastic makes up the majority of the body of the saw and whilst I can't speak for longevity as yet, it appears to be rugged enough to last for some time.
Where the little 18v definitely feels like a toy, this one convinces you its more serious as soon as you pick it up.
I got a few mates to test it out for the video, so I could get as many opinions, good bad or otherwise for a fair review.
That said, we had the 18v ozito, 36v ozito, 390es echo and the 170 stihl for the comparison.
I must admit, I've been a long time sceptic of battery powered stuff, but with my recent experiences with some newer gear, I'm starting to be a convert.
I still love a good petty saw, yet when it comes to throwing one in the back of the car for camp fire duties or clearing downed trees on a track, the benefit of not having to carry fuel in the car has to be the biggest benefit I can think of.
Of course theyre quieter than a petty saw too, so you can go a sneaky wood collection without annoying everyone around you and avoid getting into too much trouble
Tool less operation for swapping out or tightening chains is also handy but not restricted to the realms of battery saws.
I don't want to give away the outcome of the comparison and spoil the vid but watching the reaction of my mates as they tried it out, confirmed my own opinion on unit.
Anyway, here's the vid as per usual.
Cheers Brett