Thought I would let you know how our trip went. Plans Changed!! A lot!
Wow this turned into a pretty long story. Hope you enjoy. Ask questions if you would like to know something.
We left home on the 27th of June and drove out to port Augusta. From there we went out to Roxby Downs then went out to William creek pub for the evening where we meet up with a heap of guys that had just been turned away from the delhousie springs road while they were trying to get through to the big red bash. They were telling me that they had left William creek four days earlier and decided to try and wait for the road to open again so they could cross the simo but it wasn't going to open in time. Considering it never really rains up around Oodnadatta the rain made the road turn to mush and it took them 3 hours to travel the last 20kms into to the pink road house. They ended up turning around heading back to William creek to go back down to the Birdsville track and head up from Maree.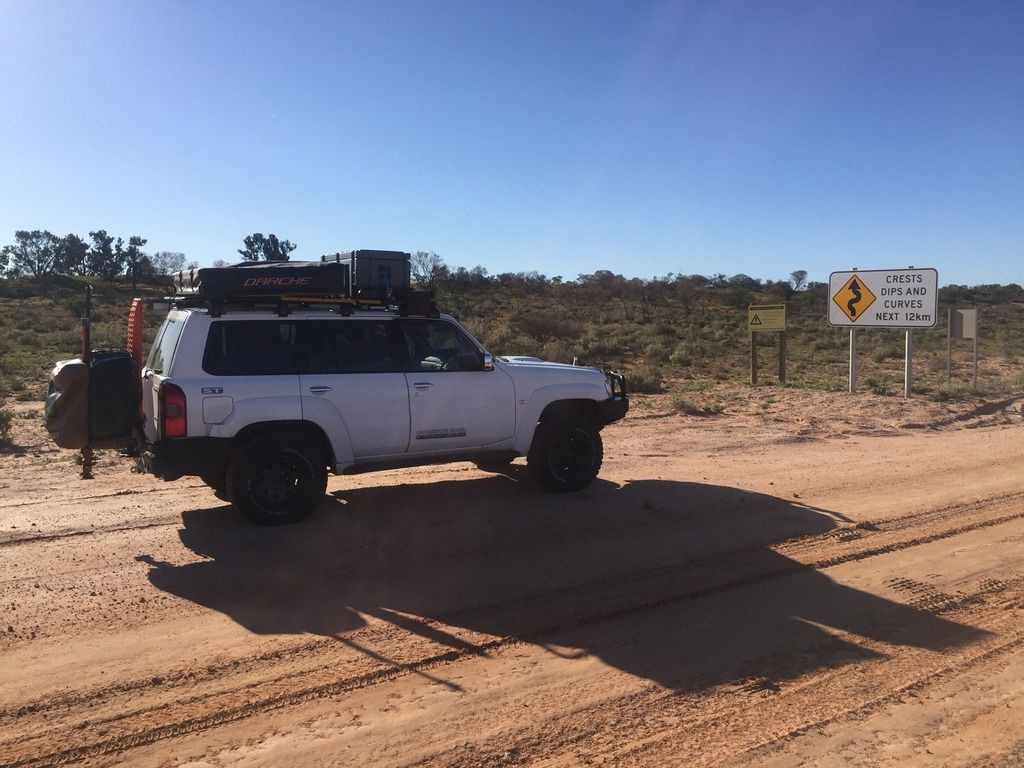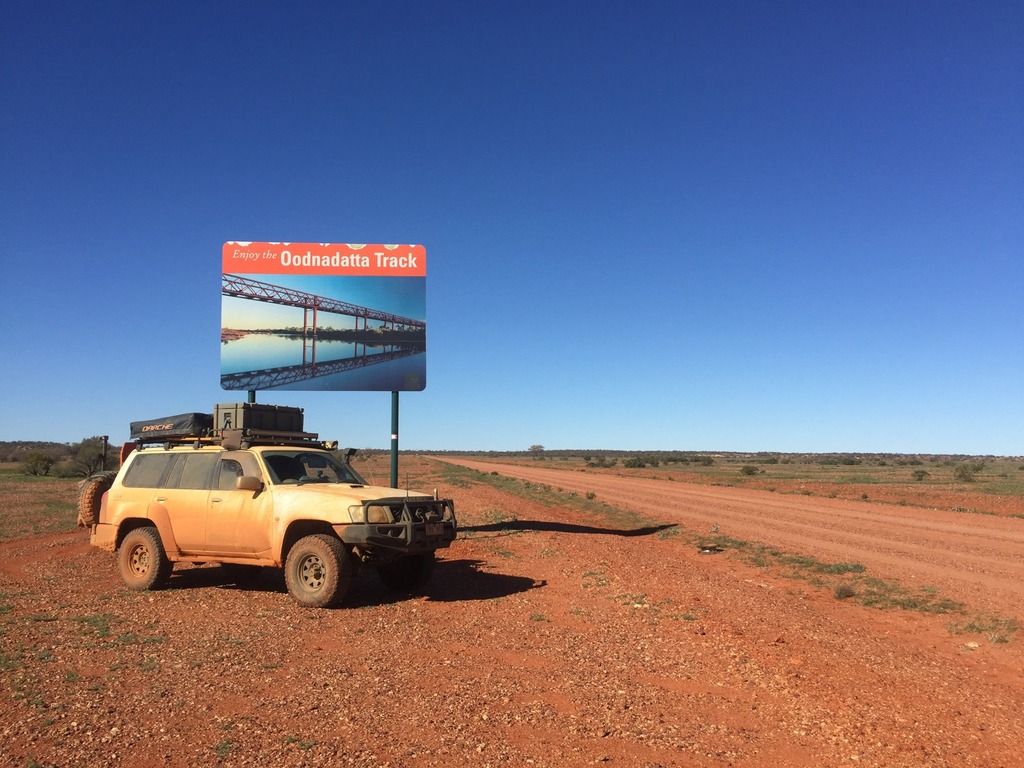 From there we went to the Marla road house and stayed there the night. The drive in was great fun with big stretches oh water over the track and a lot of muddy sections to have a bit of fun in.
From Marla we started the trip north and got up to just past the sa/nt border where we jumped on the mulga park road and aired down for the long corrugated road out to Curtin springs. The track follows the sa/nt border until you reach Mulga park station where you then right and start heading towards curtain springs. We did all this in a day the road was in much better condition then we thought. Again a lot of water across the track in big sections but was all easy enough to get around. That night we spent the night in a spectacular free camp site over looking Uluru. With only one other car to be seen. This was a lot better than the other option of heading to Ayres rock resort to stay in the camp ground. We woke up the next morning and looked out the rooftop tent and the clouds where down low over Uluru and it hard started to rain (and early sign of things to come)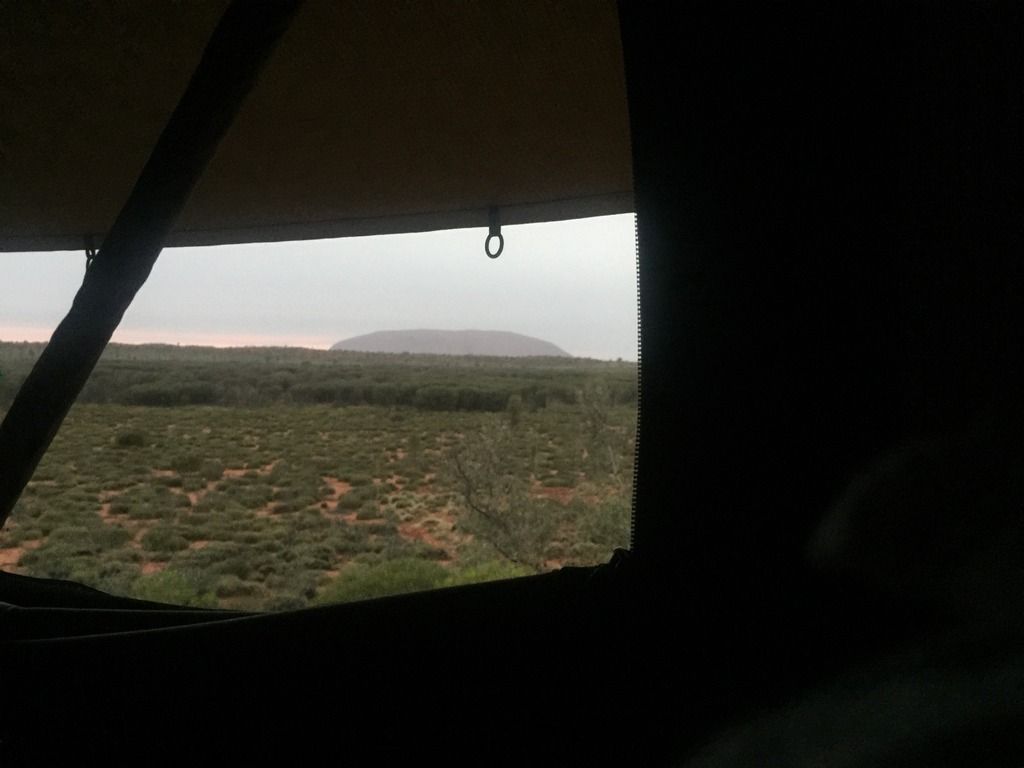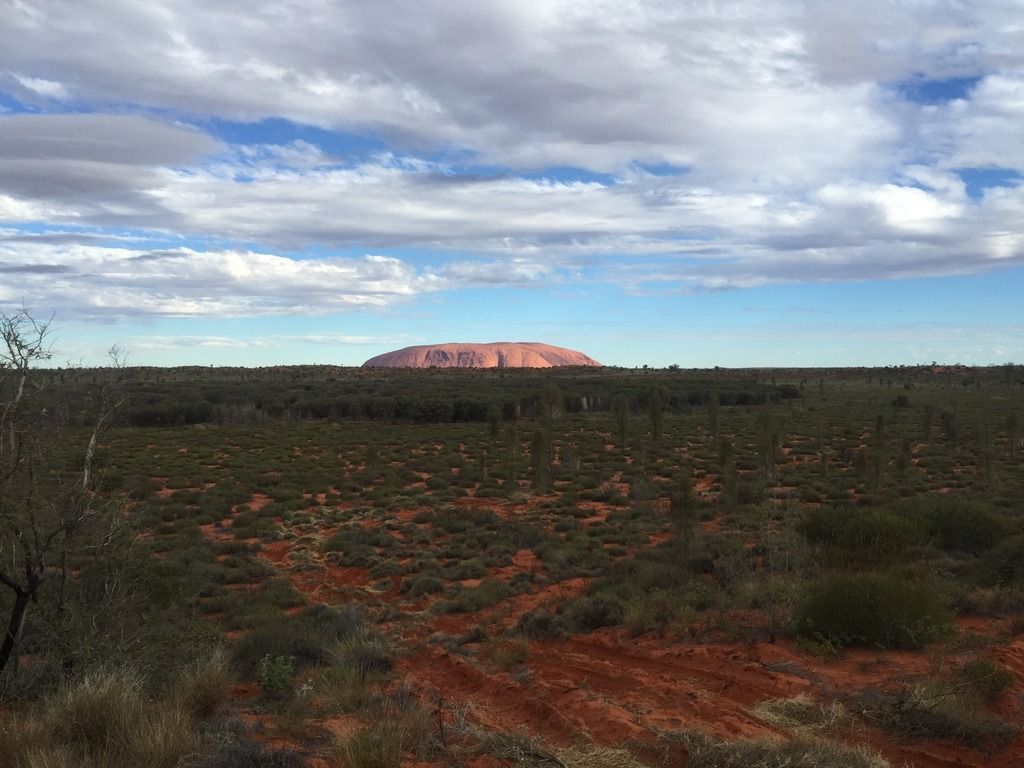 So we packed everything up and high tailed it to Alice Springs. When we got Alice I realised that the date was the 1/7 which of course is territory which I know about from living in Katherine for a few years. This is normally great but we are travelling with two Staffys that look a lot tougher then they are. On of them spent the whole night sleeping in the footwell of the patrol. So we packed up everything the next morning did our shopping and made for renner springs desert inn. We then shot off to the historic Daly waters pub for another night and few cold beverages. We fuelled up again south of Dunmarra and jumped onto the Buchanan Hwy and shot over to top springs and then up to timber creek. The majority of this drive is just a dirt road although it was in great condition when we crossed it. The last half of the drive is truely spectacular though. As you wind your way through the back of Gregory national park and the incredible jasper gorge. That night we camped up in Kununurra. We stayed in a caravan park and had the first scary close call with the dogs. One of them was on the lead as we were walking him around when he decided he would like to indulge in a bit of Cain Toad. Well it didn't go down to well with the him. He stared frothing at the mouth and couldn't breathe. Apparently the best thing to do is jam a hose Int here mouth the wipe their mouth with a cloth but we had no hose but were able to clean his mouth with the bottled water and Towl. This was the first time I realised the rooftop tent might be a problem at times.
Crossing the Ivanhoe Dam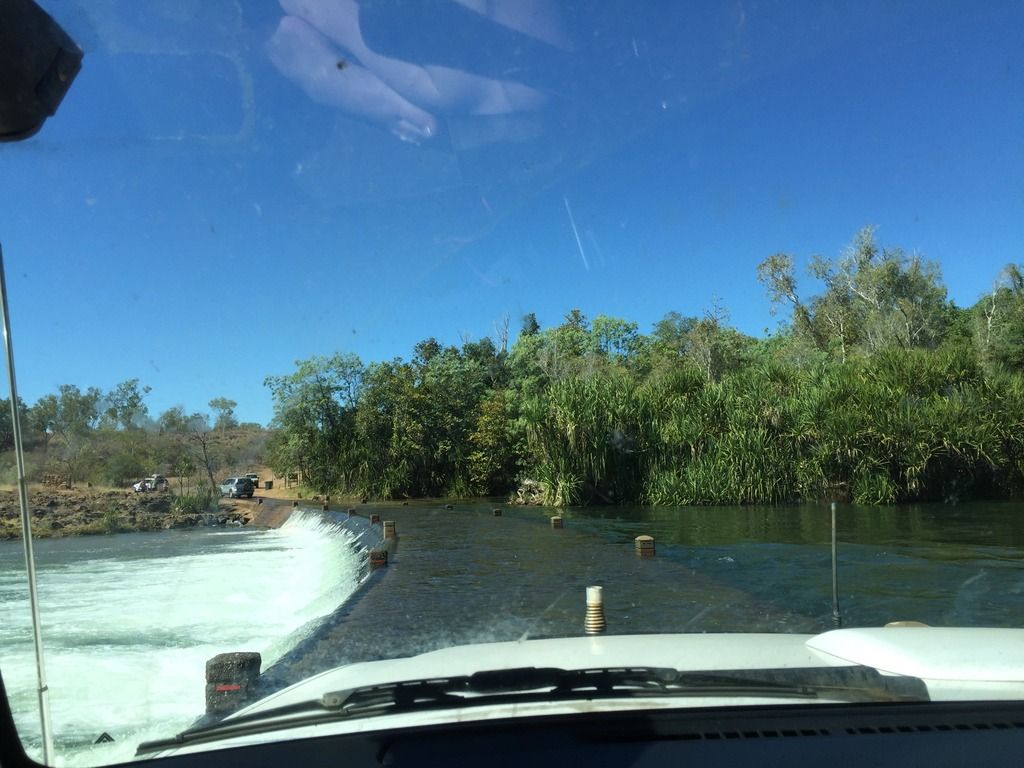 From Kununurra we left and started the gibb river road where we stayed at the stunning home valley station. We I decided to shoot a few landscapes here of the sunrise over the cockburn ranges. It was a beautiful morning.
From there we ended up going straight to derby. We were going to head to Kalumburu but the road was hammered and having the dogs meant we couldn't go to Mitchell falls anyway. Cars were coming out on tilt trays and people were doing constant repairs. Another trip will be done to check out everything we missed. We towed another guy who patrol had done a fan belt to mount Barnett station where I gave him my spare so he didn't have to wait a week.
From there we went and had a look at derby. Checked out the pier out there with their massive tires. We then shot off to Broome were we parked up and set up camp for the next 3 nights. We stayed at the pcyc oval there because they're the only people that allow you to camp with dogs in Broome. We wondered around and had a bit of a look around. Then we went and hit up the Matsos brewery which is great and highly recommend if you're ever up that way. We went for a bit of a trip out to James price point and had a look around. We got back to camp that night and looked at the weather and it was raining the whole way down the west coast and hadn't stopped for the last week and was forecast to keep raining. So we made the decision to high tail it back over to cairns. Following the Savannah way.
On the first day we followed the black top back to Kununurra then from there to Katherine. We got into Katherine and caught up with some family friends and then set off down to Daly Waters and jumped on the narrow road out to cape Crawford. Heart break hotel is a great little pub with a cheap happy hour and nice laid back atmosphere. I highly recommend it there how ever the Parma had way to much garlic on it!! We then left there and went out through Borroloola and jumped and followed the dirt right out through Hells Gate and Doomadgee and then into Burketown. This day was my 30th Birthday and was planning on camping up there some where and sitting in the Burketown pub and having a few quite Frothies but everything was completely full because due to more unseasonal rain they had closed the road from Burketown to Normanton which was the way we had planned to go to the cape. From Burketown - Normanton - Old Dixie - north of Laura but the rain stuffed that whole plan up so we ended up having to go down to Burke and Wills Roadhouse stayed there the night. We arrived in the pitch black praying that we would be able to stay there some where. We ended up getting an unpowered site and set up everything in the dark.
From there we went into Normanton had a bit of a look around town and fuelled up at a really great little servo there that had so much stuff in the office. I have no idea how they would ever find anything and I didn't get a photo of it but the whole room was just stacked with spare parts in no particular order but I recon hey would have at least one of every landcruiser part in this tiny little room.
We kept on pushing on heading out through Croydon. Where we stopped and had a beer at the Club Hotel a typical pre 1900's Qld pub. We then kept going and stayed at Georgetown. A tiny little town with another great pub. I bumped into a mate hat just happened to be passing through at the same time I was there and I hadn't seen him for a few years so we indulged in one of two quiet beers. Next morning i woke up with a hangover that could kill a horse. So we took our tiling to pack up and get going to cairns.
We got into cairns and booked an unpowered site for a few days set up the patrol with the rooftop tent and awning and all the gear. Just as we got it all done it started raining and raining and raining and raining for three days. We had 60mm in a day and the other ones weren't far off it. Everything was soaked. We didn't have a single dry item of clothing between us. The rooftop tent stayed nice a sealed inside but the room that zipped onto the bottom was soaked through. It was a pretty miserable couple of days because we had driven 4500km in 4 days to get out of the rain and it was even worse here then in Broome. We woke up on day two and just thought stuff this we are buying a camper trailer. We were sick of not being able to go anywhere during the days. I knew exactly what I wanted it had to be a Tvan and it was just a matter of finding one locally second hand that was in good condition. We ended up finding the one we bought just around the corner from where we were staying. We got all the finance under way and went down and stayed with my brother and sister in Townsville for the week. The weather was heaps better down here and we managed to get out and do a bit of 4wding down on the Burdekin river. We did a night run out on to some of the small dunes. We found one big dune out there that wasn't overly that long but was pretty steep. My brother had a gu patrol and his mate has a 76 v8 cruiser wagon. We had a few cracks at trying to get up this hill but had no luck. We went keep going along and the cruiser got bogged down to the sills so we called the patrol to come back and give us a hand to snatch out but he got bogged trying to do a u turn. It was now about 2:30am but we had beer and good company and we managed to recover the cruiser using the maxtraxs then went to go and find my brother in his patrol. We got there and he was bullbar deep in a swamp so we started off winching him out slowly after a lot of digging and winching and digging and winching we managed to pull him free from the swamp and head home. It was about 4am by the time we got back home but was absolutely worth it and we had a ball.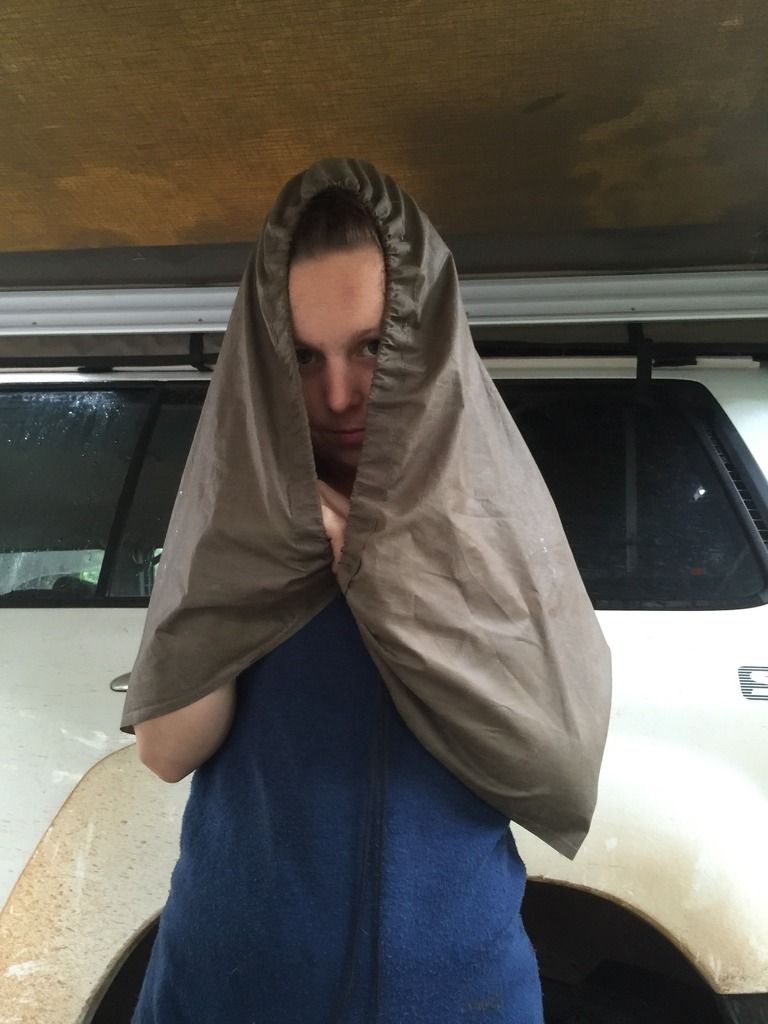 We left there the next day and got to cairns to pick up the new Tvan! What a difference. We could be by happier with it. No wet canvas, great ramp over and departure angles, water storage everything we needed and can set the whole thing up in less then 10 mins.
We made our way up to palm cove and spent the night there then went up through the Daintree rainforest and jumped on the Bloomfield track and followed that right through to Cooktown. The Bloomfield track is an easy drive just a few big hills but they have all been sealed now where it would have been difficult in the rain. We would have loved to do the creb track but unfortunately it was closed due to all the rain they had in the past week.
We camped at the famous Lions Den hotel that night. I meet a few guys that were heading up to the cape as well driving a range of hiluxs and patrols. The lions den hotel is a must stop place. All the writing on the walls is incredible. The pizzas are good except I was told to avoid anything with mushrooms on it. The next day we made our way into the Cooktown then out through the battle camp road.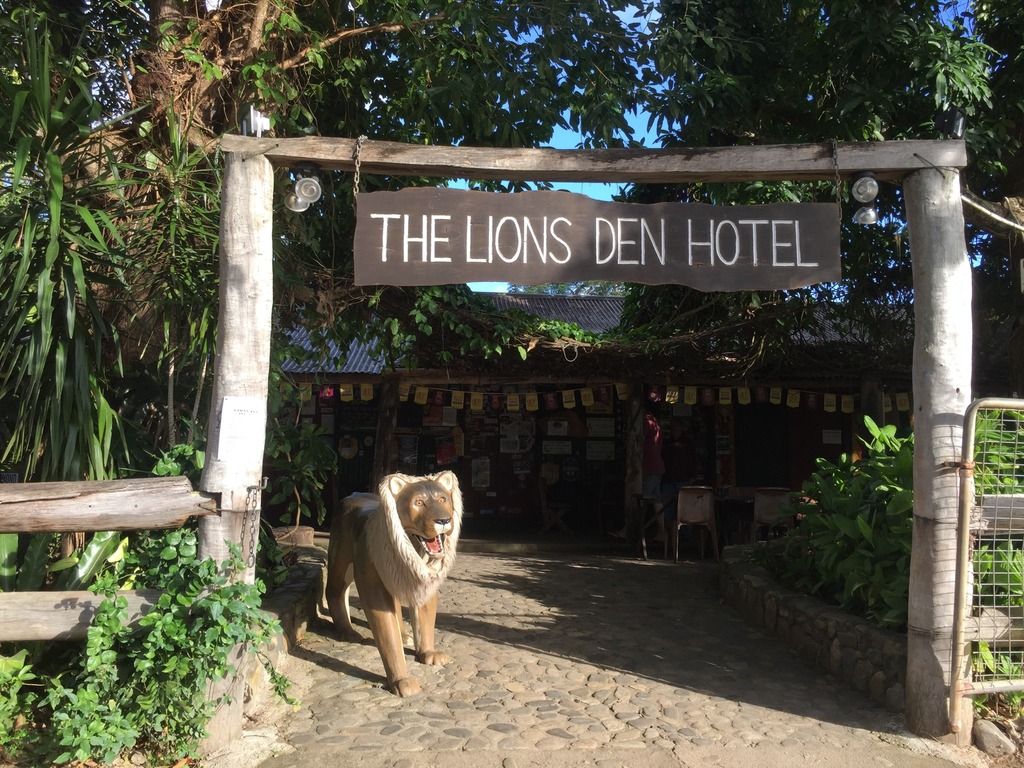 We left there the next morning and followed the road through to Musgrave Roadhouse grabbed a couple of toasted sangas filled the car up and left Weipa. We got into Weipa had a look around the huge bauxite loading wharf looked around at the old town quarters. Grabbed some meet and beer ($77 for coronas on special) and set up the trailer on the beach at the Weipa caravan park. Unpowered site. By day three I was starting to having charging issues with the camper trailer. So I replaced the agm battery with a new one thinking that the full river battery I already had had dropped a cell. I dropped that off to get benched charged over night and see if we could save it and also Brit another battery for the camper. Long story short it wasn't the problem. There was not enough voltage getting to the isolator to engage the ctek on the Tvan. We finally got all this sorted and headed out for Bramwell station.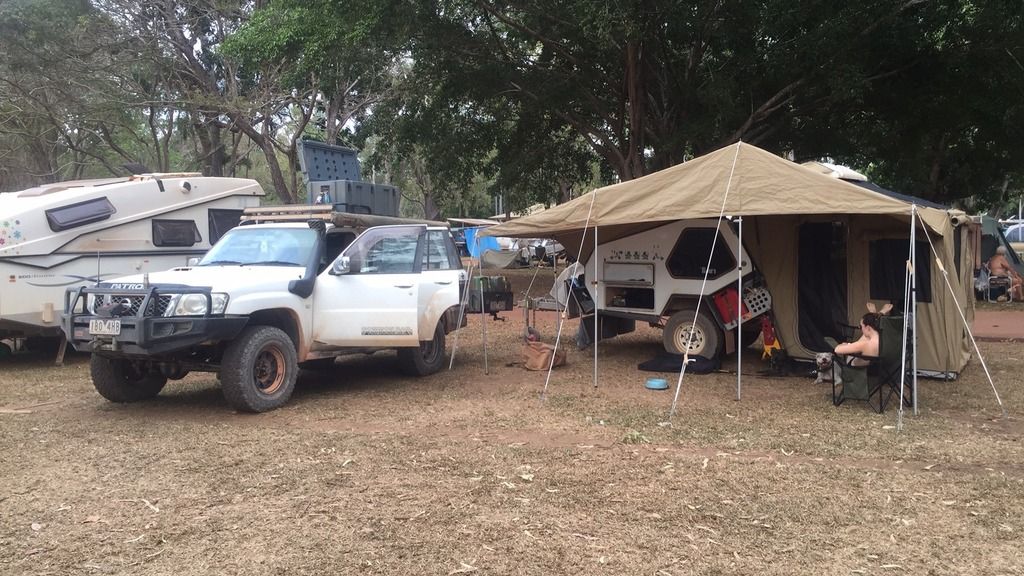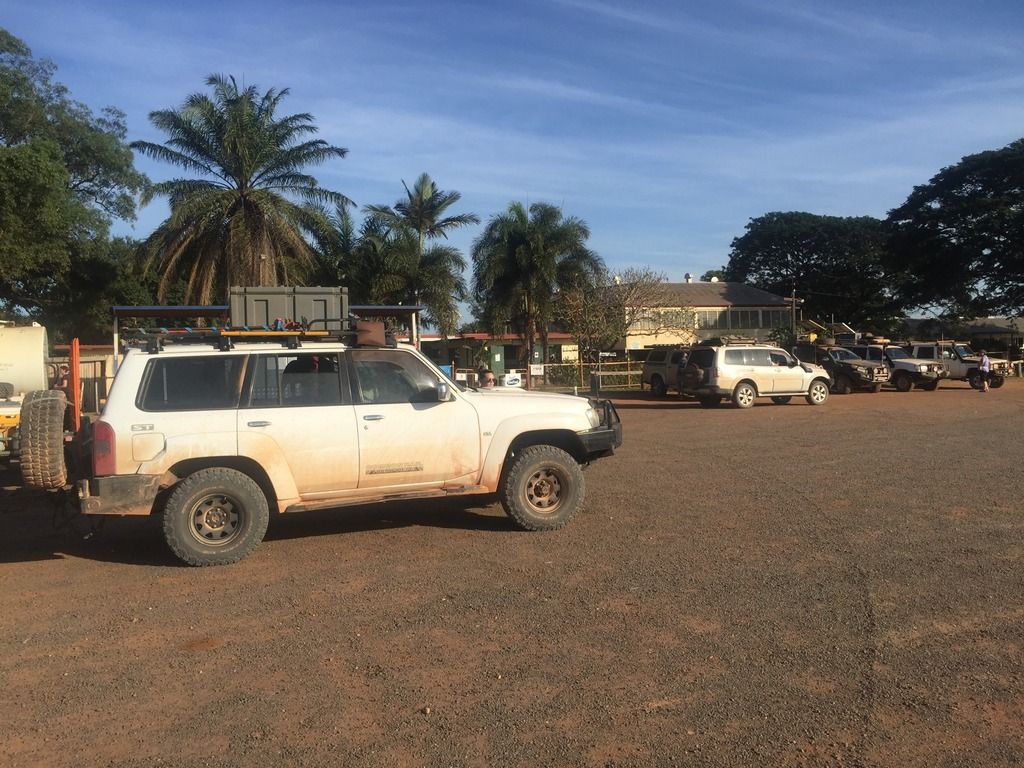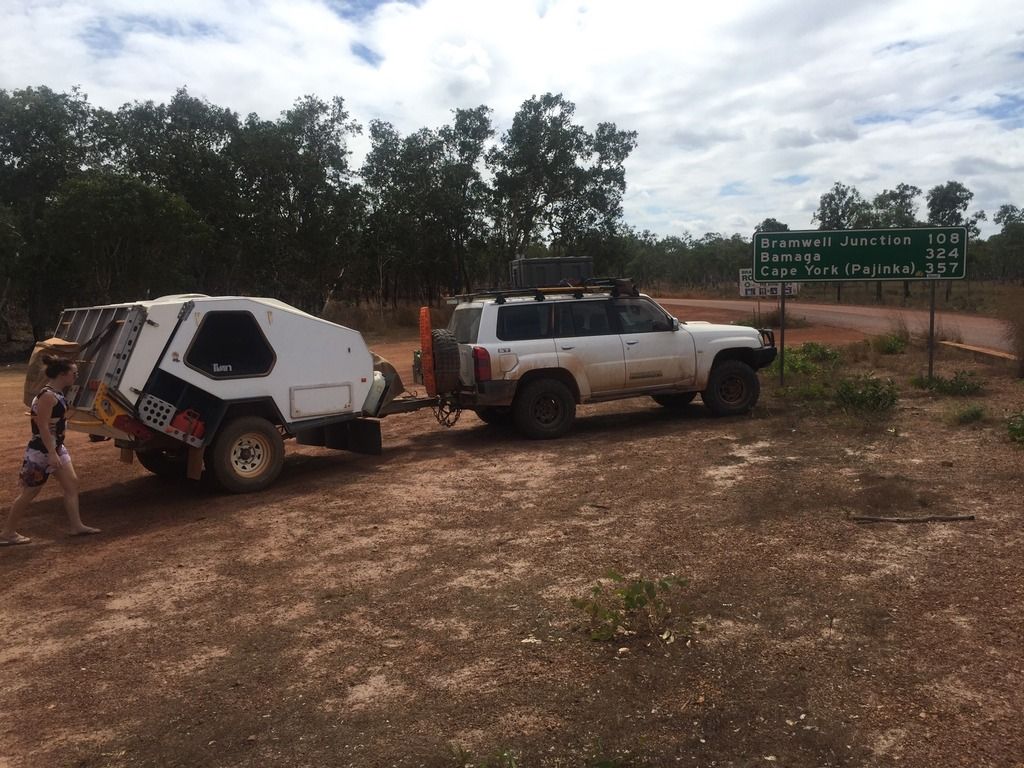 Bramwell station is a great spot and well worth the stop. They had live music and a huge buffet with all sorts of dishes from potato salad to cauliflower cheese and steak, chops, snags and as much as you could eat you are welcome too.
Here we meet another couple from Brisbane that were travelling through to the tip as well. Considering we weren't travelling with anyone is was nice to find someone else that we could travel with to help guide us along he track, someone to walk stuff with and think about the best lines. Also considering I hadn't done much 4wd towing because we didn't plan on buying the camper.
We got to Bramwell road house took the mandatory photo in front of the sign and started the track. Full of excitement we got the palm creek. Palm creek I was told is one of the harder crossing and if I can get the trailer through there we will be fine. We walked through it with out a problem. Watching a few other guys having a go at it and lifting wheels because they were to far to the left.
Obviously you knew the rest of the track and I won't go through it all but we stayed at Sam creek that night we ha da swim at fruit at falls which was stunning, the main highlights for us would have been cannibal creek, mistake creek, scrubby creek and Nolans Brook, Which was very low at the time we passed through only being just under the doors.