SELLING OR SWAP
2004
6G1YK54F84L225551
(Legal Requirement)
VF033030760
(Legal Requirement)
172XXX
WOLLONGONG NSW
$10K ONO
WOLLONGONG
PM HERE OR TXT 0401056926
yes
AUG 2014 REGO
lOOKING TO SELL / SWAP MY 04' VY SS II 6 SPEED MANUAL RED HOT IN COLOUR ALL STOCK BAR A SET OF LOVELLS I PUT IN THE BUM TO MAKE THE CAR SIT LEVEL, ITS NOT SILLY LOW YOU CAN STILL GO OVER SPEED HUMPS WITH OUT ANY DRAMAS ETC. VERY CLEAN AND TIDY INSIDE NEVER SMOKED IN NO RIPS, TEARS OR MARKS IN THE SEATS OR CARPET ORIGINAL 6 STACK CD PLAYER WORKING FINE, ALL CONTROLS ON THE STEERING WHEEL WORK CRUISE CONTROL WORKS FINE, TYRES ARE GOOD, STILL HAVE THE ORIGINAL MUD FLAPS, BONNET PROTECTOR AND SS FLOOR MATS, COUPLE OF LITTLE MARKS IN THE OUTSIDE NOTHING MAJOR AND CLEAR COAT HAS COME OR THE REAR WING, JUST HAD OIL CHANGE, LOG BOOKS, BIT OF GUTTER RASH ON THE STOCK VY SS RIMS. WANTEDING TO SELL IT SO I CAN BUY ANOTHER HILUX AS I SOLD MY 96 TD A WHILE AGO AND NOW KICKING MY SELF. IM OPEN TO CASH MONEY OFFERS AS I HAVE ALREADY FOUND A NICE HILUX ALL SET UP READY TO HIT THE TRACKS AND THE BEST THING IS IT HAS BEEN ONLY USED AS A " LOOK AT ME CITY 4X4 "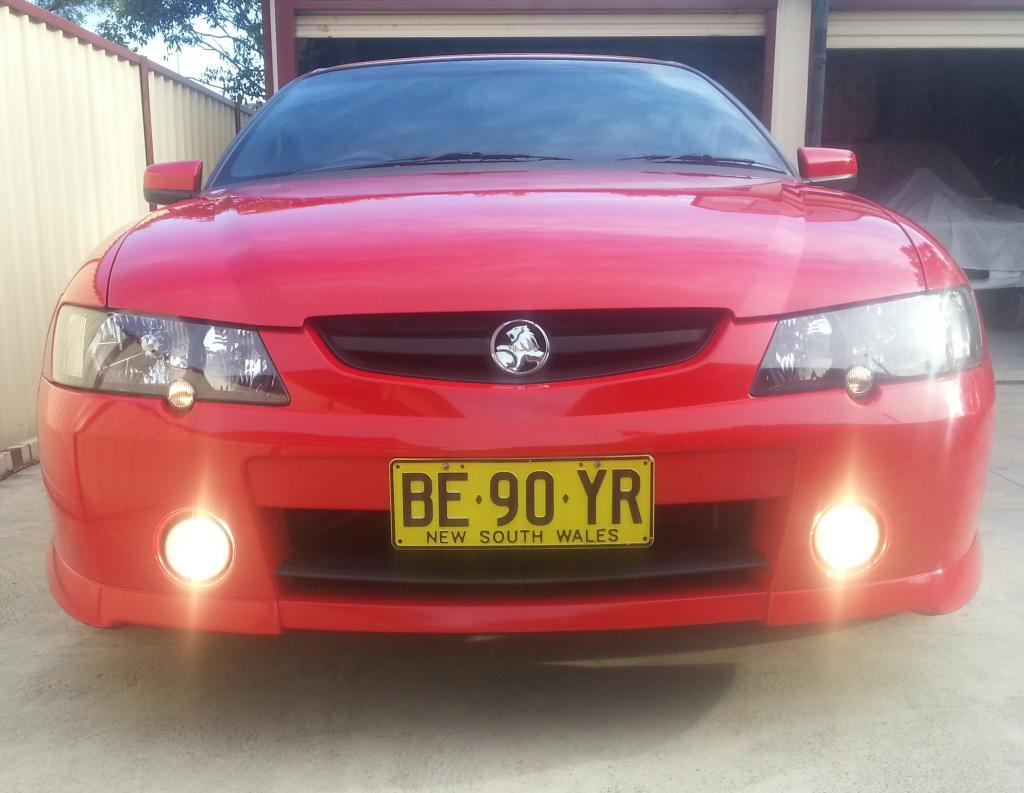 4X4earth.com.au takes no responsibility for items advertised for sale here.
All negotiations, sales and agreements are between the members directly.
Members who abuse this privilege will be barred from posting in this area.
Please enjoy this section of the forum.
Last edited: