Trip Report: Northern NSW/QLD border Overnight Trip (Part-3)
Distance Covered: 761kms
Driving Time: 12hrs 52mins
Map of Where we went:
Had some unfinished areas to explore in places I had previously been to but simply ran out of time to get to all the places I had planned.... so the opportunity came up again, but this time I also had a good mate that also was interested in tagging along & give his Defender 130 a run in it's natural environment.....The plan was for me to head off after work and meet up with the mate at Purga BP along the Cunningham Hwy @ 9pm. From there we headed off south to I place that I thought might be a good spot to roll out the swags for the night. Stopped at Stanthorpe to refuel before heading bush to a place I had noticed on Google Earth. Turned off at Ballandean and headed westalong Bents Rd before reaching a little track heading off into the bush near the Severn River. Eventually came across a nice little clearing along the River and rolled out the swags and went to sleep close to midnight.
Woke up to a foggy but beautiful morning and heading back along the river to see what we missed from coming in at night.... A nice little area to throw the line in for some fishing and some beautiful swimming holes. After a little look around it was back out on the road and to the 1st little track that I wanted to check out - Murphy's Crossing Rd. Headed across the causeway and explored some of the side tracks along the way, discovering some excellent waterholes for swimming/fishing. The people that live in the area have a little hidden gem in this area . From here we followed the track north to where it ment up with the main Nundubbermere Rd. Al wanted to go and see Nundubbermere Campground & Falls so we turned west and made our way there. Upon arrival we had a quick look around, quick bite to eat and headed back out and east towards the Hwy where we turned south towards Tenterfield. Turned off East along the Old Ballandean Rd then onto Mt Lindsay rd, stopping off along the way at Thunderbolts Hideout.
From here headed north and into Basket Swamp NP where I had hoped to spend a bit of time exploring the multitude of tracks. 1st point was a Trig Point on top of a Granite Boulder hill which gave some fantastic views out to the west and southern areas. Once we had a fill of looking around we heading off to the Basket Swamp Falls but I couldn't go the way I wanted to due to locked gates, so we had to backtrack and head the normal way into the falls to have a look around. The Falls is a nice little spot and it was good to see that there was a little bit of water flowing over them. They would be pretty impressive in flood.... if u could get in that is....With my hopes being dashed with the number of locked gates we came across we decided to make our way out but via the eastern side. Once out we stopped to discuss our next direction. With time getting the better of us we decided not to head north and try cutting across the mountain ranges to Paddy's Flat along tracks that we weren't sure if they were open of not and therefore waste more time, so we decided to head south to the Bruxner Hwy and then east to try explore some of the Richmond Range NP.
Headed in via Peacock Creek Rd, but we decided to try something different and turned off onto Station Rd and try some of the forestry roads and work our way north up towards the Peacock Creek Campgrounds. Well, this turned out to be a bad decision with the tracks either gated or totally overgrown. We pushed along one track where the grass was up to the bonnet before deciding to call it quits due to the time of the day and make our way back out the main road and followed that up into Peacock Creek Campsite. The campground turned out to be a ripper of a spot with beautiful grassy and flat area, so we decided to stop for smoko and a well deserved beer.
With time getting very late we head out the eastern side of the park via Iron Pot Creek Rd and checked out one last spot - Toonumbar Dam. With only about 30mins before the sun went down, we headed out to the Summerland Hwy and back and over the range and down through Rathdowney and finally getting home at around 8.30>9pm to end a massive day..... Bring on the next one
Link to TRIPLOG of where we went located here:
Northern NSW OvernightTrip (Part-3) Trip-log
Link to a quick over of photos of where we went:
Northern NSW OvernightTrip (Part-3) - PHOTOS
Here's some Photos:
Camp for the night
Photos of the river near our camp:
A bit further down the river: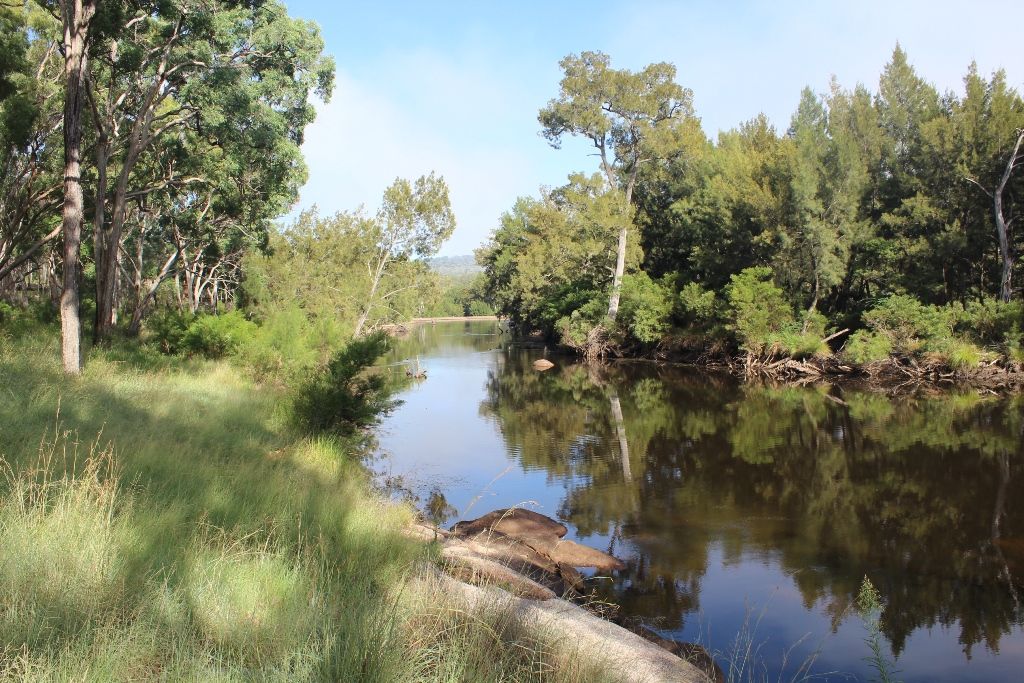 The Murphy's Crossing Weir: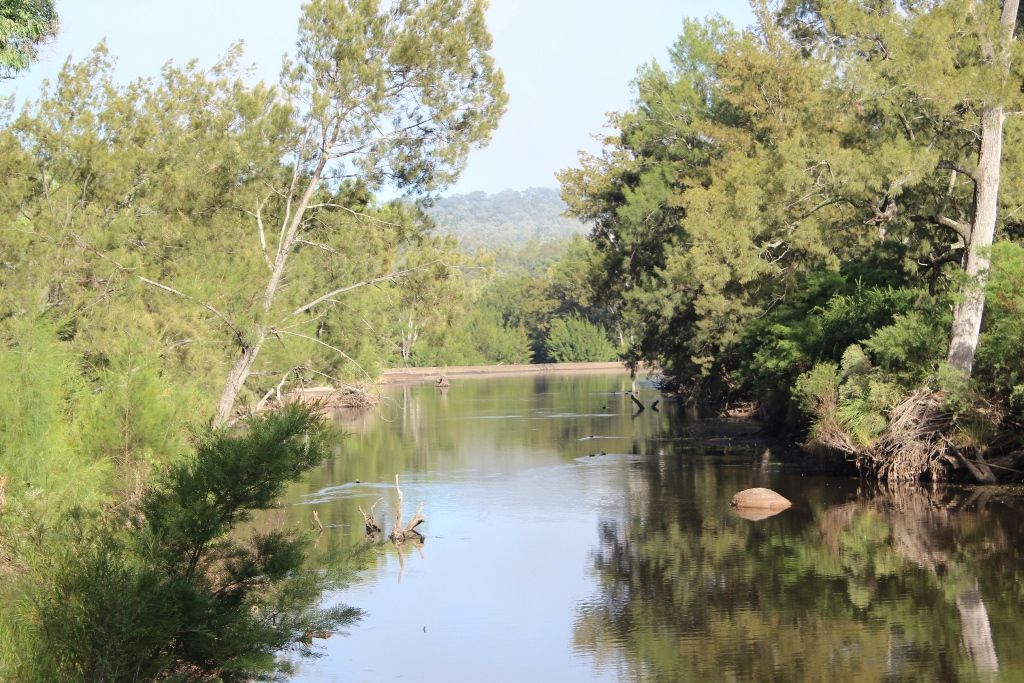 Another fantastic spot along the river we found, the people live across from it have a perfect spot....
Vehicles in their home environment
Nundubbermere Falls in the DRY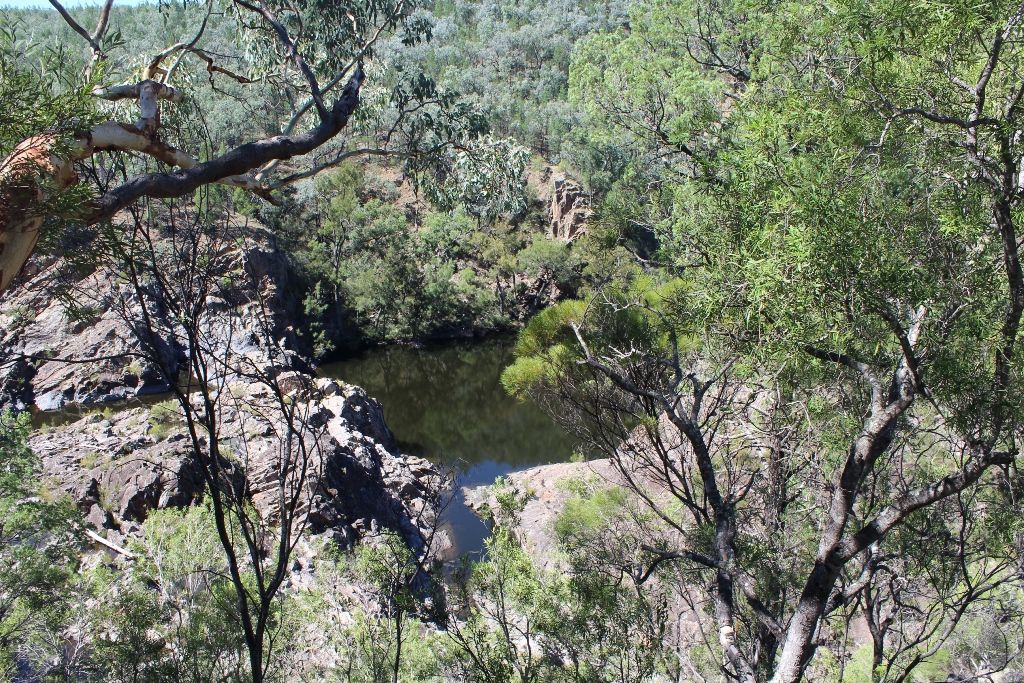 Nundubbermere Falls in FLOOD