G'day 4x4earthers,
New to the site, long time 4x4er. Still much to learn. Looking forward to picking up more tips,tricks and tracks from the forum. Love touring and camping in the Aussie outback.
Here is my brief 4x4 history.
Learnt to drive in my old man's MQ Patrol.
My first 4x4 was the mighty FJ45. Ran it til it died with some 700,000 km on the clock.
Second 4x4 the unbreakable Hilux 97 LN106R. Was the family car, daily and outback tourer for 20 years and 500,000+virtually trouble free kilometres. Still original stock 2.8, no rebuild.
In 2018 moved to a Hilux N80 SR5.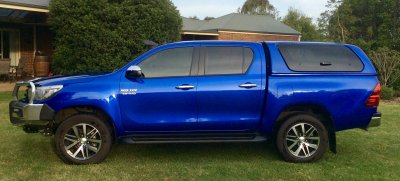 Camping wise, running a 1995 Track Eagle Camper Trailer or use a 29 year old Freedom Great Escape tent if not towing.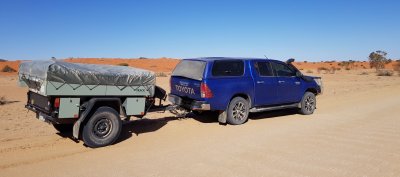 I prefer my kit as original and stock as possible (apart from tyres). Reliable, long lasting and readily available is the name of the game for me.
Couldn't part with the old Luxxy my wife calls "Crumpy". Why not have a classic 4x4 to muck around with?