Just thought i'd get some pics in this area in case no one visits the "my 4wd" thread. Happy with it so far.
Good Points
Great on fuel, towing capacity is up on previous models to 3.5t, looks and goes mean as piss, tray back so I can throw dead animals in the back and maybe some firewood too.
Bad Points
It's not the dual cab Cruiser I wanted.....
What mods have you done?
Full bar work, 2" Old Man Emu lift, Mickey Thompson 32" A/T P3s, snorkel, 7" touch screen GPS/DVD/CD/All the other bull$hit, Custom tray made by Metal Form Industries in Warragul (highly recommend!!!!) with fridge slide and spare wheel mounted in box and a trundle drawer that will hold my bow and rifles with 4 locks to appease the law. I think that's it, for now.
What mods are on the list to do?
To do:
GME UHF, ARB compressor, Piranha dual battery setup in box on tray, winch, driving lights and eventually a chip. That won't be going on until I've done up around the 50k or so.
Why did you buy this vehicle?
Bought it because I needed 3.5t towing, it was a cheap enough package to get and I love the look and feel of it.
What will your next vehicle be?
Next 4wd will definitely be either the dual cab Cruiser, Cruiser wagon or a single cab Cruiser.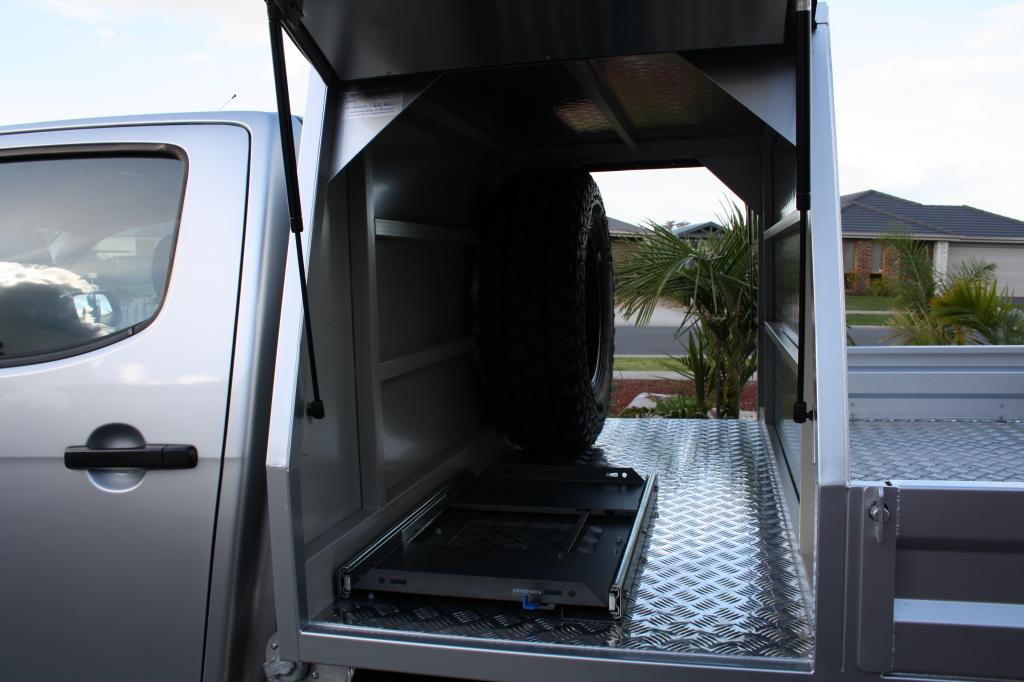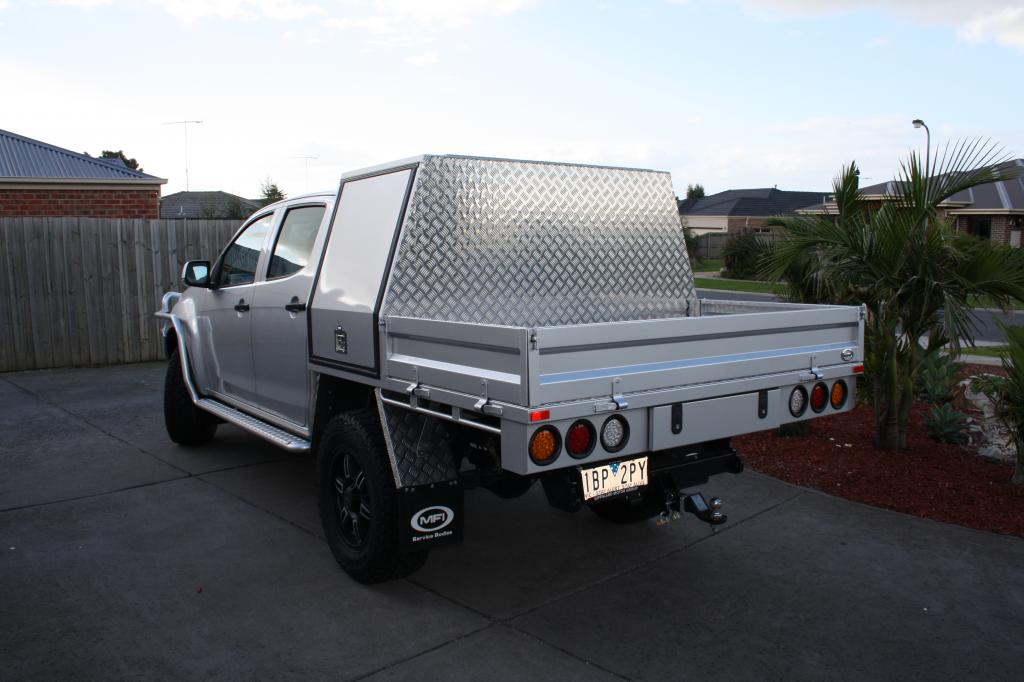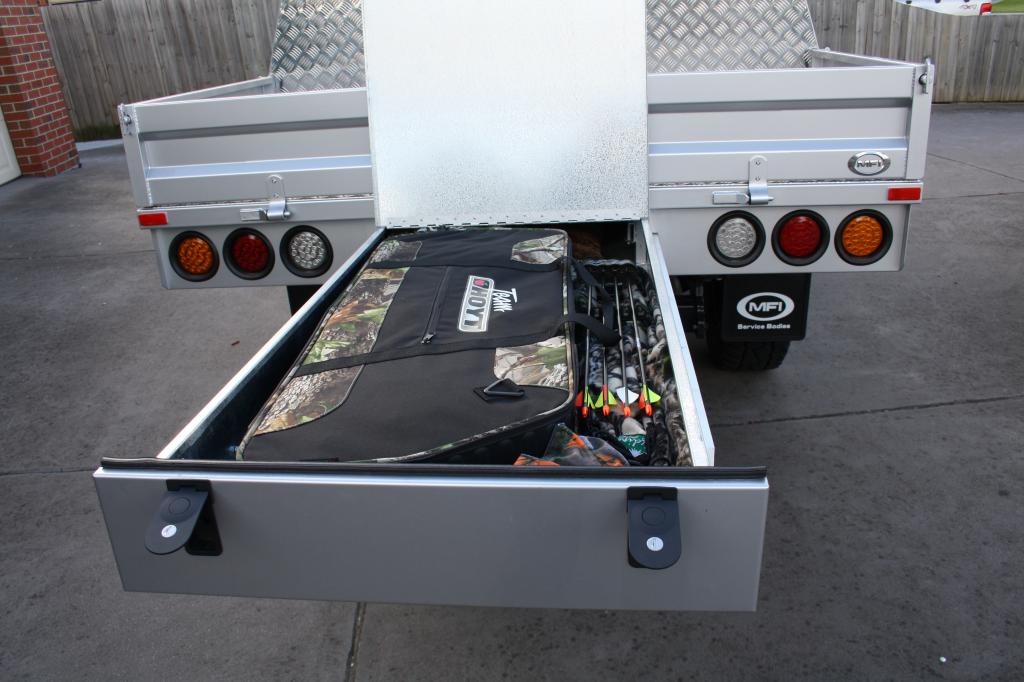 Any questions, ask away.