Had the chance to head up to the heli-pad near the top of Mt Selwyn and check out the snow and couldn't pass it up.
We hit one large tree blocking the track but were able to clear it in about half an hour, less time than we thought, especially since we passed a couple of vehicles coming back down who had turned around suggesting it'd take a couple of hours at least to clear it.
Some great views from the top then came down Walsh's track on the other side which is fairly overgrown but an easy drive most of the way. Conditions will change markedly in the next week with the weather predicted.
At the fork of Selwyn Creek Rd and Mt Selwyn Rd
We weren't driving over this....
Cleared
Snow on the track up to Mt Selwyn
Almost at the helipad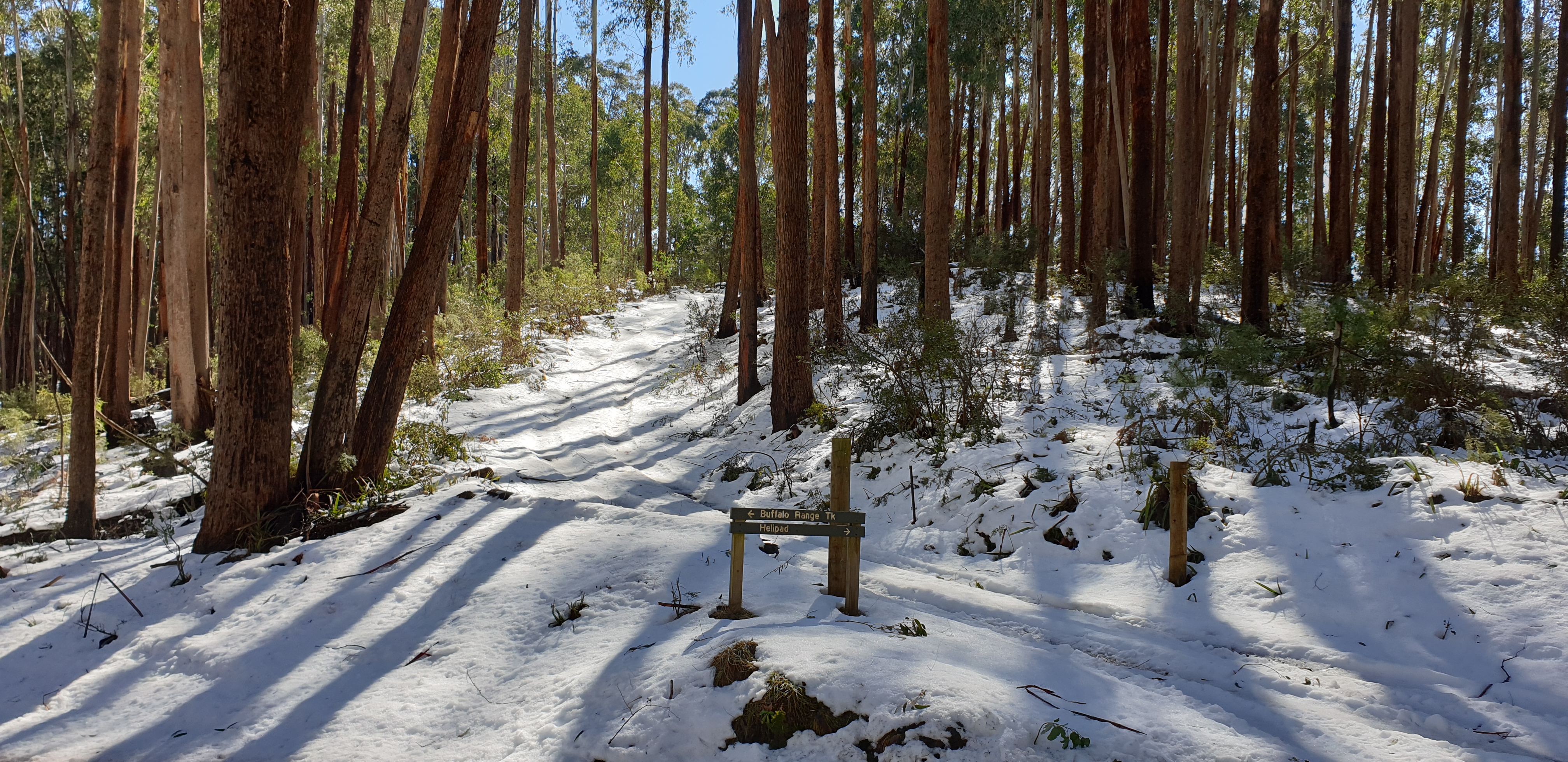 Track up to the helipad, was less slippery and easier than we thought.
Yes the view was worth it....
heading down, more evidence of fallen tree's, fortunately someone else had already cleared these.
At this point I was starting to wonder if we were on Walsh's track or not, apparently we were.....
Yet another fallen tree over the road, easy enough to drive around this one though...