Fitted a single 900mm drawer into rear of my Prado. After a bit of use the drawers started to jam up.
What i found was the drawer runner was only sitting on half of the bearings and the sides were bending in where the bearing bolts went through. Also the drawer because of this wasn't running square.
Contacted Supercentre Re warranty repair and they offered to pick them up to inspect them Re replacing/ refund. All good but I was going away so fixed them up myself.
You cant fault them for value for money but I think the single drawers not having the advantage of double thickness sheet that the double ones have may be a bit weak on the sides if you put a bit of weight in them.
What I found was the weight of the drawers and contents was forcing the bearing bolts to bend down and bend the side in.
To fix it I fitted two extra 3mm galv sheet sections to each side at front of drawers. This gave the bearing bolts a firmer base.
Then I removed all the bearing bolts and replaced them with longer ones and packed out the bearings with 4 washers. This made the 2 bearings on each bolt run in the centre of the runner.
Then the 2 sets of bearing that the drawer sides run on to keep it central I packed them up in same way and added chassis washers each side of the sheet metal.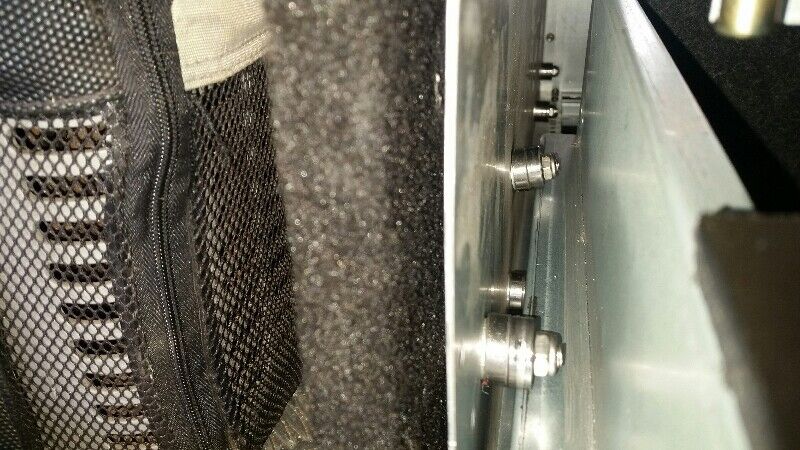 Bent side left
Added support for bearings
Added spacers and longer bolts makes bearings sit further on runner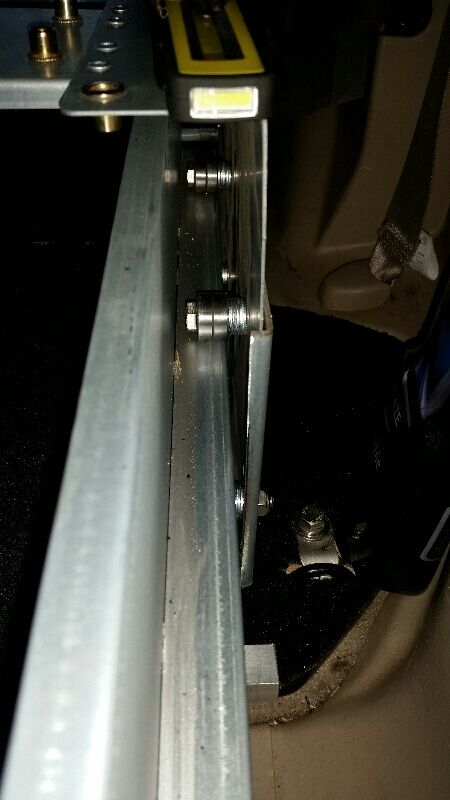 Right hand side modified.
All bearings spaced out further.
On another mod I fitted a couple of hinges and a sheet of "poly ply" on top of the open drawer so I have a cutting board come table next to the fridge.
The ply top fits nicely under the frame when drawer is pushed back.