Allanmac organised a trip beginning with the meeting point at Mansfield on Wednesday 8th Nov with plan to come out at Walhalla on the Saturday. Eight vehicles attended including Al (pajero), DiscoMatt (discovery), me-Outrage (patrol), Neil (patrol), Garry with partner Julie (cruiser), Paul (prado), Nick (pajero) and Alex (cruiser - with ls1). The forecast for weather was looking good, the planned tracks included red clay areas which are a nightmare in the wet, so with no rain and only sun and clouds in the sky all was promising.
Wednesday:
We met Wednesday morning in Mansfield, a stop at the bakery and then bp for fuel. Everyone had arrived and we made our way east around 10am. Following the tarmac up to Mt Buller we branched off along Corn Hill Rd airing down on the way to Circuit Rd. Turning up Monument Track to hit our first 4wd track of the trip, its condition is pretty good and being dry we had no dramas getting up, once at the top we turned right to Craigs Hut, but first the disco decided to take a seat on its rear bar.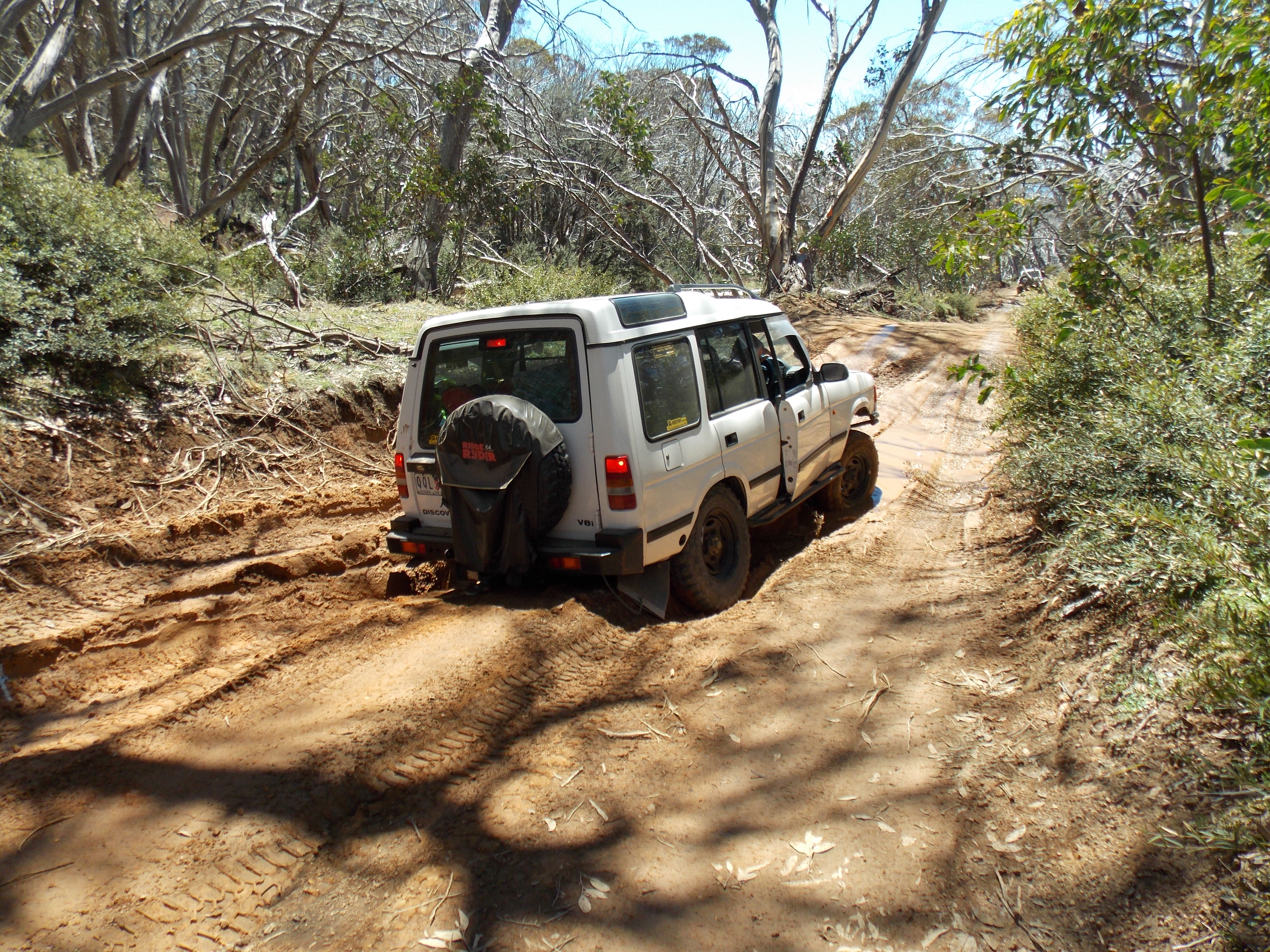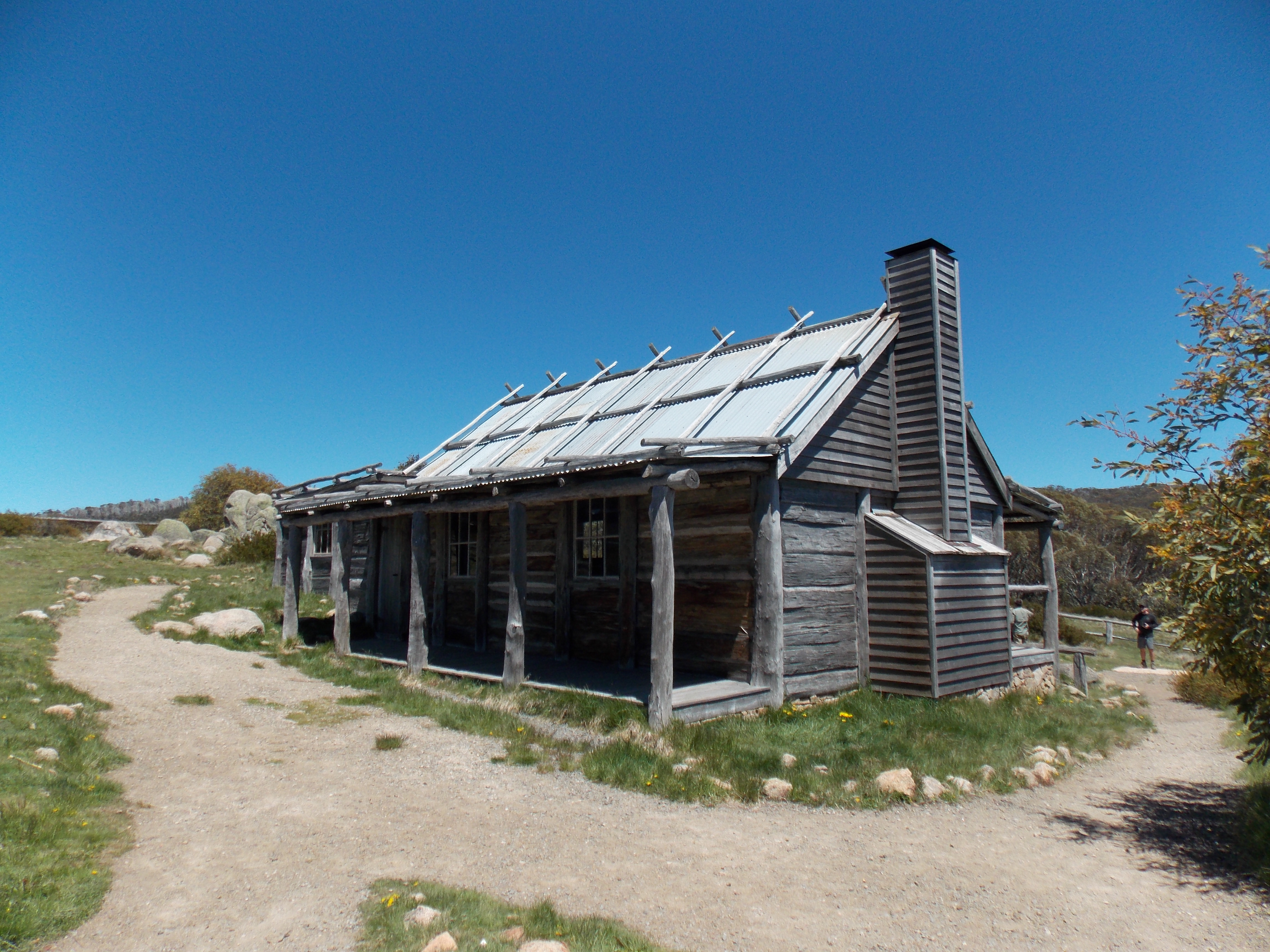 After some lunch we headed back down Monument and made our way to Bindaree Falls.
Then to Bindaree Hut
16 Mile Jeep Track was up next, a clay based track that can be quite slippery in the wet, however being dry its a basic climb. Last time I done this track there were a number of fallen/cut trees to negotiaite, but all was clear. Bluff Track to Bluff Hut is also in good condition.
Beyond Bluff Hut, the track slows down considerably with a number of rocky sections, not particularly hard, just slow going unless you want to bounce around. Our stop for the night was Lovicks Hut.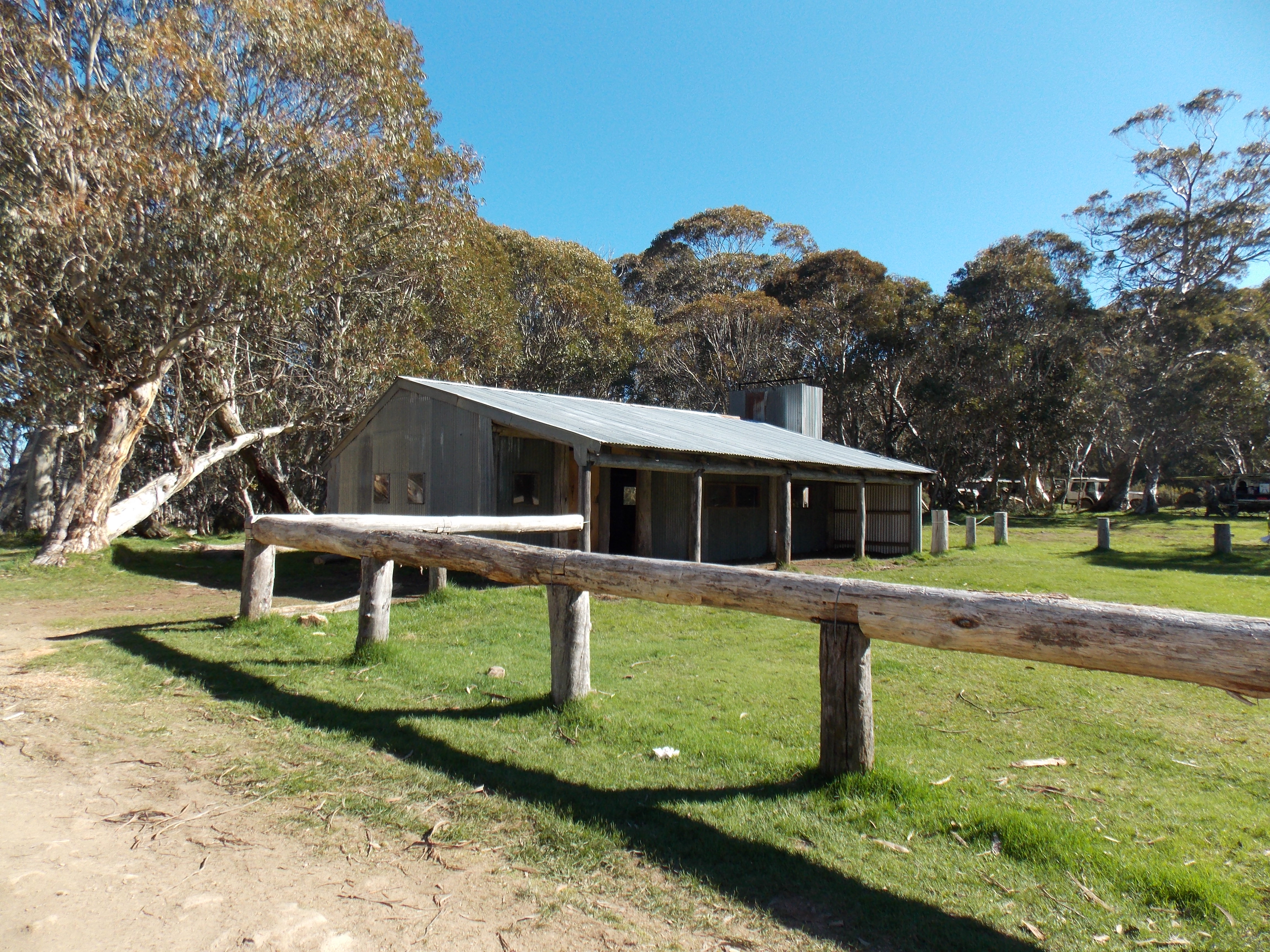 Thursday:
We left camp around 9am to continue along Bluff Track, beyond Lovicks, the track gets even rockier in sections, making for some good video. Picture Point makes for some great views just after the rockiest part of the track.
Onto King Billy Rd, again another slow going track, rocky sections and fairly close in with vegetation, a couple creek crossings towards the bottom and then making our way back out of the valley we pass the rock screes.
Video part one up to this point.
We stopped for lunch on the Howitt Plains and began our next major track, Butcher Country. The top section is known for its marshy area, resulting in bog holes.
Gary tried first with the result of becoming stuck requiring a snatch out by Alex. DiscoMatt tried another line during this, attemptiong to bail out of one set of ruts and getting part stuck crossing to the next, he worked himself through and powered through to the safe point half way. A few of us were poking sticks in the holes and worked out the best way through and we all made it without anymore issues. After this area the track enters the hills, some areas have gotten quite chewed out and would be a struggle with moisture, one section had noticeable marks right on the edge of the track with no room for error.
The plan was to camp on the Macalister, Al suggested the group branch off and do Dingo Hill Track and then back track. Gary's partner wasn't feeling the best so he opted to head to camp and Al lead him that way. The rest of was headed east and down Butcher Country Link Track, a rather steep/rocky and chewed out descent. This whole area is full of red clay, but again being dry we slowly wound our way down without issue, At the bottom Alex's cruiser was making some noise, deciding to pull over at a camp spot he replaced an idler pulley and all was good. Getting later in the day and most a bit aprehensive about what it would take to climb back up the link track, we opted to turn around here, missing Dingo Hill, and head to the Macalister. We prepared the vehicles with recovery gear on hand expecting to have some trouble. Alex was up front and began the climb up, despite our concerns, traction was actually very good and we all crawled up with drivable lines to miss the bigger holes.
We made it back to Butcher Country Track, took a quick pic at the lookout and started the descent down to the Macalister along with some firewood collection. The track is quite rocky and steep in some sections, but some great views also.
Once on Macalister River Track we headed south and begun the river crossings. Contact with Al over the UHF told us to be careful on the second river crossing, keeping left and we should meet him at camp prior to the third. Well the second river crossing was simple, no sign of Al before the third and a patrol stuck in the middle of the third crossing.
A large series of rocks is in the direct path between entry and exit, a light snatch backwards and a retry keeping left, the rest of us made it through and found Al just prior to the fourth crossing for camp.
Friday:
Gary had overheated his brakes the prior day trying to keep slow for his partner not feeling well. He changed his fluid and we were back on the tracks around 9am again, not far along he lost his brakes again and found a bleeder valve hadn't seated properly. Fixed up and we continued on finishing the rest of the Macalister and made our way up Black Soil Track. Parts of this track have gotten quite washed out with some big holes in places, a little bit of banging in one section but we all made it up and into Licola for lunch and fuel.
Last edited: