Anja and I managed to slip away a day earlier than planned and were able to break the first day's long drive into two easy steps. The second night was spent at the Cooper's Creek campsite where we awaited the arrival of our two fellow travellers, Mark in an 80 series and Keith in another 79DC. Breakfast the following morning was at Mungerannie and is highly recommended followed by lunch at the Birdsville Bakery and with the promise of fresh sourdough bread made especially for us we planned to return the following morning for breakfast. Tea was had at my favourite Madigan camp (don't forget the photo of the plaque – it is located above the door as you head from the front bar to the dining room).
After conquering Big Red for the usual group photo we headed towards the Annadale ruins (a sad tale associated with the graves) on Adria Downs homestead. The first night was spent at camp 17. We made good progress towards what we call camp 8.5 which is grove of trees close to camp 8 and the track to Geosurvey Hill. We were lucky in that our permit did not have the restrictions that have been introduced since 1st May and we turned south towards Geosurvey Hill. The track was even harder to follow than last year and we quickly decided a direct route was the best option. Good time was made and we now turned towards the GeoCentre. Last year we wasted a lot of time searching for the shot lines hoping for an easier run but this time we knew better and again a direct route was selected. Most of this travel is spent in first and second gear. Finding a dune where we could pitch our tent (see five star photo) we enjoyed a great night under the thousands of stars that you can see in the desert.
After an early start we forged on to the GeoCentre. We were surprised to be the first entry in the visitor's book this year apart from a helicopter crew. With the change in permit conditions Geosurvey Hill and the Geocentre are no longer accessible from the Madigan Line so we were very lucky to have been able to do this trip twice. We pushed on late into the night and through heavy spinnifex to arrive back at camp 8.5. After enjoying some hot showers in the morning we pressed on crossing some of the harder dunes. With access to camps 3 and 4 prohibited on our permit we needed only one more night of camping before completing our crossing. This year we did find camp 1 which had escaped us last year.
Fuel usage for the V8 diesel was 173L (compared to 195L last year) which I attribute to a more run in engine (it was only a month old last year), no recoveries, more direct routes to the Geo's and not being able to visit camps 3 and 4 this year. Diesel prices were $1.80 at Birdsville and $2.00 at Mt Dare. It is sad that this trip has now been restricted along similar lines to the CSR and I am very grateful to have had a chance to experience it.
Mungerannie bus stop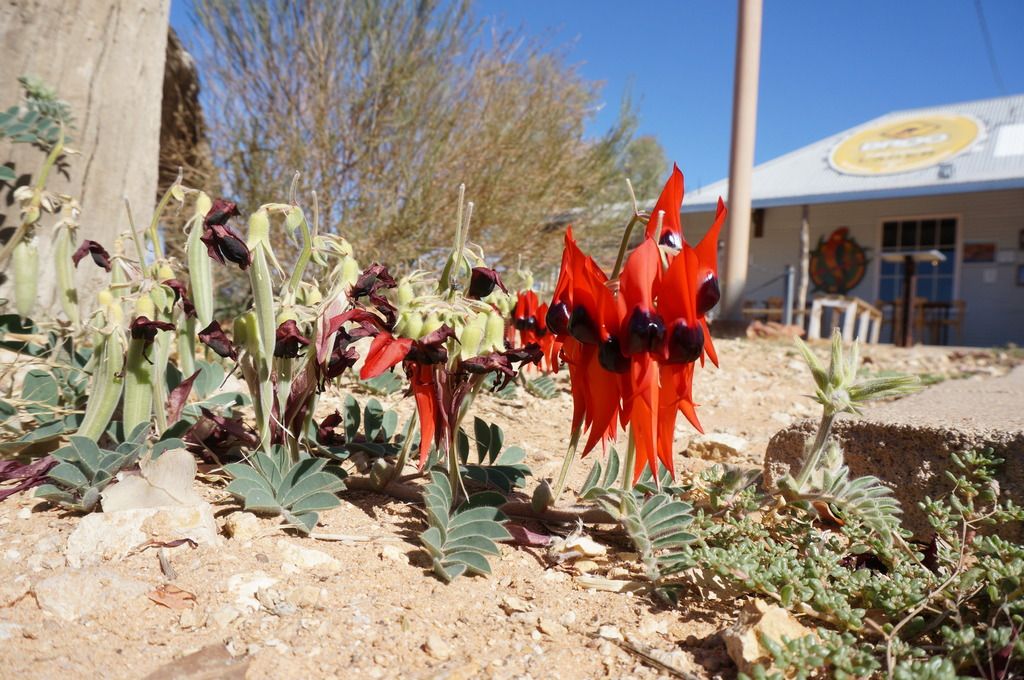 Birdsville Bakery
Conquering Big Red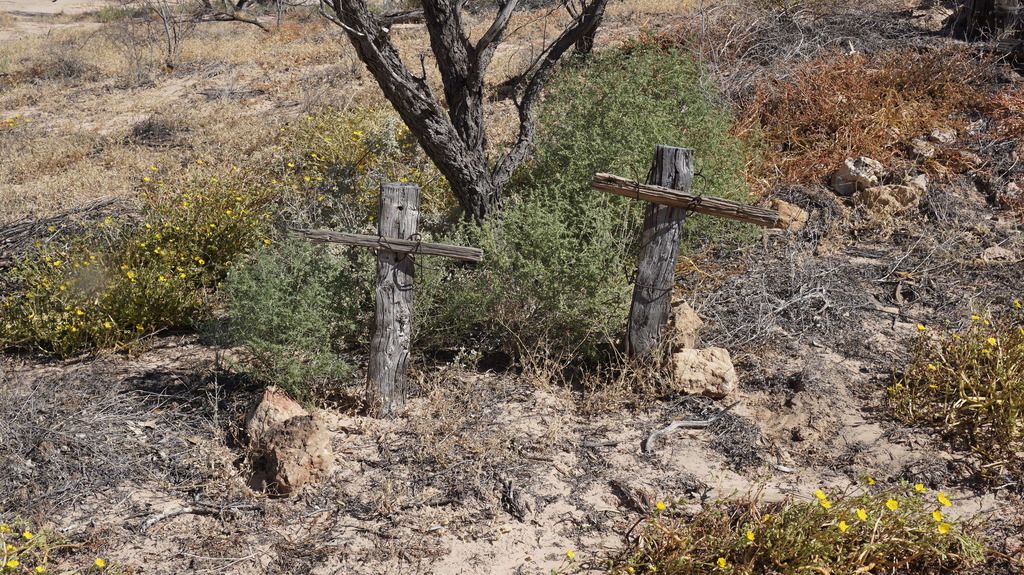 Annadale - a sad tale
On the Madigan Line
One star camping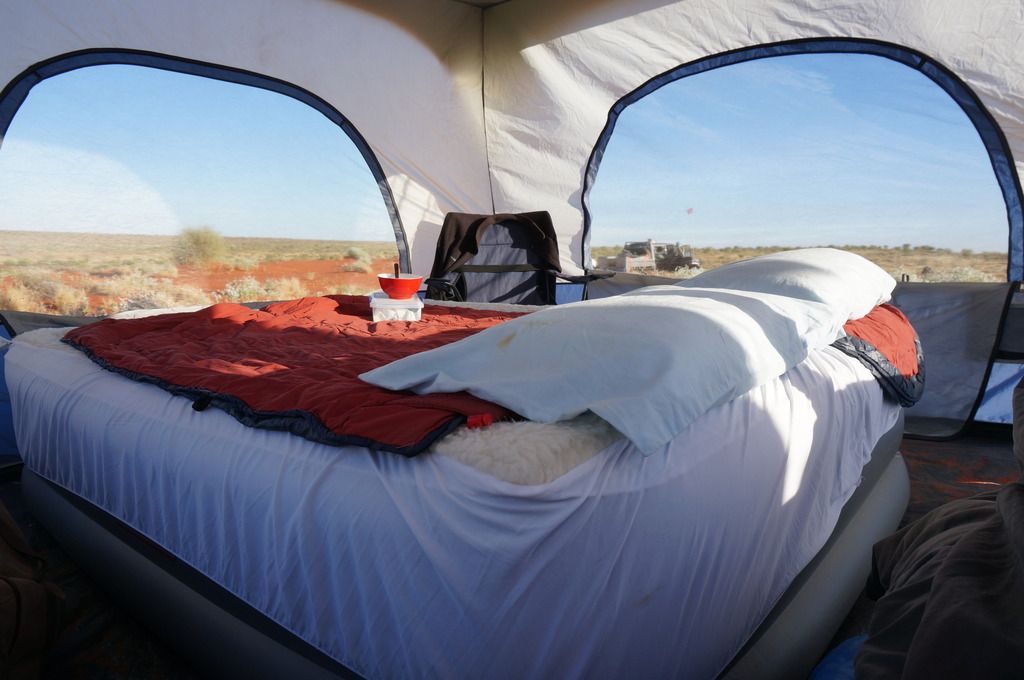 Five star camping (Anja likes to 'rough' it)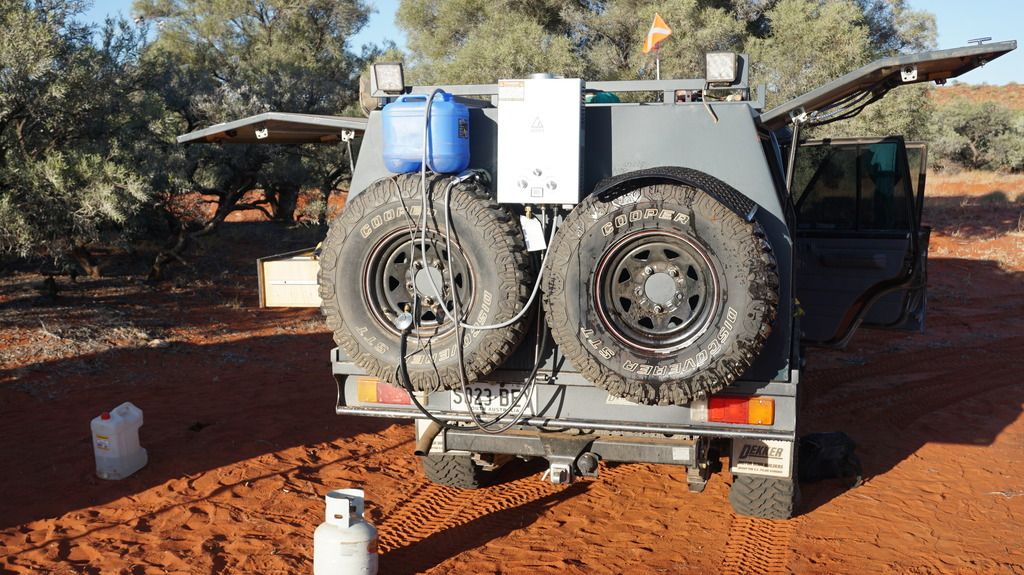 Hot showers in the desert
On the line again.