I left home Thursday morning planing on staying at a quiet camp spot up past Doolans Plain out through Licola , stopped at Traralgon to fill up with fuel , bread rolls from the bakery , last bottlo , then off to Licola . Heading up Tamboritha rd we could see the snow on the peaks ahead in the sunshine , was about a kilometre or 2 before Kellys Lane turn off when we hit the snow . We decided to pull over and get some wood before the snow got to deep , while we were pulled over getting wood a Parks Victoria Ranger pulled up for a chat , we told him where we were going and he told us "good luck" they had only made it up to the MacFarlanes track before they turned around. We got up to Arbuckle Junction turned onto Moroka Rd and the snow only got deeper (almost 1 meter deep in some spots) we continued on up to MacFarlanes looking for an unnamed track to get us up to the plain , by that time it was 4pm and knowing the drive up to Doolans was tight and the amount of snow we would have to shovel out to make camp would have been a mission we took the easy way out and turned around to get out of the snowline , get a fire going , make camp and re access with a few bevvies . We ended up finding a great spot off the road a bit that none of us knew existed and settled into a good night around the fire . Knowing most of the tracks we had planned on doing were closed early and being QBWE , we were happy to stay at our out of the way spot til Monday , doing day trips , eating well (roast lamb ,
@Toddyh
's jalipino damper in the camp oven) and hydrating . You need to be flexible in the HC and even though we didn't do what we had originally planned we had a fantastic few days up in the hills and a well timed break .
Was good to talk to
@Spooner
who spotted me leaving home on Thursday morning , good to see snow again and forget about work for a while . I didn't take a photo all week but one of the blokes that came along sent me a few , us Vics are so lucky to have a such a beautiful resource like the VHC (reasonably) close to home , get out there and enjoy it .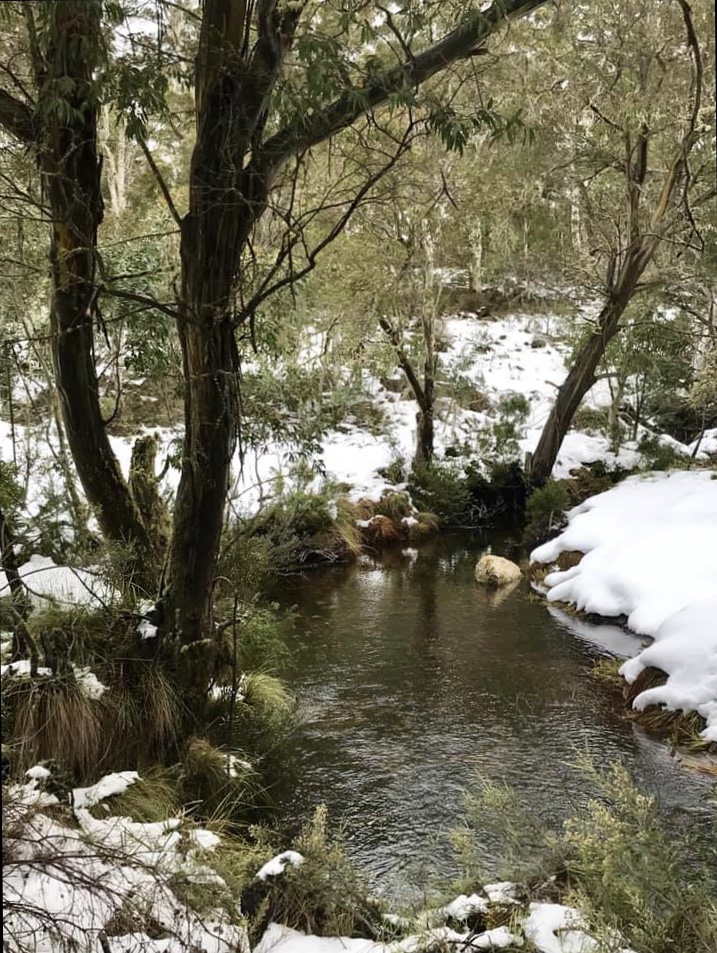 Pics of Shaws Creek , Kellys lane by Higgs.