Hey Everyone, well decided to tackle what I 'thought' was a fairly straightforward sunday drive up Mt Stanley (VIC) via the Jeep Track. Apparently having had rain within the last week or so made a big difference.
Let's just say took me about 5 minutes to drive up as far as I could on AT Tyres (34" muddies might have gotten up) and then about an hour and 3 winches to get back down safely.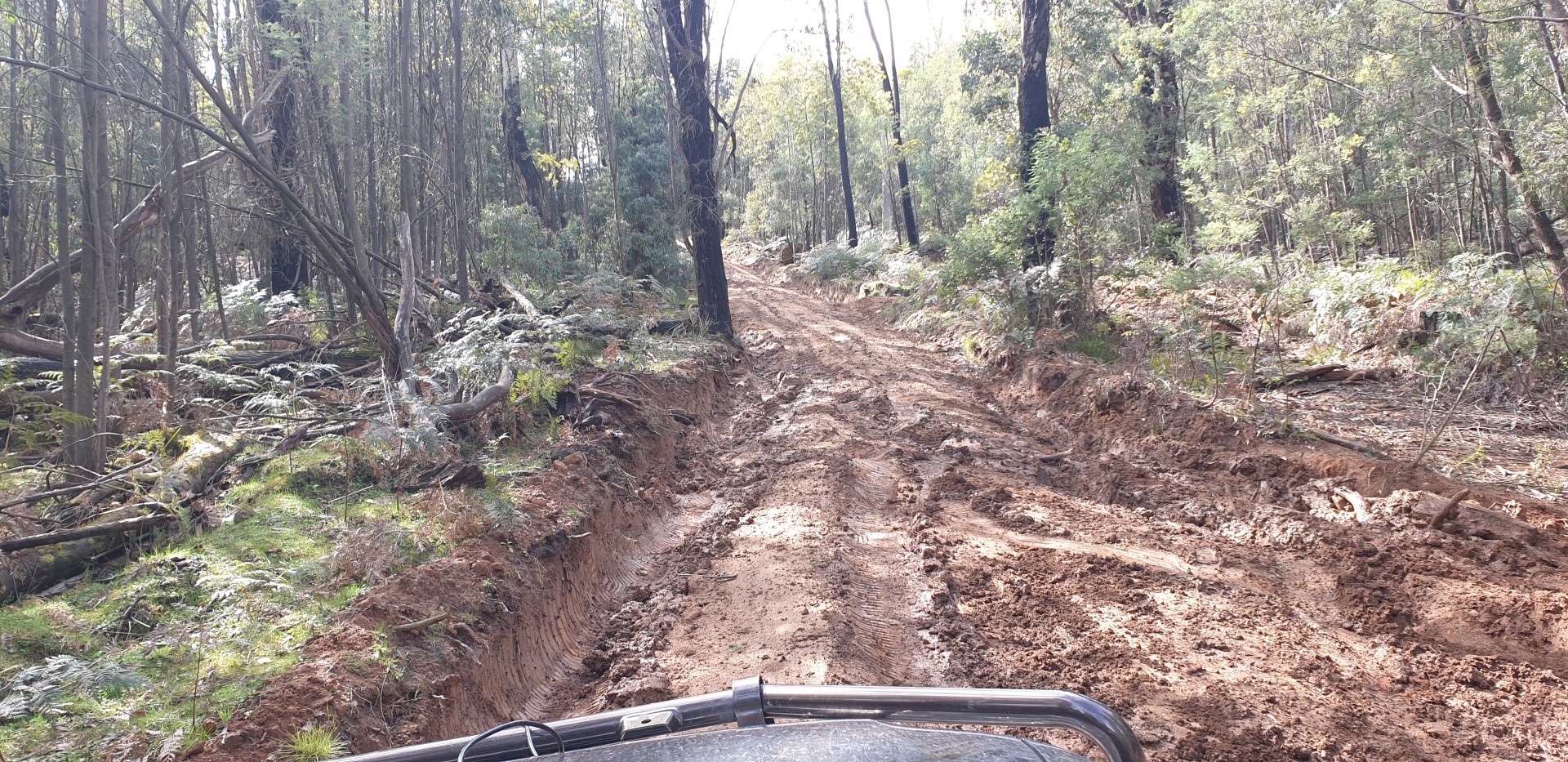 End of the first winch back down. I managed to drive just past that tree on the left.
2nd winch down, that's just rolling making those ruts
Got to a point I could turn around and drive down, as you can see in the distance the bottom section of this track is a whole different kettle of fish that lulls the unwary, (i.e. me) into a false sense of security.
Looking forward to revisiting this one when it's drier.