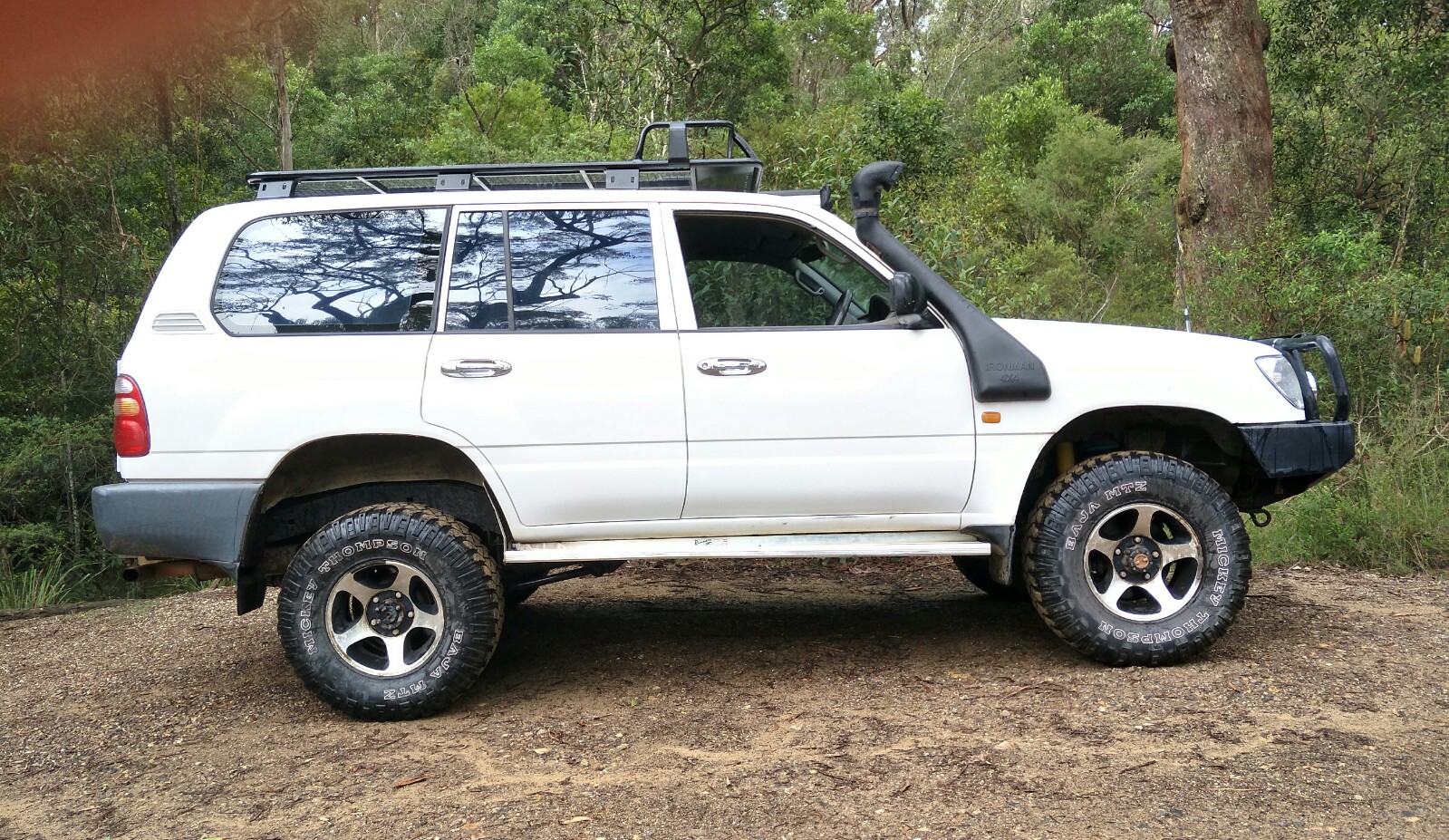 GOOD POINTS?
Oh what a feeling!
Diesel
Ruggered
Roomy
Reliable
Easier to repair
Parts availability
Comfy
Had some gear on it
Capable
Strong
Safe

BAD POINTS?
It's not a VDJ-70 series
No turbocharger
Fuel economy suffers for a N/A engine 13L/100klms
No power
Slow
WHAT MODS HAVE YOU DONE?
None as yet but it came with;
Bullbar
Winch
Snorkel
GXL Alloys
33" MTZ's
3" Dobinson lift
Spot lights (halogen)
20" small LED Lightbar
Roof rack/platform
Awning with lighting and annex
Aftermarket stereo/bluetooth calling
UHF radio
Reverse camera
Dual batteries
WHAT MODS ARE ON THE LIST TO DO?
Rear draws
Sound deadening
Pioneer Double-din head unit with amp and upgraded drivers
Rhino pioneer tradey platform
Fix aspiration - too restricted at present
Seat upgrade
Centre and overhead consols
Gturbo & 3" exhaust - if I hang onto it
WHY DID YOU BUY THIS VEHICLE?
I wanted one for a while and after 2 years of sacrifice and patience due to mortgage etc, I found one. After owning the BT-50 and the 76 series, I felt a 100 series was as comfy as I was going to get for the price without extensive suspension engineering mods that a 70 series leaf-sprung vehicle will need. My days of big spends are over now I have a home loan. I shouldn't doubt it totally, but I do need to be realistic.
HOW OFTEN DO YOU GO OFF ROAD?
2 - 3 times a week.

WHAT WILL YOUR NEXT VEHICLE BE?
Really not sure. I want to own a Cruiser till I can no longer tolerate riding in one, then might get a Disco 4 or something with true comfort. But until then I want to keep trying to enjoy the real 4x4's.
Last edited: