[FONT=&quot]As posted Grumpy, Mark and myself (Mark took Robz place as Robz had to pull out for the day) went to Huggett's Crossing for the day. We left Traralgon at 9.15am proceeding to Glenmaggie Weir and Lanigan's bridge where we stopped to air down and stretch the legs for the trip ahead.
[/FONT] [FONT=&quot]Looking up stream from Lanigans Bridge
[/FONT] Lanigan's Bridge
After leaving Lanigans Bridge we took Millers Track following it to Huggetts Track where we turned right and proceeded for a short distance before turning right again into Boundary Track this was our first taste of low range for the trip. a short way into this track there is a look out that takes in the whole valley including Glenmaggie Weir.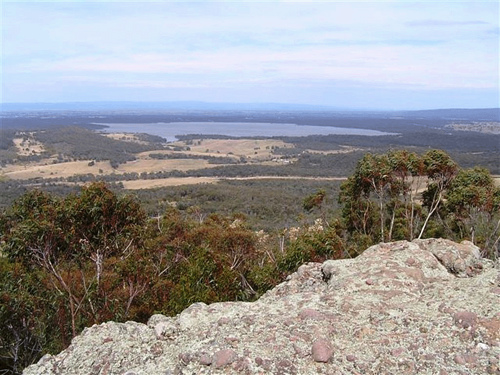 Moving on we continued on our way towards Huggett's Crossing low range most of the way taking in some spectacular views along the way. we travelled for about an hour before descending into Huggett's for a cuppa and lunch and bit of a look around. the next few pics are around Huggett's Crossing.
Cruiser heaven
After lunch we went down Ben Cruachan track until it met up with Lower Block Track this it where the fun began about 15 river crossings with some good steep sections just to make it interesting.
Gunna
Ben Cruachan River
Grumpy without floaties
Mark after Just exting river
We continued on, in and out through of the river numerous occasions till we came to the Junction of Lower Block Track and Avon Wilderness track. The plan was to turn right to meet up with the Avon River and about another 6/7 river crossings but alas the track was closed, no other choice but to turn left and make our way back to Ben Cruachan Track and back to the weir but all in all a very good day was had by all and looking at going back again soon to check out a bit more of the area . I'm told you can drive from Huggett's to Dargo about 160 km's think we'll pack the swag's for that one.
Last edited: