5th Annual Victorian Gathering member
Following on from the "So easy to rollover" thread, I thought I would share my experience I had a month ago. We were out on a medium run 6 vehicles in total. Weather was fine to overcast (had rained the previous couple of days). Conditions were good for 4WDing.
Long story short... had picked the wrong line and got crossed up on the ruts with left front up the embankment. Had came to a stop, then decided to ease back down to the bottom. Had only travelled what seemed half a metre when she slid sideways into the rut then proceeded to rollover onto it's side. It was like slow motion. My 4 1/2 year old boy and I were not injured though a bit shaken up. I have learnt valuable lessons from this event and has reminded me how easy things can go terribly wrong. I do however put some blame on the heavy steel roof rack. The extra weight up top had to have some influence on it tipping over and maybe if it wasn't on at the time, she may have stayed upright.
Anyway, here's the pics. Hope it reminds those going away for the long weekend to stay safe and don't forget.... It could happen to you.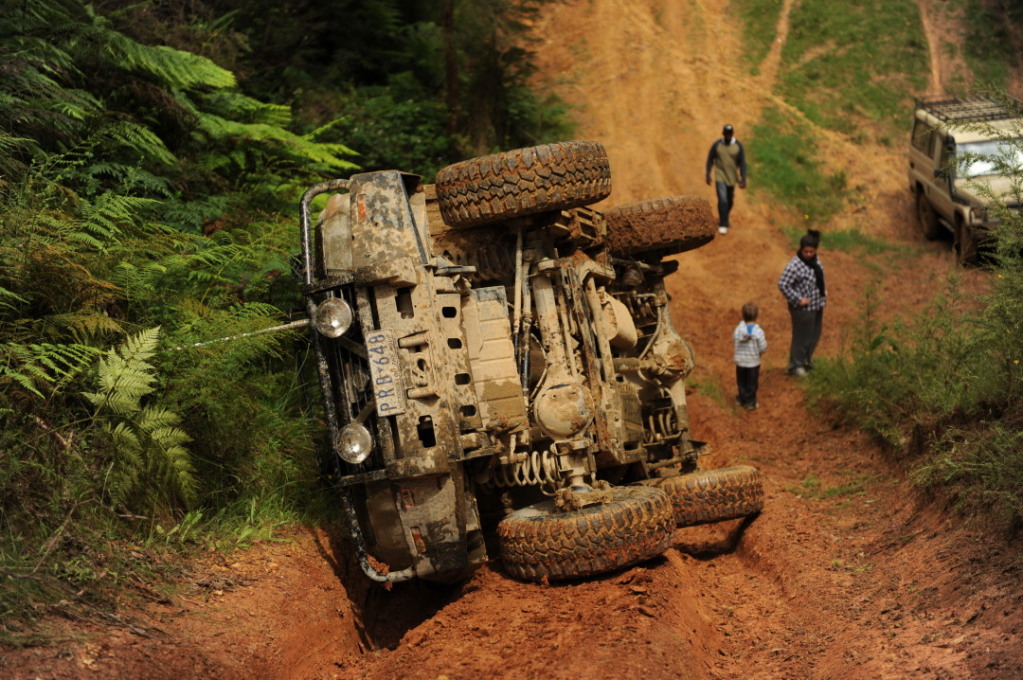 Thanks to Rob, Jack, Pete and others for their help in the recovery.