Great week end away fishing with a good mate i hadn't seen for quiet a while , we headed up towards Eildon Saturday morning and set up camp next to one of our favourite trout streams . The fishing was sensational , got onto some brown trout sat arvo which we smoked on the camp fire that night . Got up Sunday morning and a 3 k hike into a seldom fished area of the stream , it paid off finding a few pools with a healthy population of brook trout .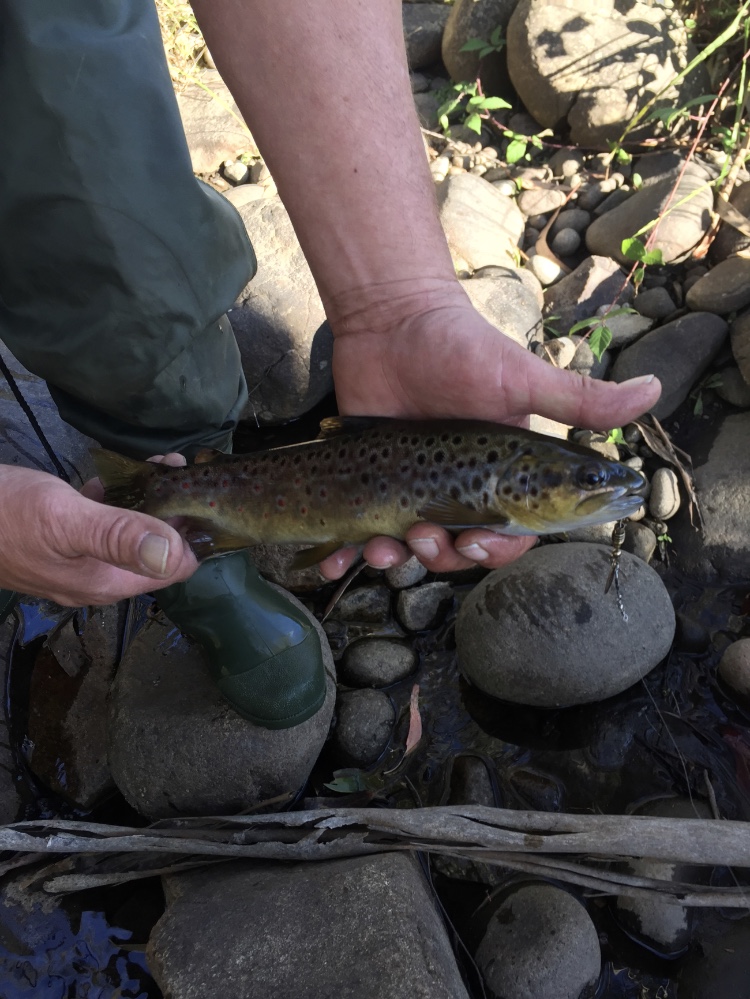 Average size browns Saturday arvo.
Some of the brook trout on Sunday .