Firstly huge thanks to everyone who came out and helped for the weekend. Special thanks to
@Jaye
and Truracks at Penrith for organising and donating water for workers and prizes to be given away.
http://www.truracks.com.au/
Also thanks to those who bought ice and eskies for the water.
The aim of this weekend was to help out National Parks in repairing and installing some tree guards around some saplings that had been planted earlier by the 4wd Association. National Parks had purchased a section of farmland to be included into the Gardens of Stone NP and a section of paddocks was to be re-treed. In true 4x4earth form we turned this opportunity into not only a chance to show who we are to NP, but also a chance for a great camp out and some sneaky 4x4ing.
The majority of the group met at the group met at the pub at Kurrajong Heights for a quick feed before heading on towards the Castlereagh Hwy and Ben Bullen SF. Combined with a couple of early arrivals and one late comer we ended up with 15 vehicles in camp for friday night. Not a bad start at all.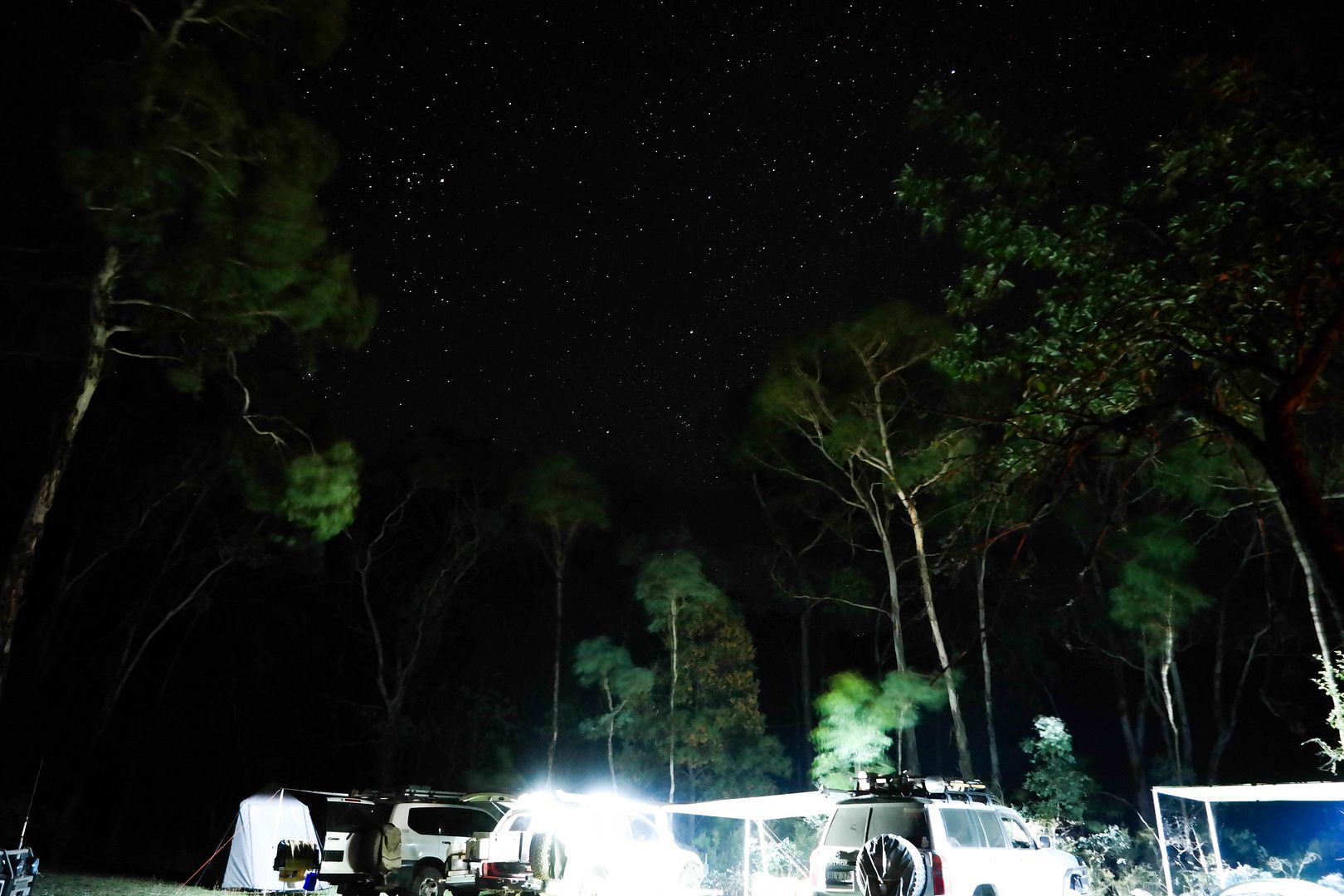 Typical 4x4earth banter around the campfire followed.
Next morning I headed out to meet up with the guys who were arriving and the ranger (Dave) at the highway. We made our way to Baal Bone Gap where the gate to the management trail was unlocked and we descended into the valley.
We made our way along the valley floor before eventually popping out onto some grasslands and our worksite.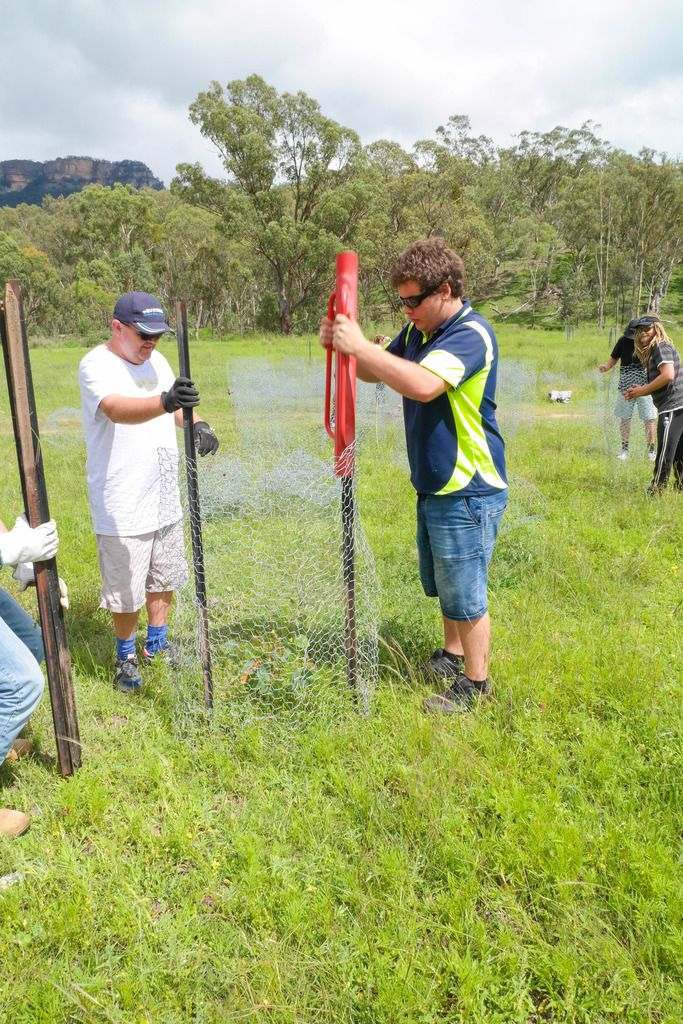 After putting in a solid half day of work we stopped for lunch, were given a brief talk about opportunities to volunteer for aboriginal rock site restoration and then managed to exit via private property to Glen Davis Road. With the forecast being for high 20's we figured a camp and a swim at Dunn's Swamp would be perfect. Unfortunately when we arrived the camp was the busiest I've ever seen it and there was no way we would fit 20 vehicles in anywhere. The decision was made to have a quick swim and head back to Coorongooba Campground at Glen Davis. A couple of hours wasted but worthwhile in the end to have a nice spot to camp.
The drive back to Glen Davis was not without incident either. Attempting to avoid an oncoming truck, one of our crew ended up in a ditch/drain with a truck on it's side. 4x4earth sprang into action and with 2 winches attached the truck was back on all 4 wheels and winched out of the ditch within probably 5 minutes. Amazingly the barwork had prevented any damage except a dent in the tub. Drama subsided and it wasn't long until the jokes started and a new nickname was created. Welcome to 4x4earth Ditchy.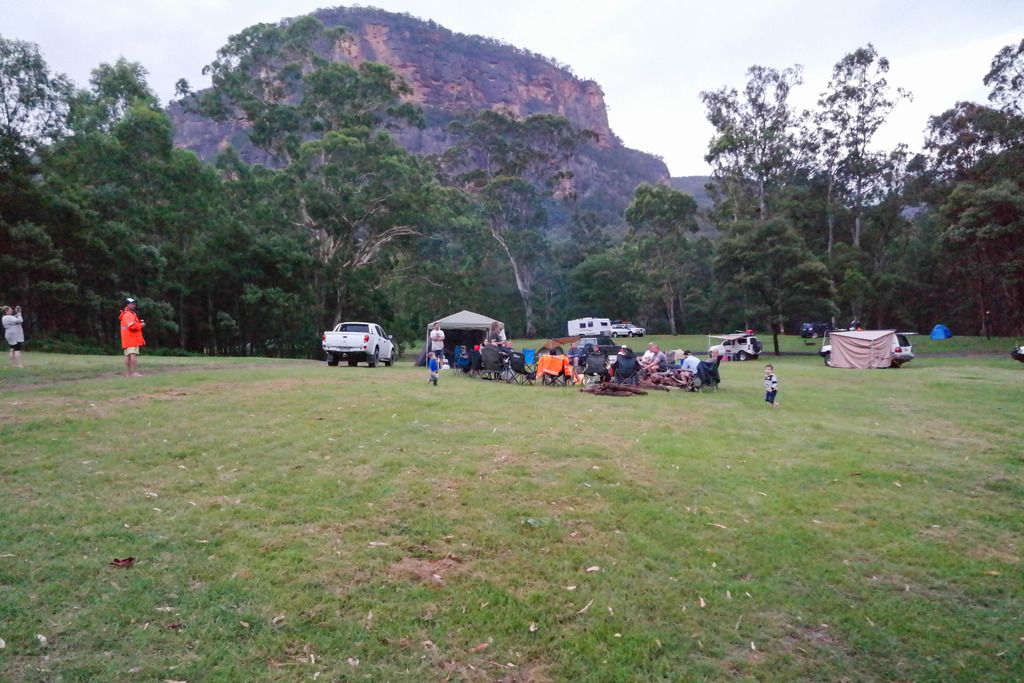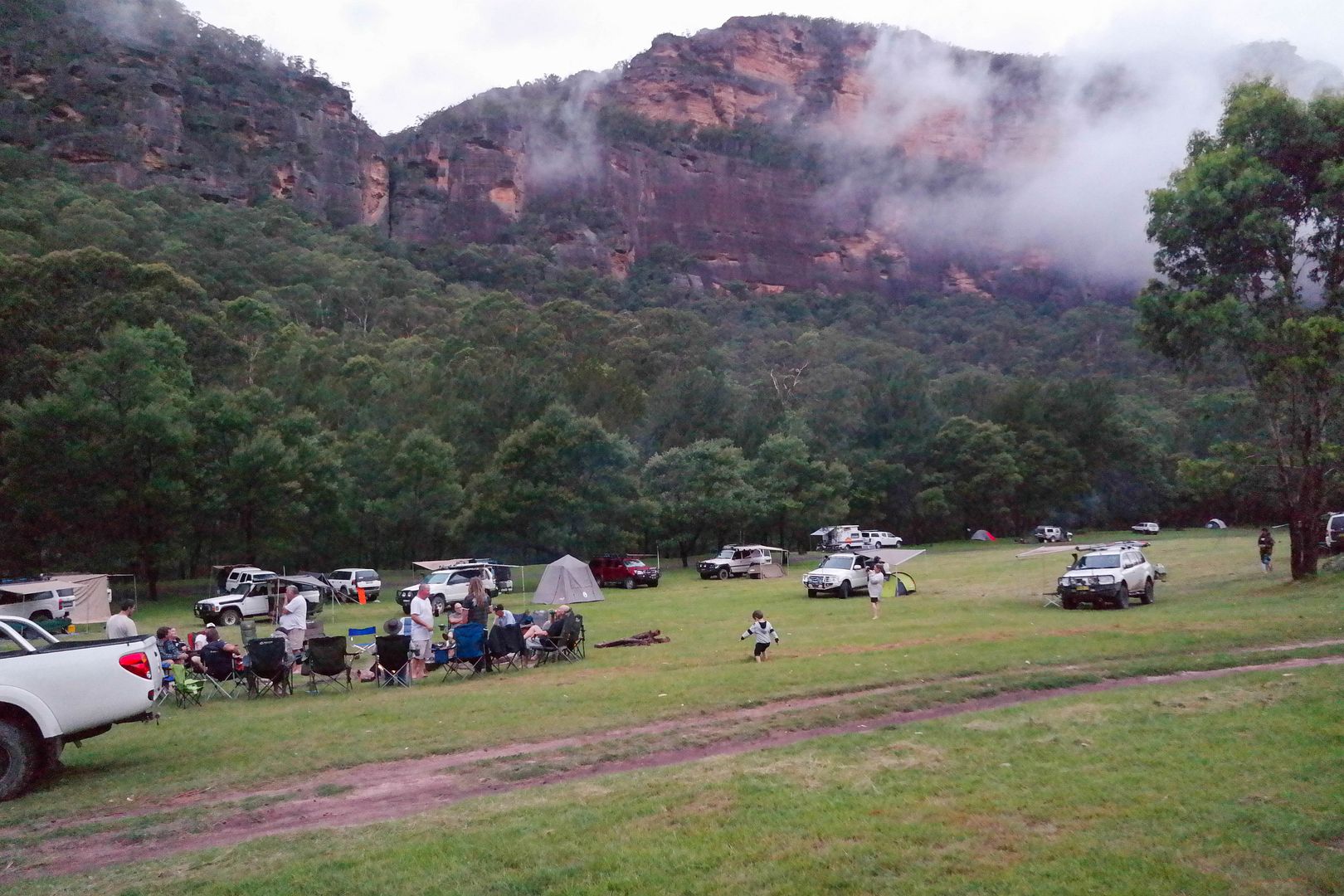 '
We had a little give away at camp that afternoon thanks to the prizes donated by Truracks, including tyre repairs kits, snatch straps, and exhaust jack and a light bar.
@Gavo
was designated photographer for the give away so hopefully he will post up some photos. Another fantastic night around the fire and with most people being a little tired from a big day it was a relatively early night.
Sunday morning the group split with roughly half heading for home and the rest taking a drive out to Mt Airly. We were warned on the way that one section was rutted and very difficult so upon arrival we decided to send a few scouts to check it out. There was a rutted section but it was very doable so we called through the remainder of the group and with a little guidance everyone made it through without too many issues.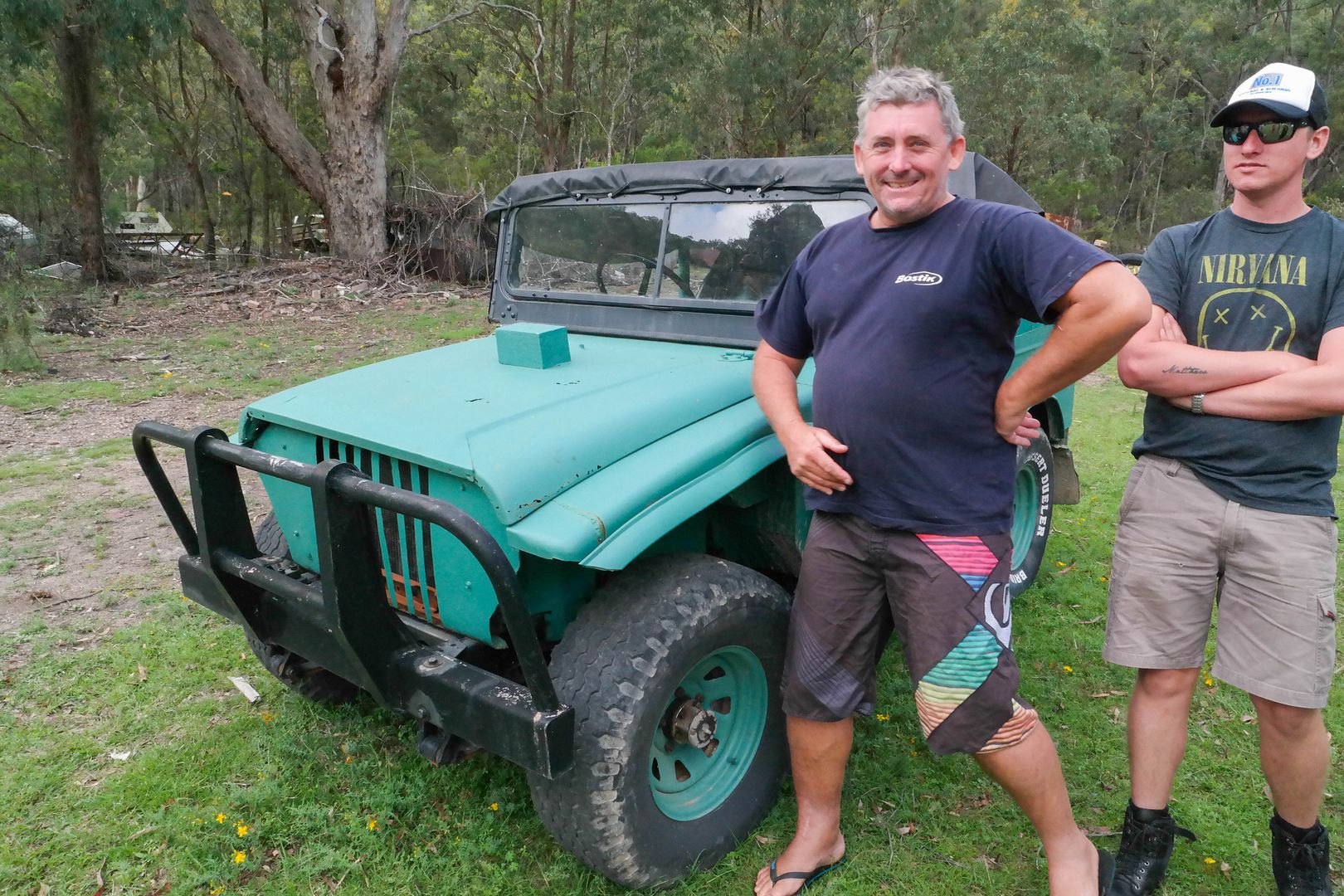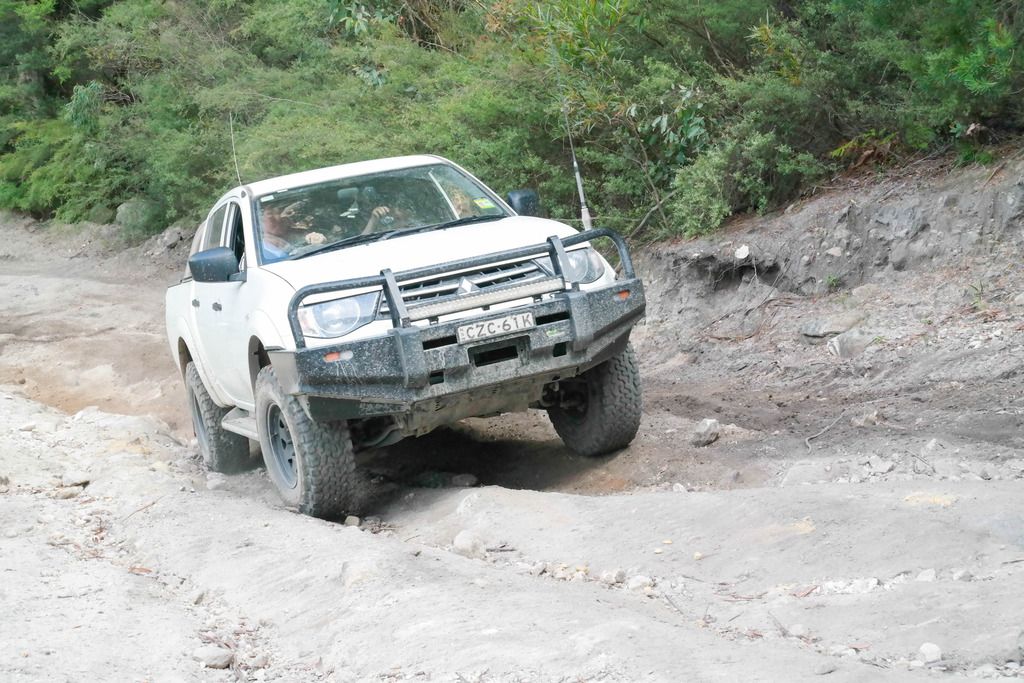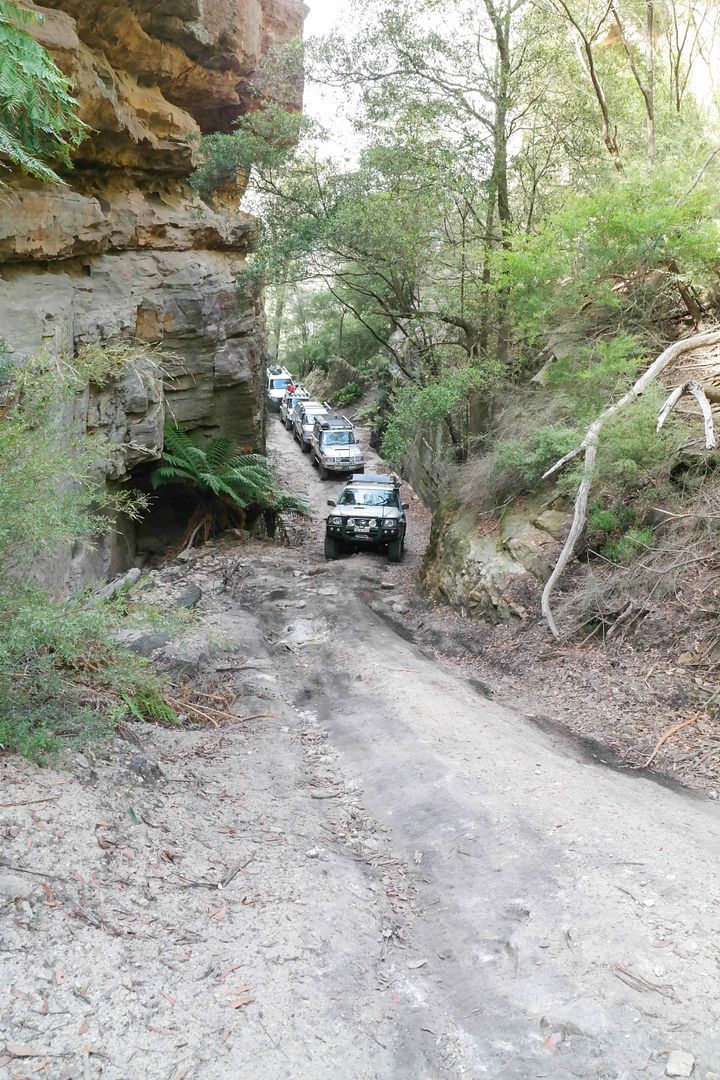 We made the tip up to the communications tower and continued though to Point Hatteras via the diamond mine, a couple of lookouts and some old huts.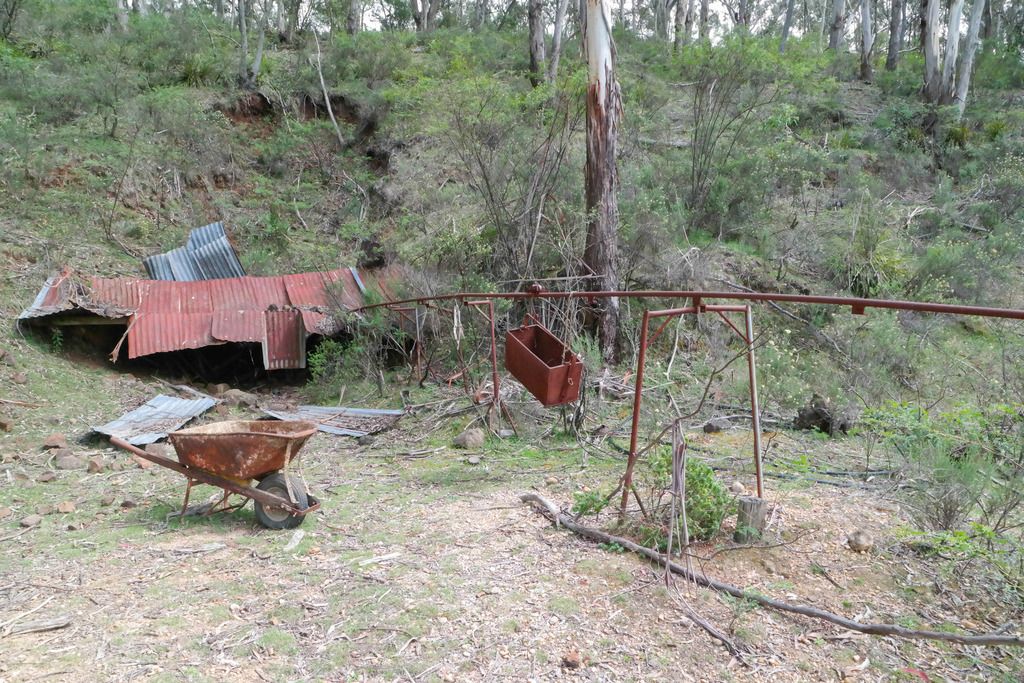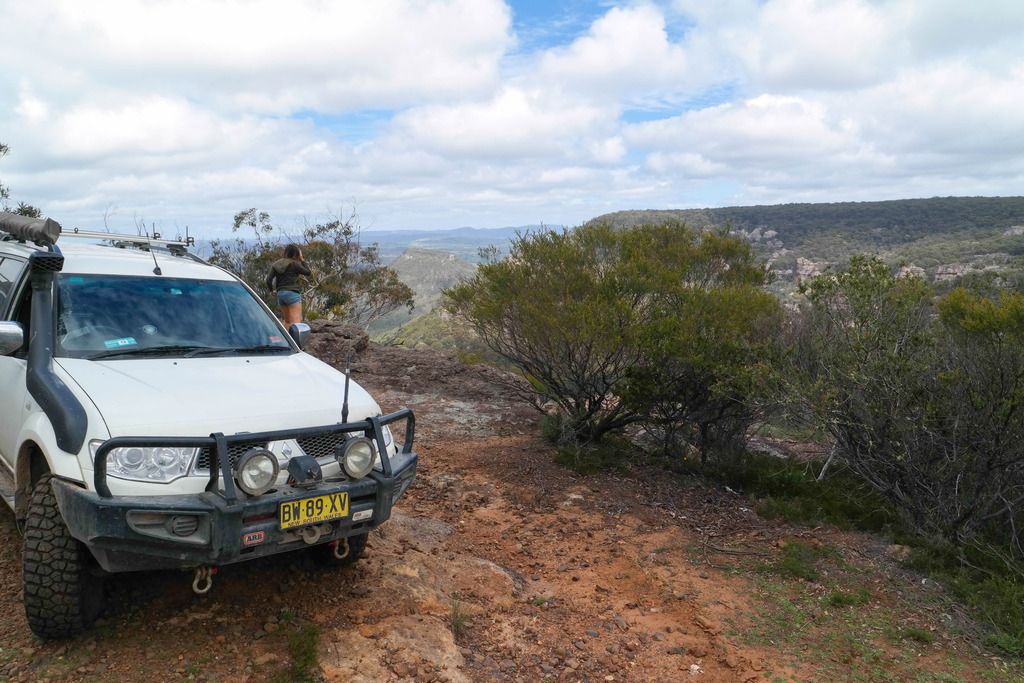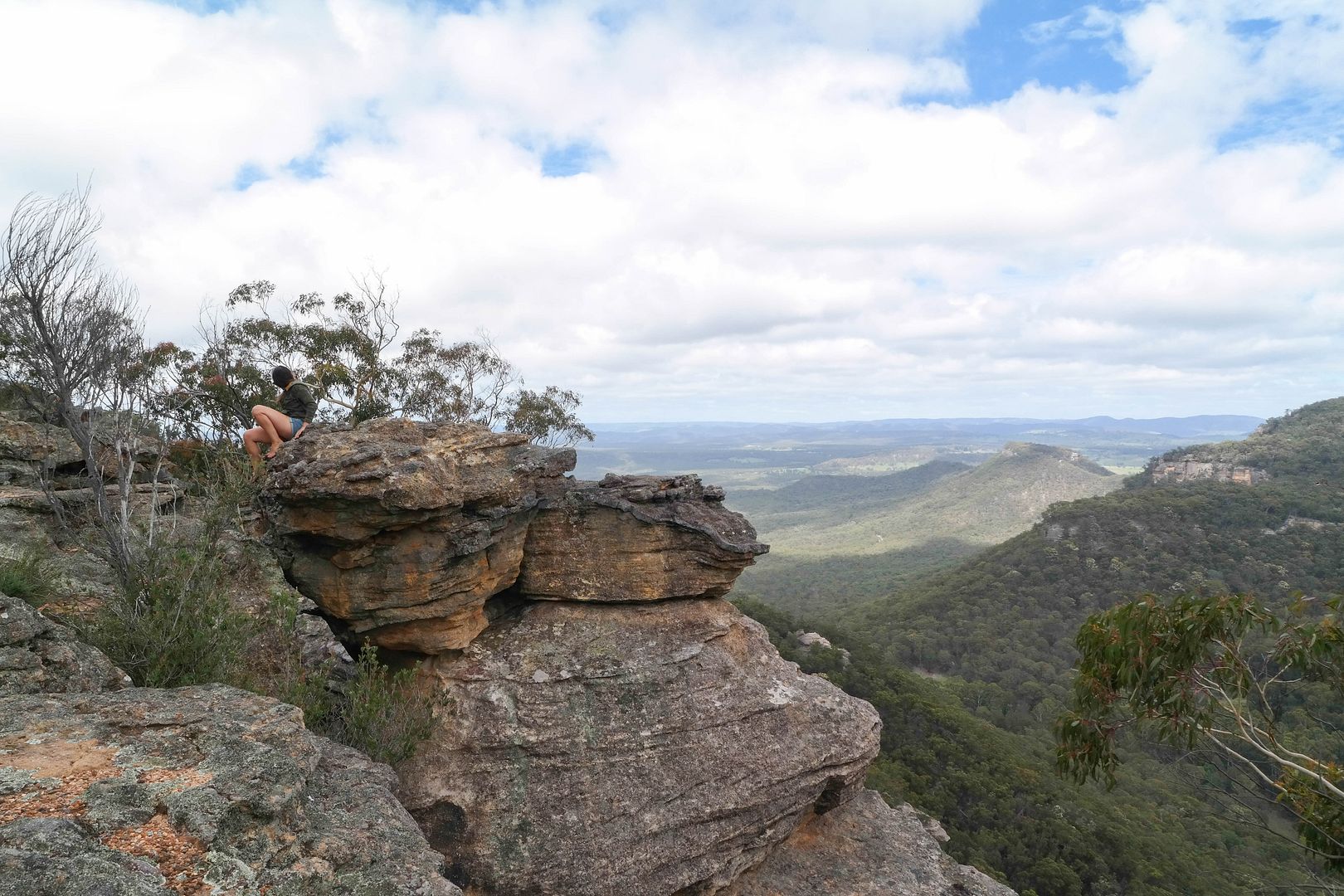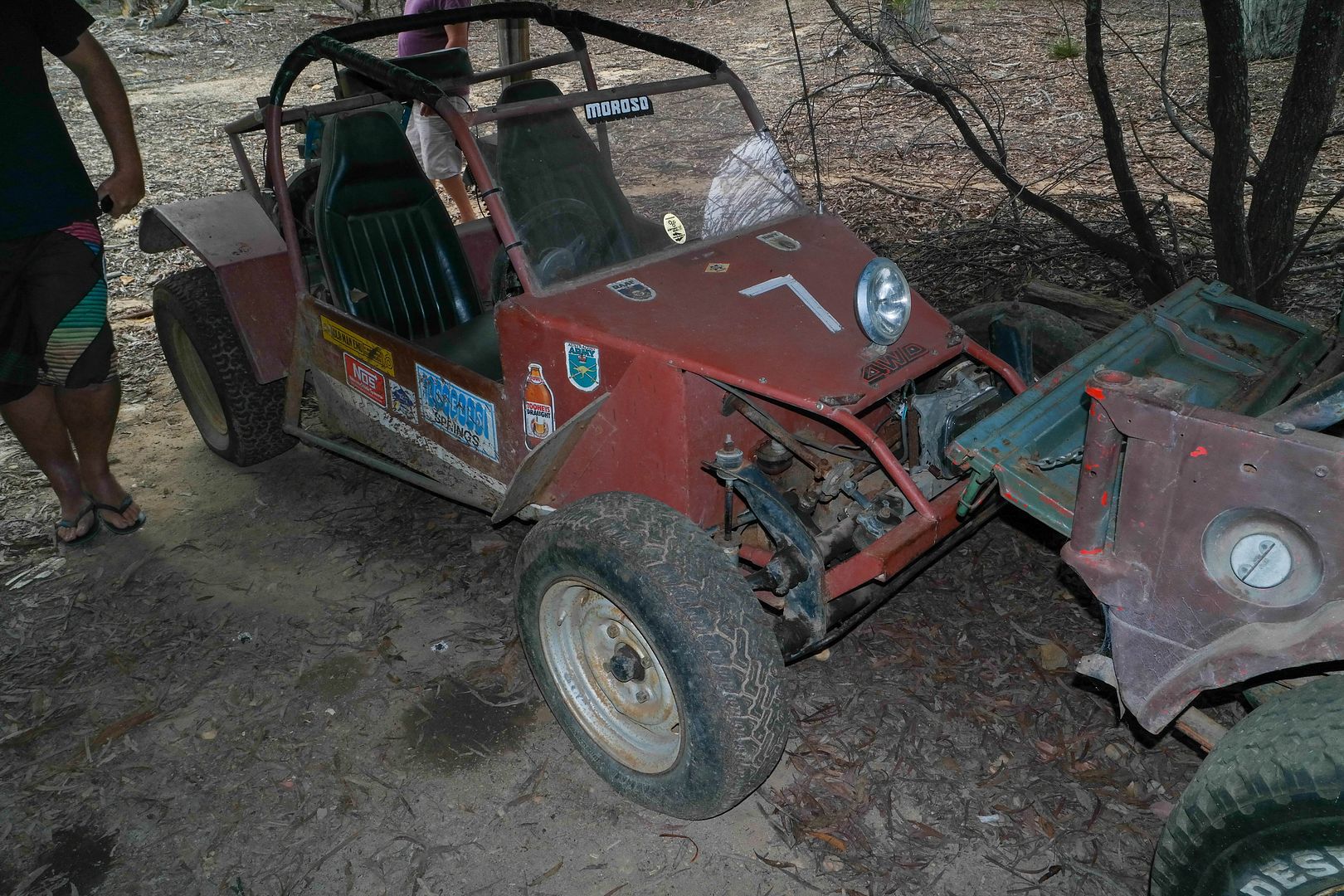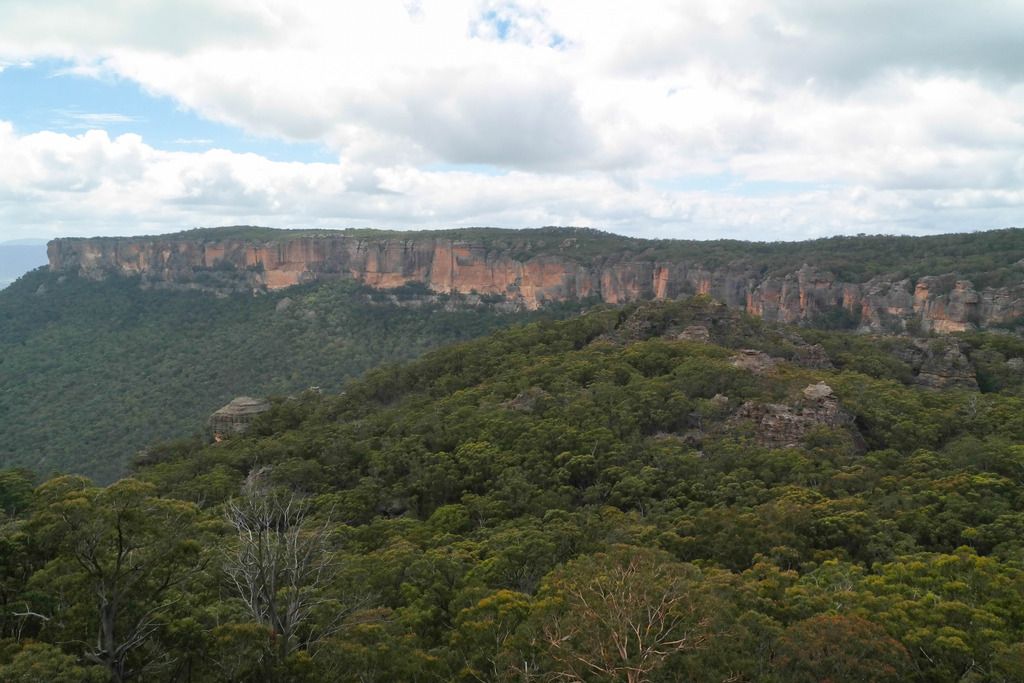 Here we had lunch and made the descent back out to tar, where we aired up and headed for home. Again the group split when some of us decided to check out Hassan's Walls Lookout. There's a steel walkway out to the main lookout and also a smaller track leading to a cave with a view.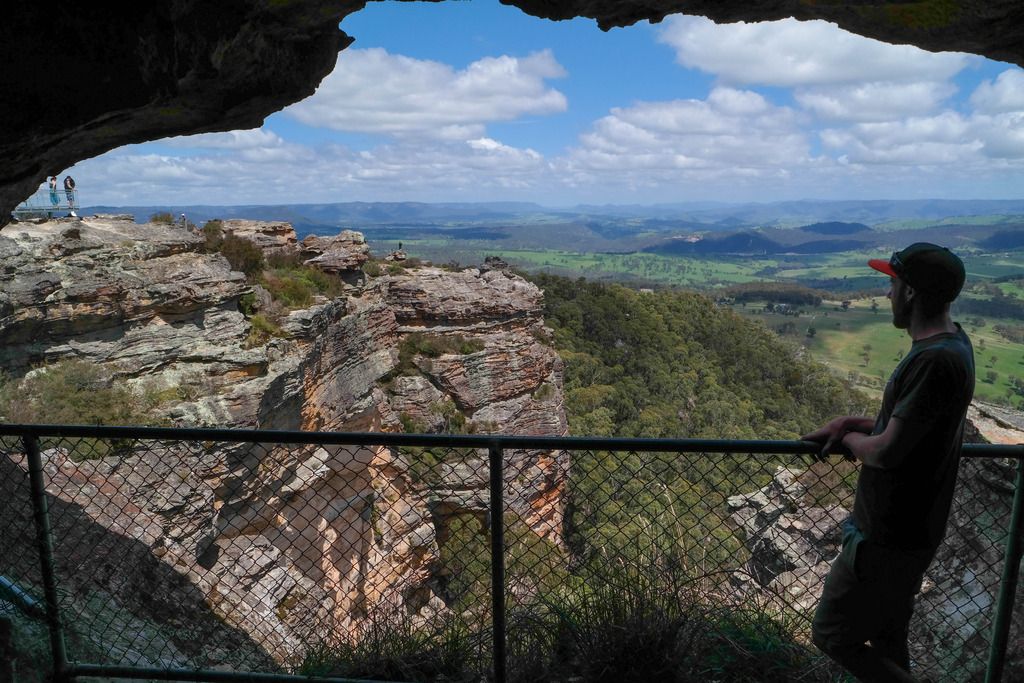 Final goodbyes this time and we headed home. Thanks again to all who attended. It was awesome to be a part of and I think really shows the quality of people we have on this forum.
Ranger Dave has introduced me to the property owner near the worksite and will be giving me his contact details so we can access the area for a 4x4earth camp and to check on the tree guards. It would be a brilliant winter camp so stayed tuned because we will likely organise something in the near future.
Last edited: