Finally decided I'd had enough of the new triton (should never have bought the bloody thing!) and sold it.
Ive got a work ute I can drive when ever I want so wasn't in a rush to buy another car but saw this 2008 pj ranger for sale with only 150 thousand kms on it and thought it would make a good hunting/ fishing/ camping rig.
It's ex Telstra so along with the work back it had a few other modifications already like a long range tank and gvm upgrade which will come in handy. It's no oil painting but it's been serviced well and so far seems in good order mechanically. It's had a brand new egr cooler, air con, clutch and a few other fairly expensive parts fitted in the last 15,000kms along with a major service (all filters, all fluids inc. diff, gearbox oils etc) done 5000kms ago.
I did a timing belt straight away just in case and bought a new water pump, radiator, full set of hoses, belts, filters etc to do at the next service so fingers crossed I should get a few years out of it without any major dramas.
Trying to spend as little as possible (gave myself a budget of $10k including buying it) and do all the work myself.
The day after I brought it home
Stripped all the interior out and cleaned under the floor etc. You'd think people would wash cars when they're trying to sell them
Interior coming back together
Tray I picked up from the wreckers for $290
New stereo installed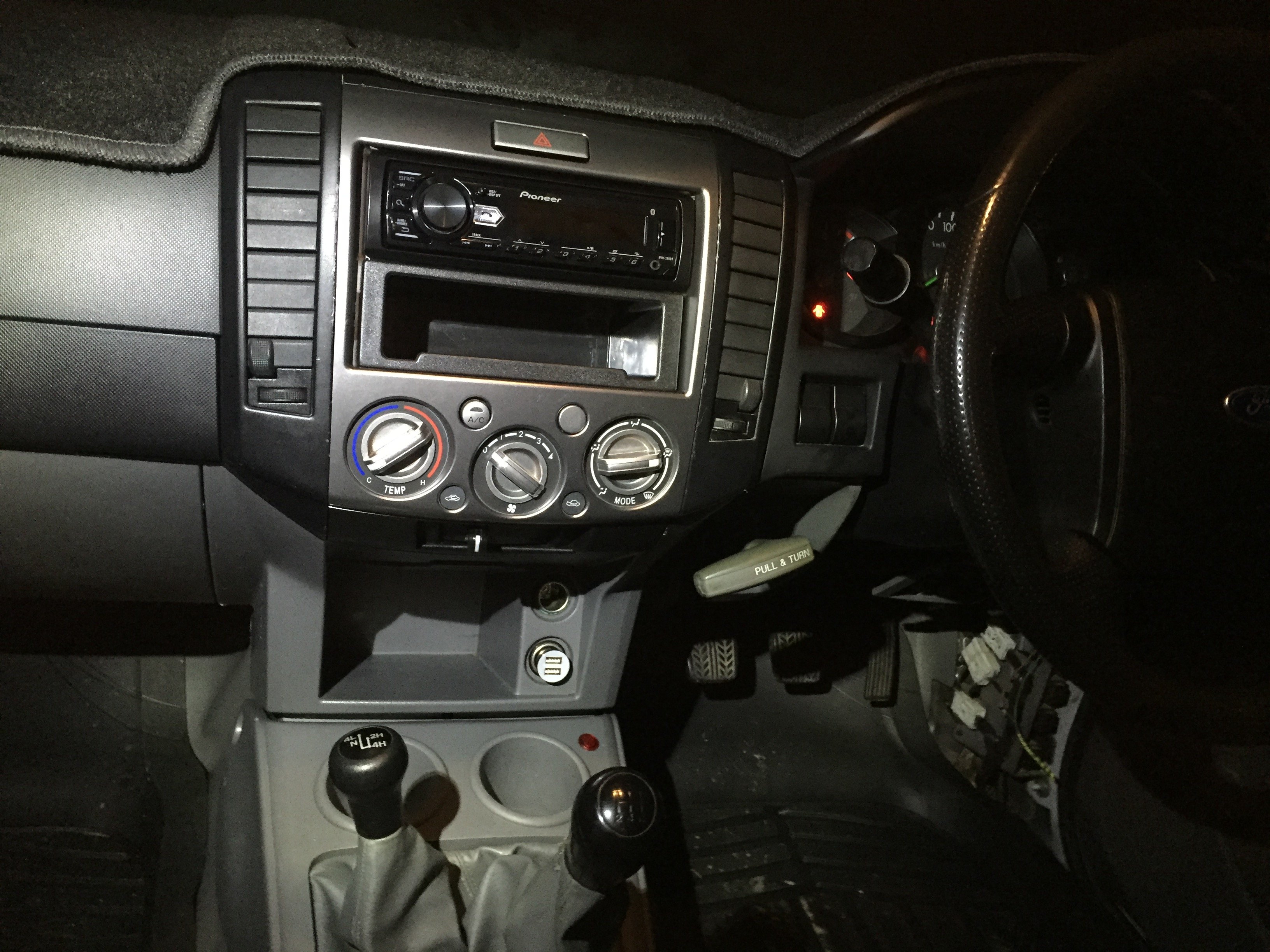 I've got a few busy weekends coming up
Trays on
New shoes
It's a shame I need the tray for the dog box, quad etc because the work backs unreal.
Haven't really got any major plans for it at this stage except to get it finished and get out and enjoy it. I've got a bull bar to go on and an aluminium dog box and matching canopy on their way. Once those and the tyres are on that's pretty much it for now apart from tidying small bits and pieces up.
I'm really enjoying coming home and just tinkering around with it. I miss my old cruiser for a lot of reasons but I used to love coming home and detailing it or tidying wires up or what ever, it was like stress relief. The triton was such a headache it just added stress, all I had to do was look at it and I'd get cranky.
Anyways that's enough for tonight, hopefully I keep remembering to take photos as I go.