Just back from a trip to Dirk Hartog Island, WA and thought I would share some images with you as I have been very quiet of late as I am still recovering from a double knee replacement operation.
I was with a group of guys from the Four Wheel Drive Club of WA and we went over on Sunday 03 Jun 18 and I came back on Friday 08 Jun 18. There is only 20 vehicles allowed on the island at anyone time and we had 11 in our group so we pretty much had the island to ourselves.
Unfortunately we were hit by a massive storm on the Monday night (100 kph winds and about 100 mls of rain) from which no-one escaped some sort of damage or being wet (or both
). I had my awning collapse as I didn't have big enough sand pegs and two pole were damaged but that was it for us.
Getting onto the island is an adventure in itself with the road to the barge pick up being a very interesting drive (4WD only) and then a barge across to the island. Once on the island it is 4WD all the way and is totally awesome.
I can highly recommend going there it is a fabulous place.
Karl
The convoy at the air down station on Useless Loop Rd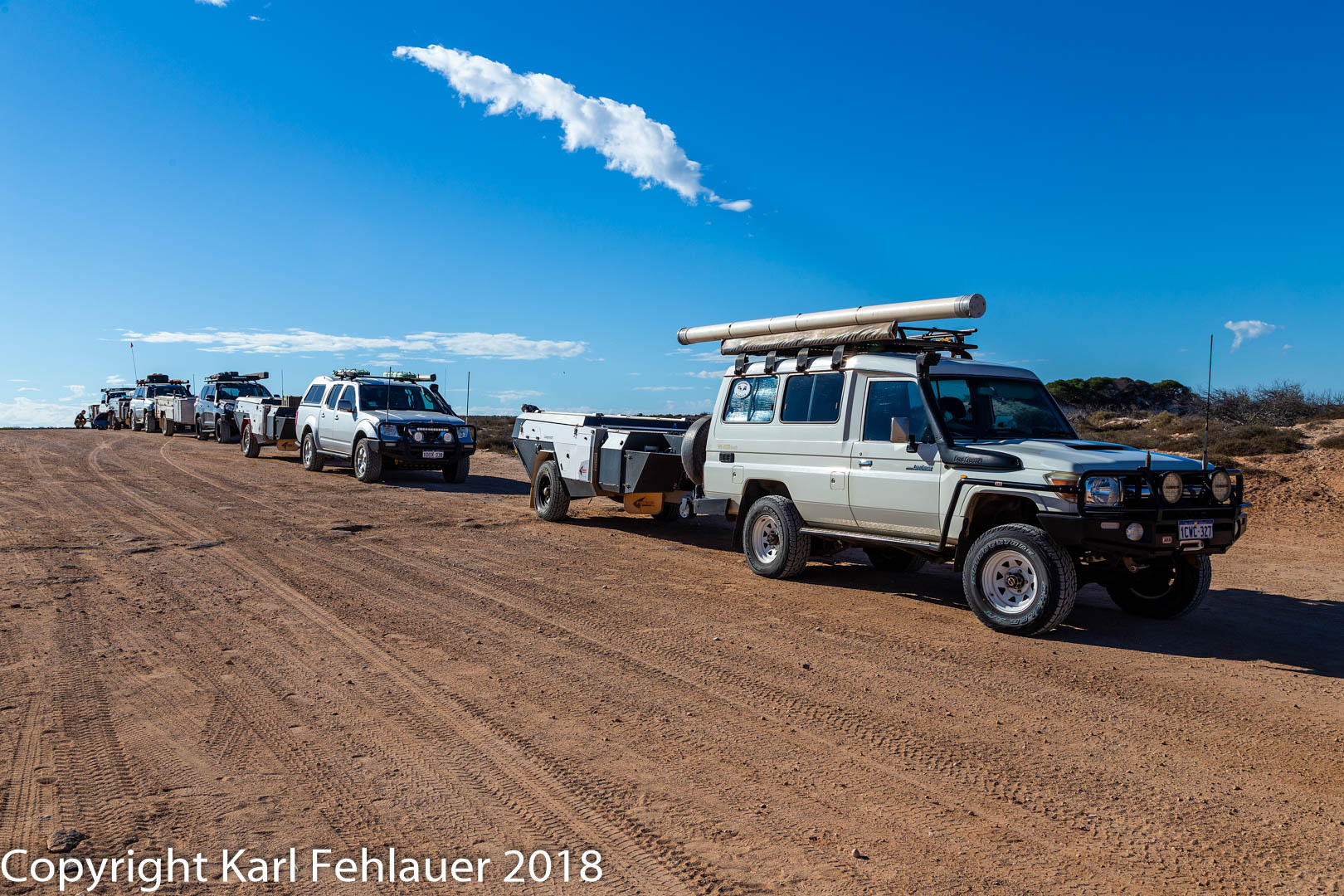 Waiting for the barge across to the island
My mates LC and CT on the barge
One of our other vehicles being offlaoded onto the island
Last edited: