I've recently completed a trip to Camden NSW from Darwin. Tried where possible to avoid the tarmac....I have driven Darwin - Sydney many times ....usually a dash down to Mt Isa ( about 1650klm ) then another 1200klm to Cunnamulla and a further 1200klm into my Mum's place at Camden. I can do it in 3 days fairly comfortably and more importantly, without driving at night on the kangaroo infested roads in Western Queensland and NSW.
But this time I have a bit of time up my sleeve courtesy of being made redundant ( I work in heavy project construction so I'm used to it ) so I took a bit of extra time to travel parts of Australia I haven't seen before
Filled the tanks in Darwin and then topped up ( tank and tummy in Katherine ) I have two long range tanks, one is a replacement for the original ( its 140L ) also a tray mounted auxiliary that is just gravity feed to the main ( 120L ) and just one 20L jerrycan. So 280 litres all up. The downside is of course the extra weight so with the 50litres of water as well, and all the camping and recovery gear, you start to get up there...put myself on the weighbridge before leaving and I was at 3050kgs ! Bit of a worry....
I planned to avoid the bitumen where possible so turned left just south of Mataranka for the 180klm run out to Roper Bar Store. Tarmac runs out 40klm from the Roper River Crossing
Canopy powder coated before leaving and a canvas cover fitted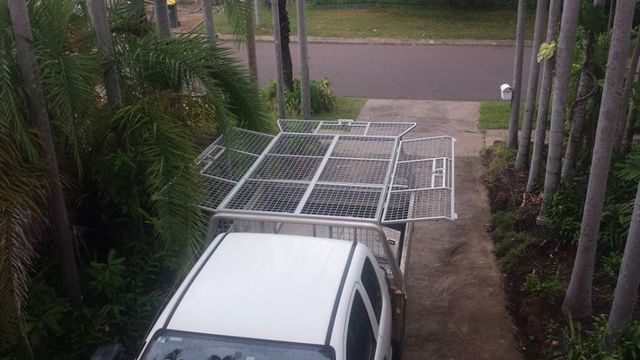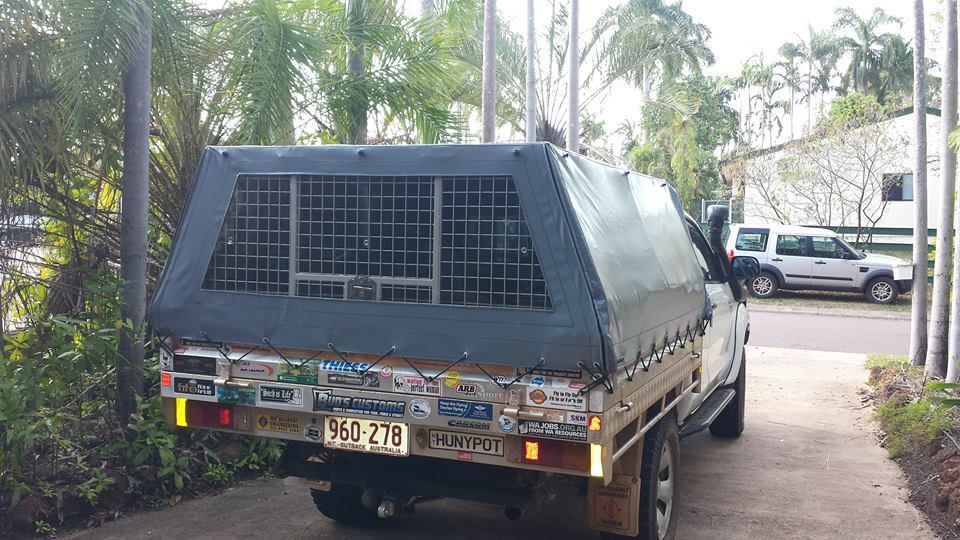 Camped the night on the Roper River near the site of the old Roper Bar Police Station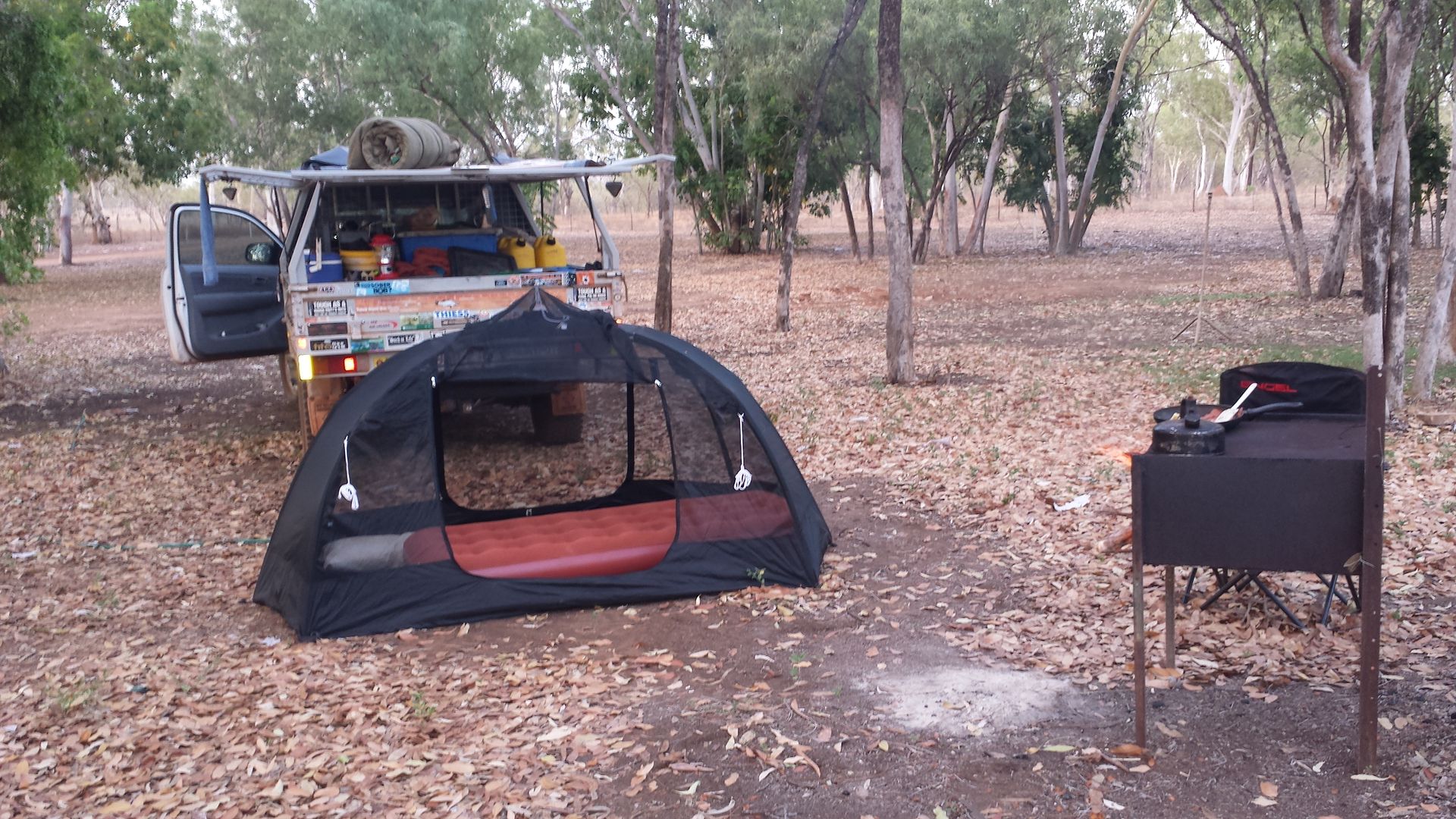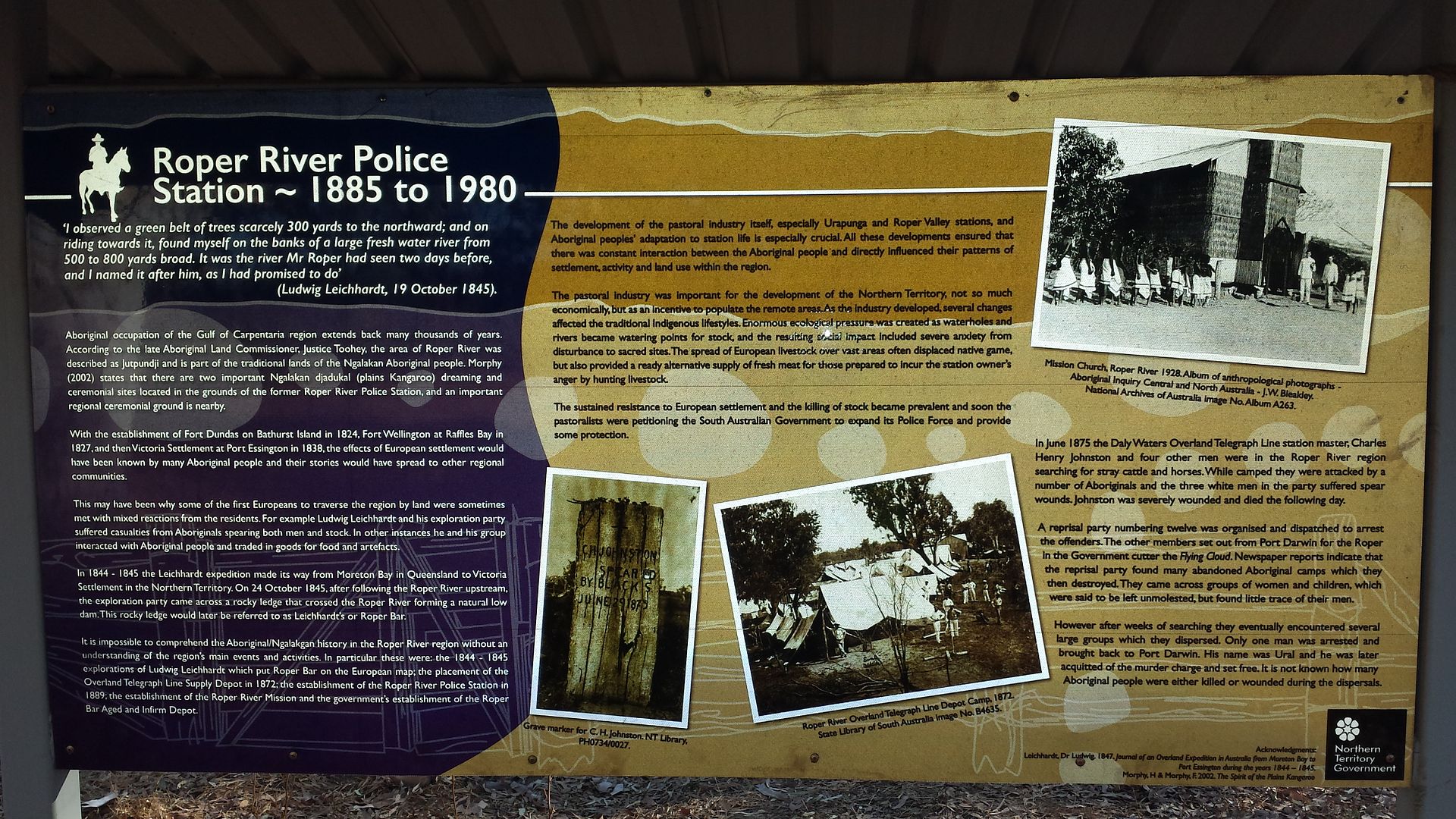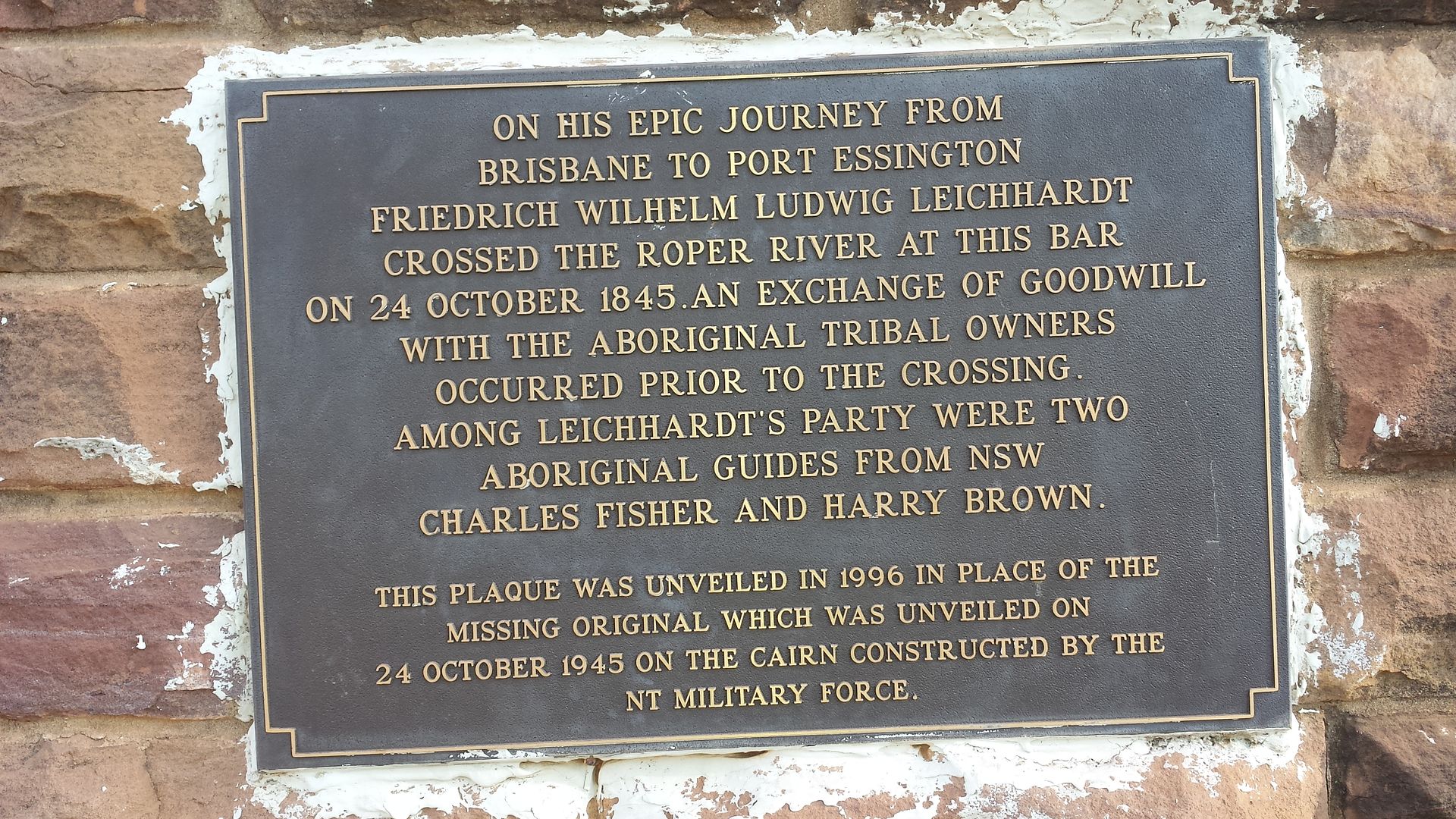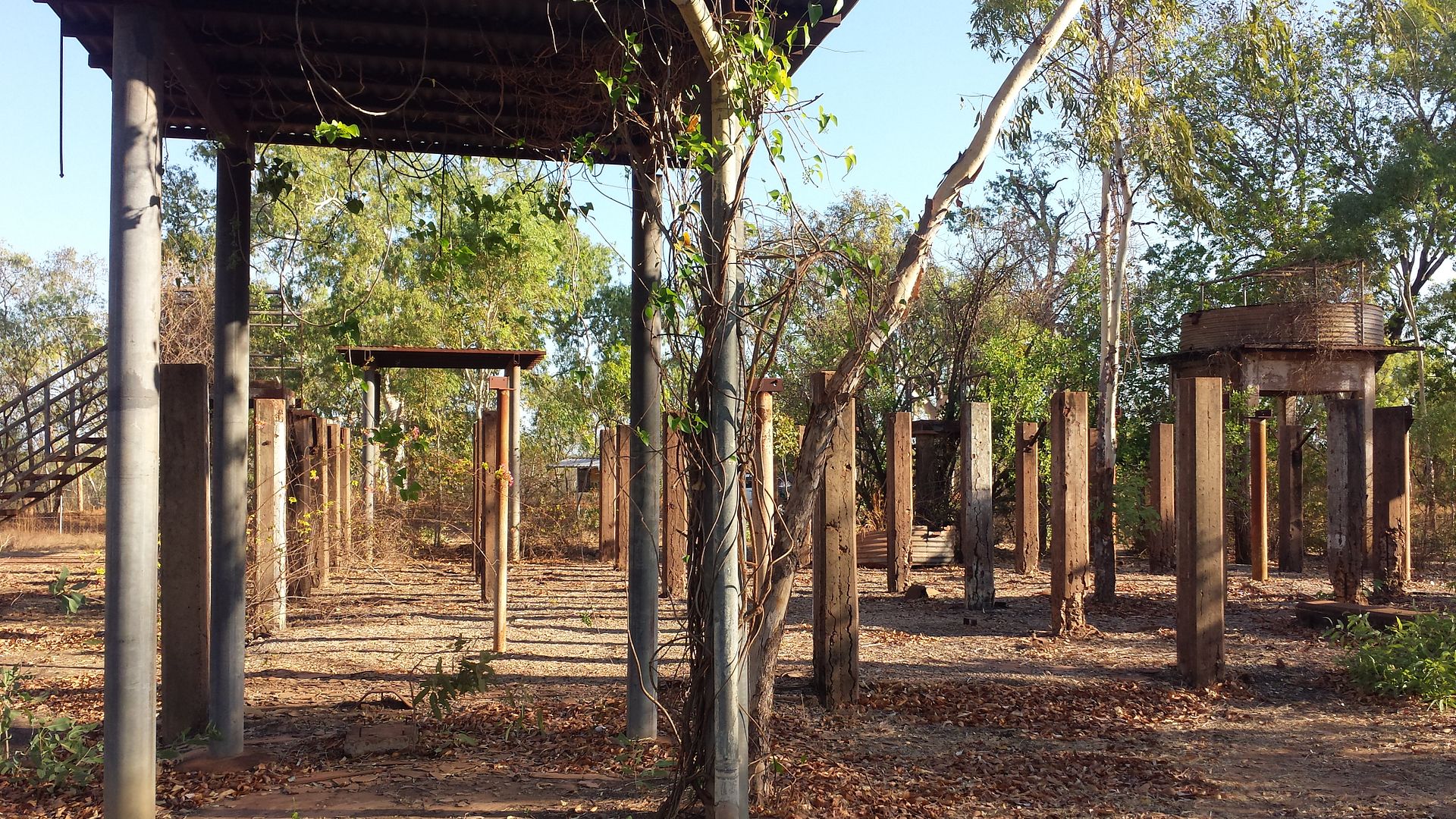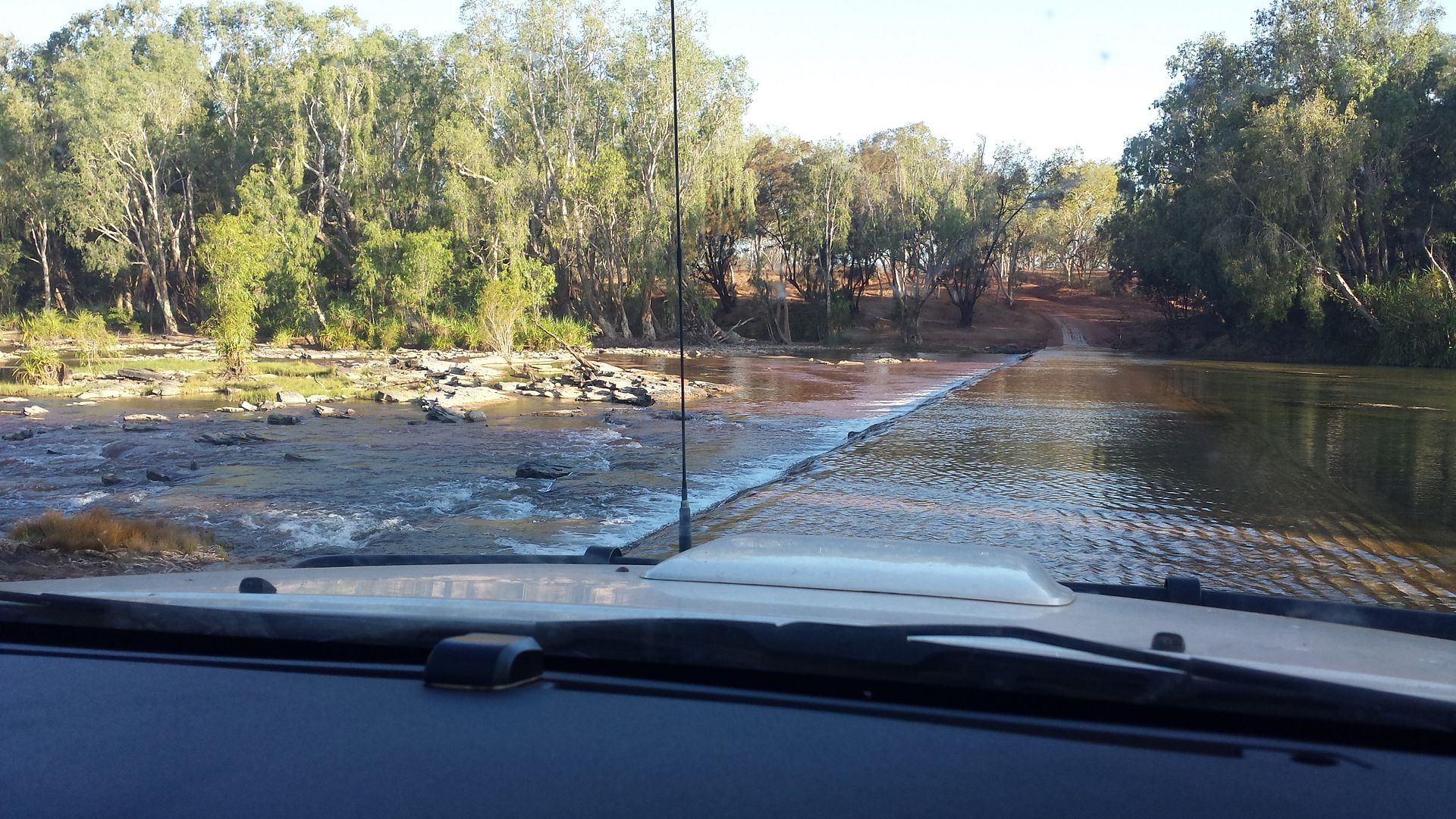 370 klm of bone shaking teeth rattling corrugations to Borrolloola