G'day 4x4 Earthers. I thought you might be interested in a product I'm making - the only third generation Grand Vitara recovery points available in the world!
Brolga Bits 2005 - 2018 JB / JT Suzuki Grand Vitara Front Recovery Points
-
now available to order.
Suzuki Grand Vitaras are fitted out of the factory with tow/tie-down points for light road duty that are unsuitable and dangerous for use in a stuck offroad situation. Vehicles are damaged and people die every year in unsafe offroad recoveries. Minimise your chances of becoming a statistic with proper, rated 4x4 recovery points.
These 4x4 recovery points are made from strong, thick 12mm steel and are rated to a safe working load of 3500kg each - well and truly over-engineered, but you can't put a price on trust in a product that your life might depend on. They can be used for both winch and snatch recoveries. They will fit all variants of the third generation Grand Vitara (sometimes referred to as NGV or GV3) with a standard bumper, most bullbars and nudge bars with minor modifications.
Each set of two 4x4 recovery points is supplied with all mounting hardware, fitting and usage instructions and an engineers report.
Price:
$395.00 inc. GST (Australian deliveries) + delivery
, $359.09 no GST (overseas deliveries) + delivery.
Read more and order at:
https://brolgaenterprises.com/products/brolga-bits/suzuki-grand-vitara/
Thanks for your patience, and happy recovering!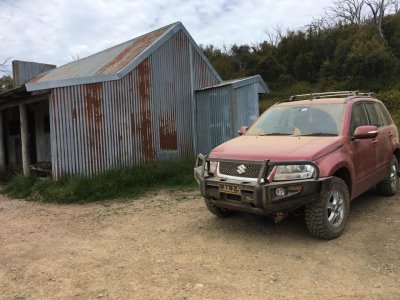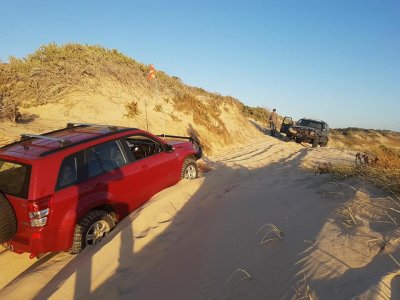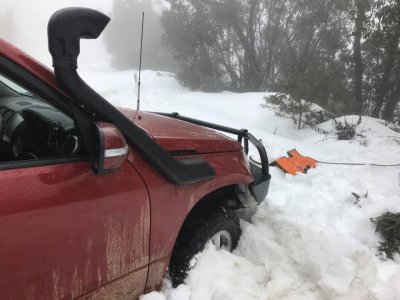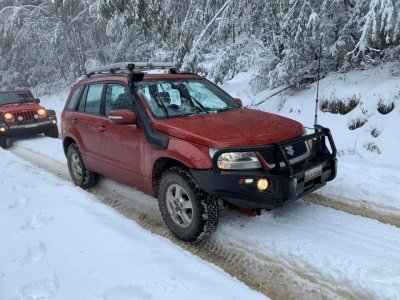 Last edited: