Vehicles:
Toyota Landcruiser 105's Wgn (Maurice Joe Baldi's vehicle)
Cruiser Cockpit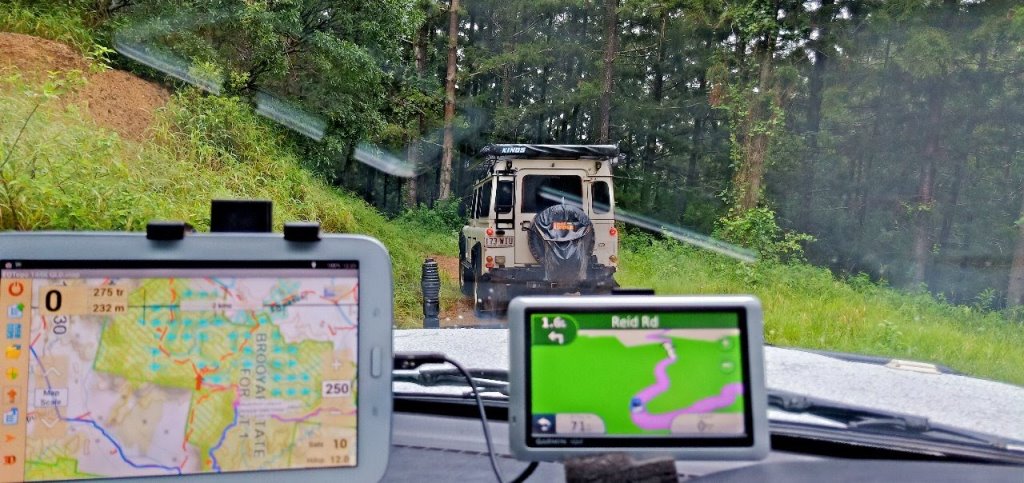 Landrover Defender 110 Wgn (My Vehicle)
Defender Cockpit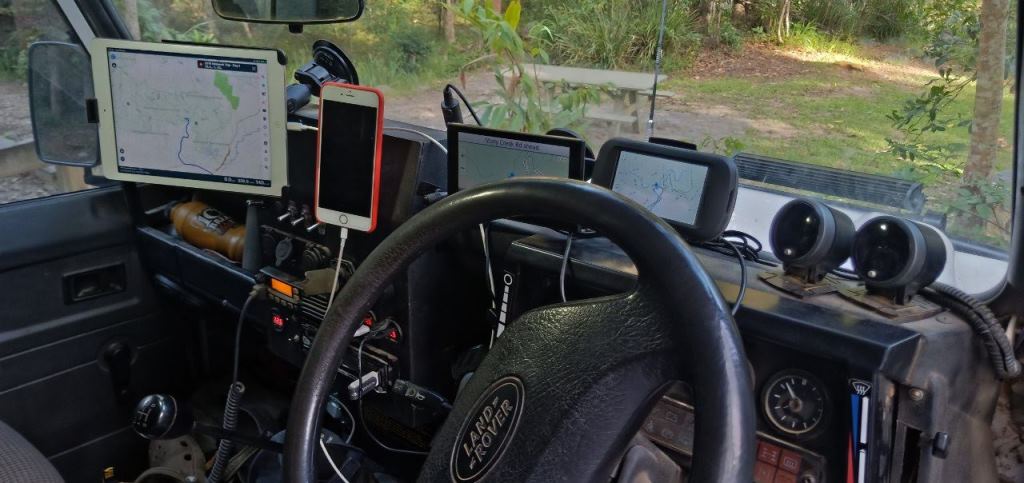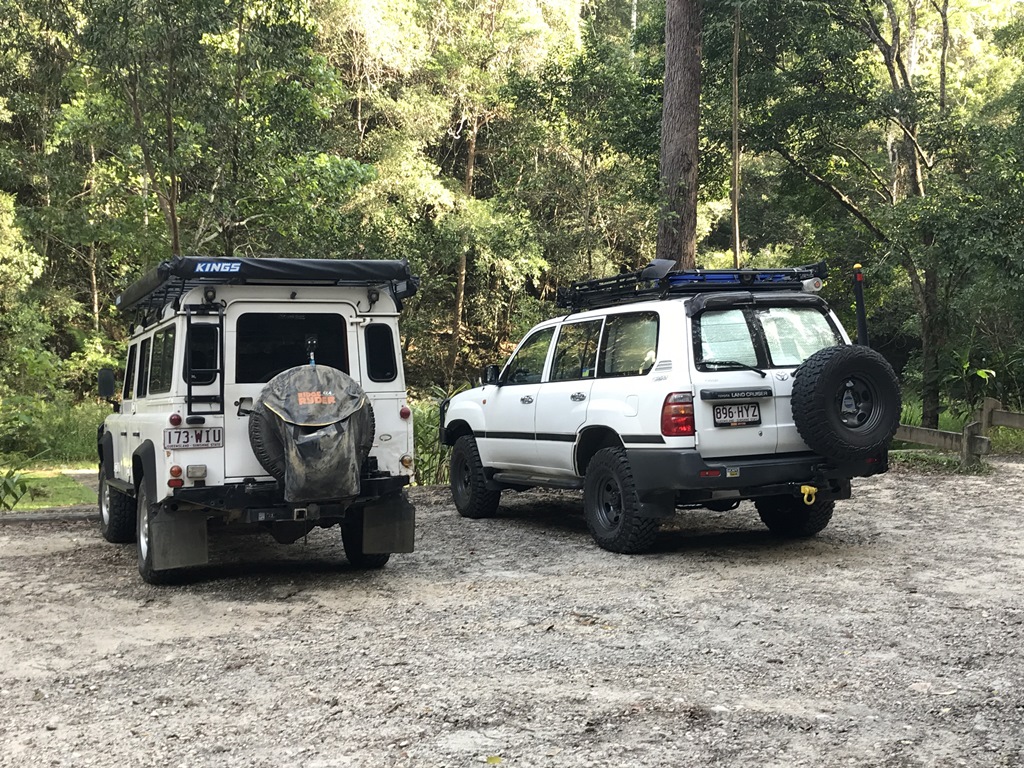 LINK to all photos:
2019 Midweek Explore Trip with Joe B
The Plan:
A 3 day midweek explore trip up through some of the areas that I've previously explored, but would be new for Maurice (Joe).
Tues 26th : Meant up with Joe @ the Woodford Bakery and finally put faces to names and had a short chat before heading off to Stoney Ck Picnic area where we aired down and really started our journey. With an overcast sky we headed off along Branch Creek Rd towards Beacons Rd LOOP. 45mins later we turned into Beacons Rd and headed to our first stop – Beacons Lookout.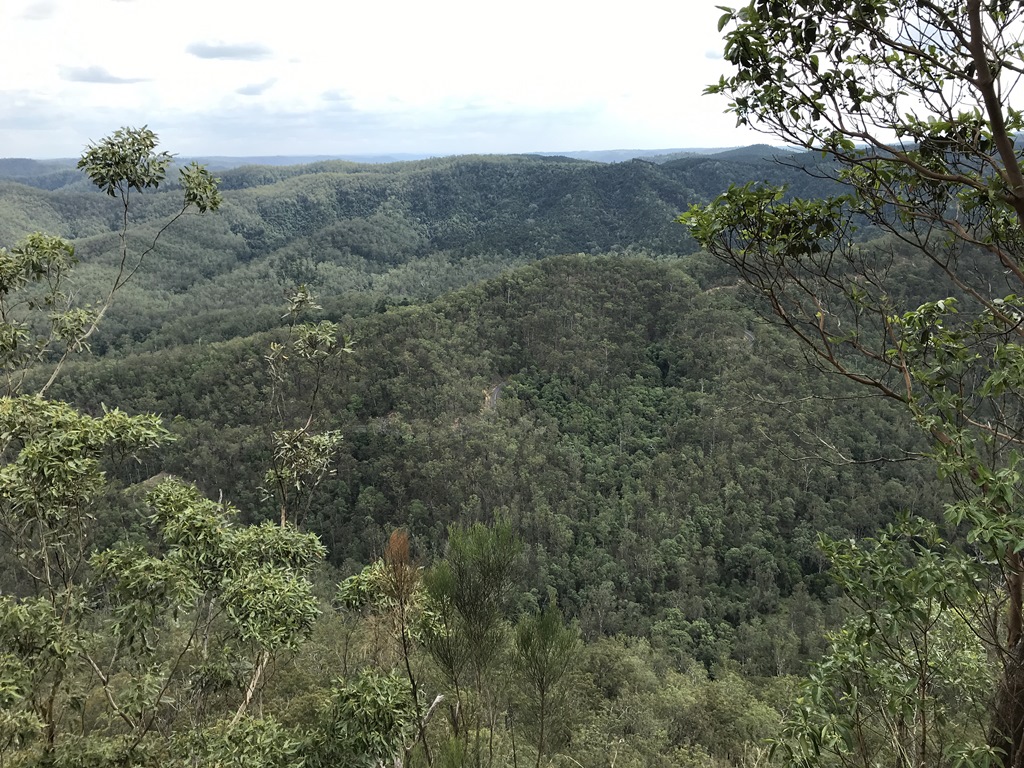 Quick stop and photos we were onto the more interesting part of the loop – steep descent/accents. It had been a few years since I was last along this track so the track condition was a little unknown to me. The steep descents were a little loose but not too bad. Pushed onwards and upwards and came to the section of the hill climb where I thought it might test us a little. It was a little loose and wombat holes but with both vehicles having good wheel travel we both successfully got up and over thankfully… (Video LINK:
Joe's hillclimb in the Cruiser] There was another hill climb that I wanted to check out so we turned off the main track and down to the creek to show Joe.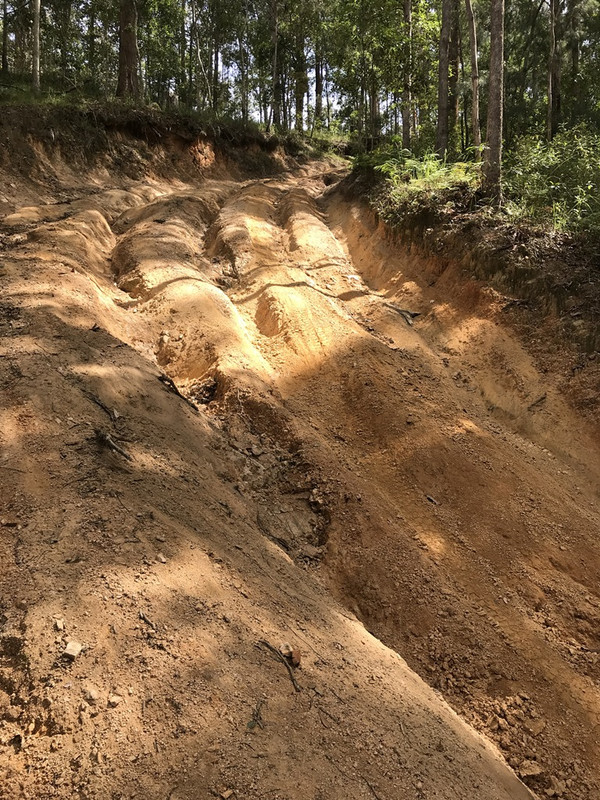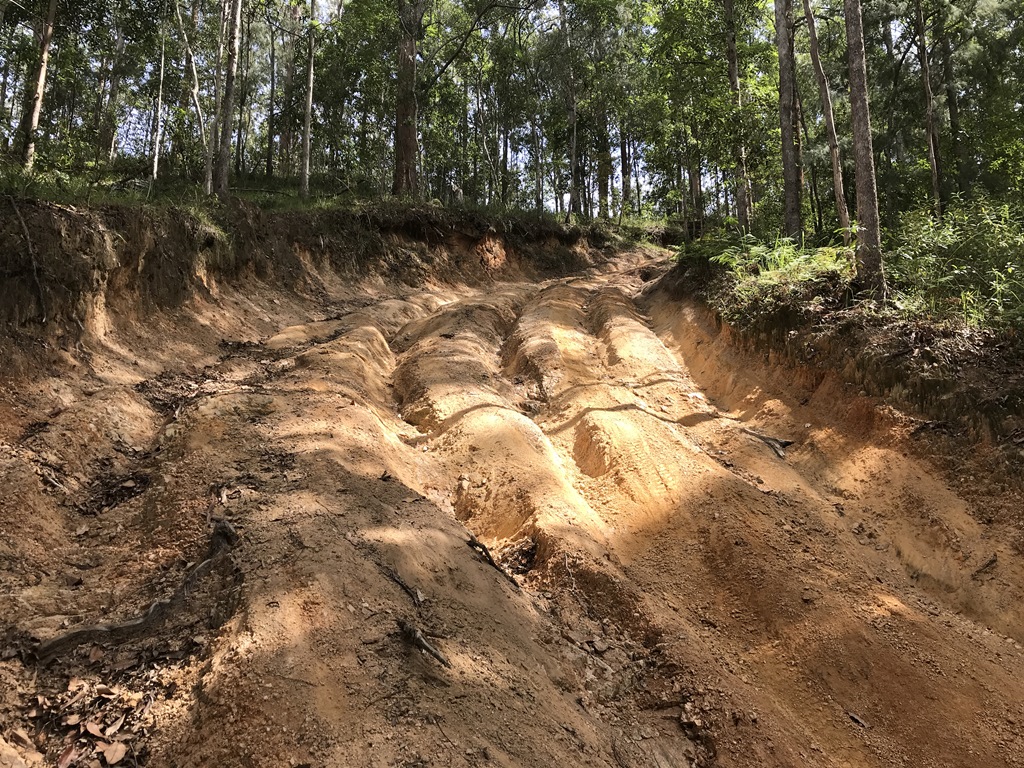 The climb up is on a off camber bend with washouts and you would have to really pick your line carefully to get up but we were not about to attempt as that wasn't the direction I wanted to take so we returned and headed back up and out onto Beacons Rd. On the way out, to my surprise the track deteriorated with wombat holes and loose rocks. Once up the top I received a call from Joe on the UHF as to whether I was missing something… I stopped and got out to find I was missing my table that I usually carry on the roof rack. Thankfully, Joe retrieved it we pushed on wards and made our way to the old Historic Bellthorpe Gantry for Lunch.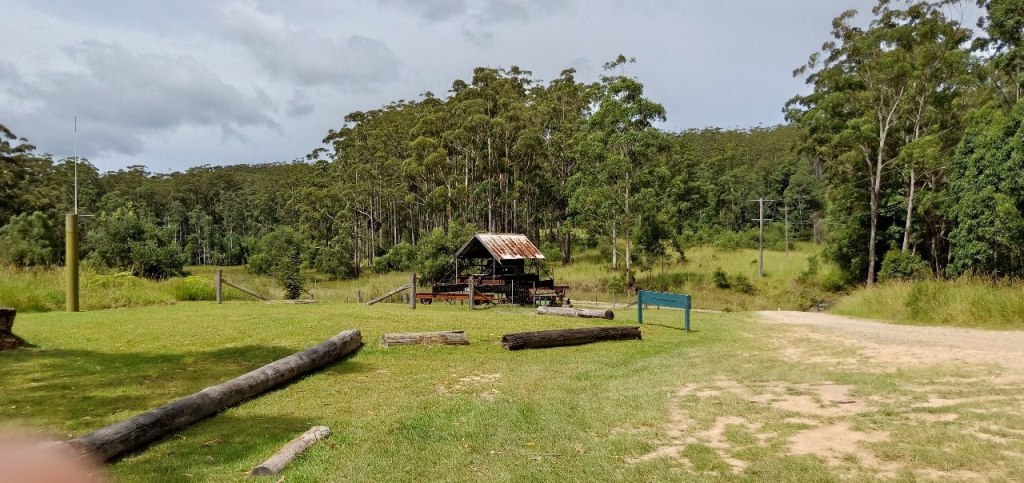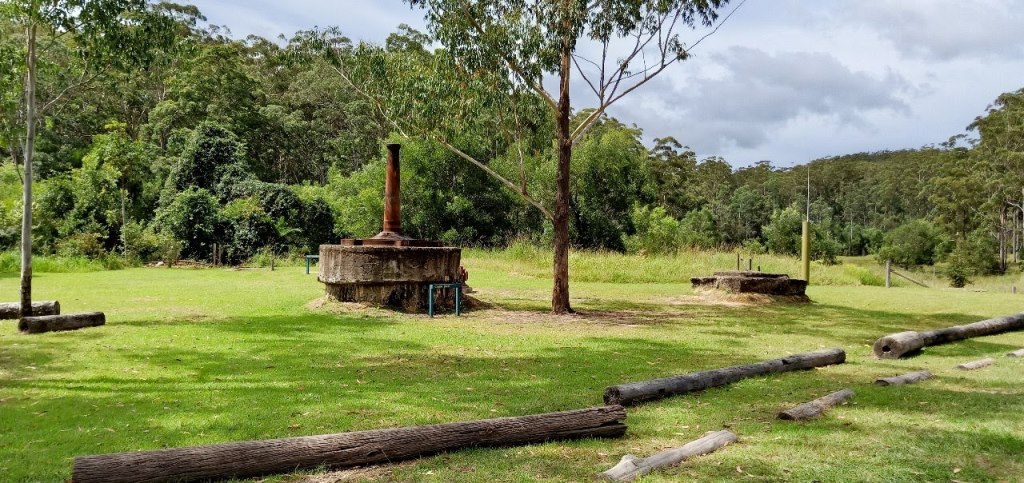 After lunch, we pushed on along Jimna-Bellthorpe Rd, calling into check out Yeilo Lookout – looking at the road in, a place not too many go to or know about. The view from the lookout was scenic looking down through the valley below.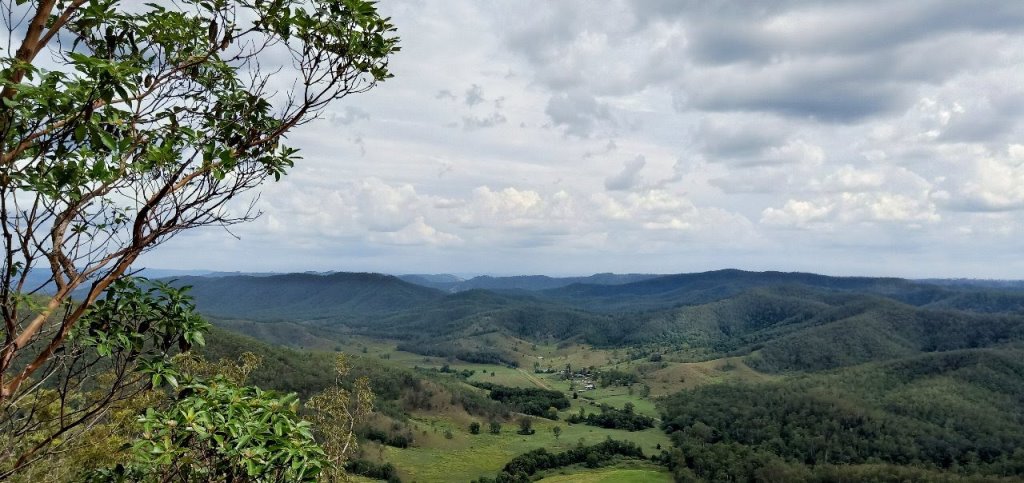 We then backtracked a little and continued on past the turnoff to Jimna and made our way along the Kilcoy-Murgon Rd before turning off onto Kandanga Creek Rd. From here we turned on and travelled along some Forestry roads for a while before getting onto overgrown track called Bluebell break. This pin-striping track took us down to a nice little rocky creek crossing before heading upwards & back on the Kandanga Ck Rd.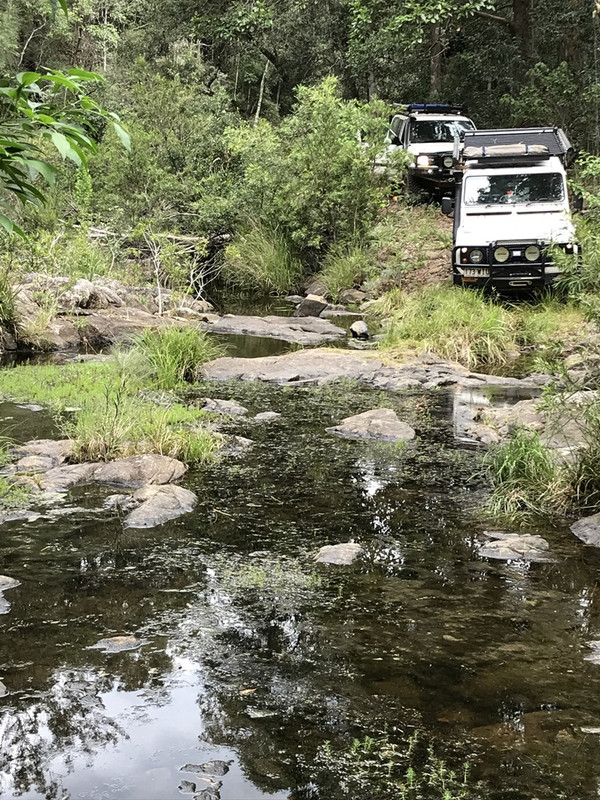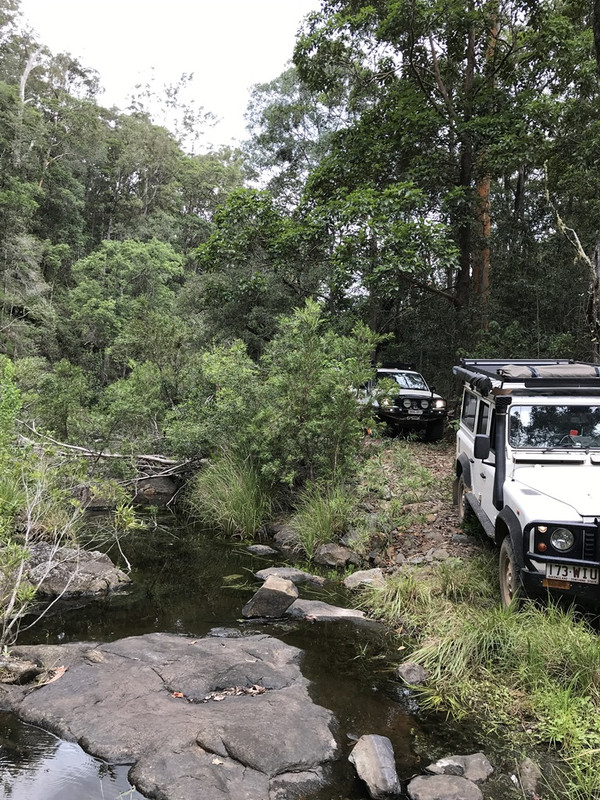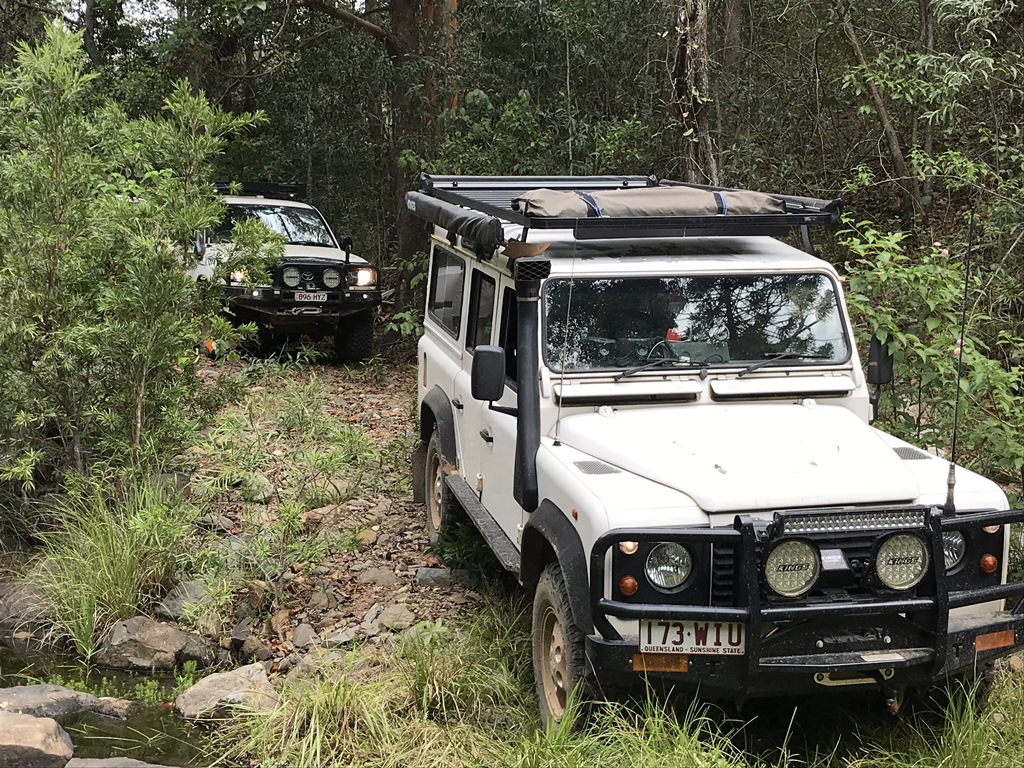 With our proposed campsite still some distance away and with getting late in the day, I decided to chop a bit out of our proposed track through the old Manumbar Mine and head straight to our campsite via some forestry tracks. This also involved some tree clearing along the way. We finally reached our destination at around 4.30 and setup our camp for the night and sat back and watched as the storms rolled in. Fantastic views of the surrounding countryside from atop of Mt Mia.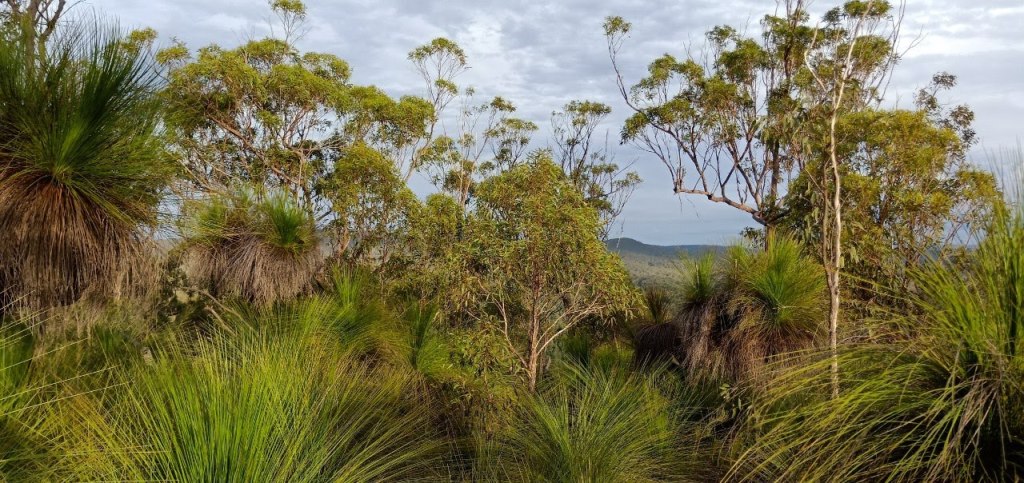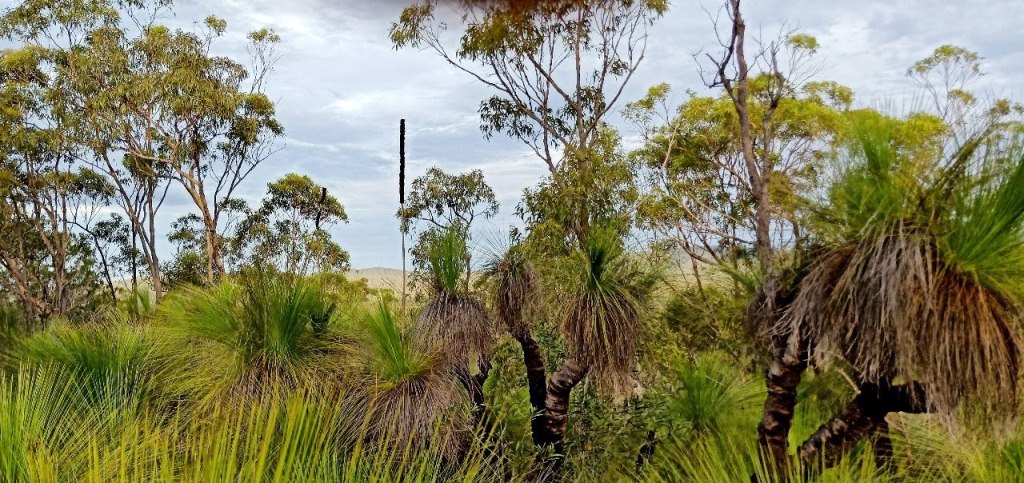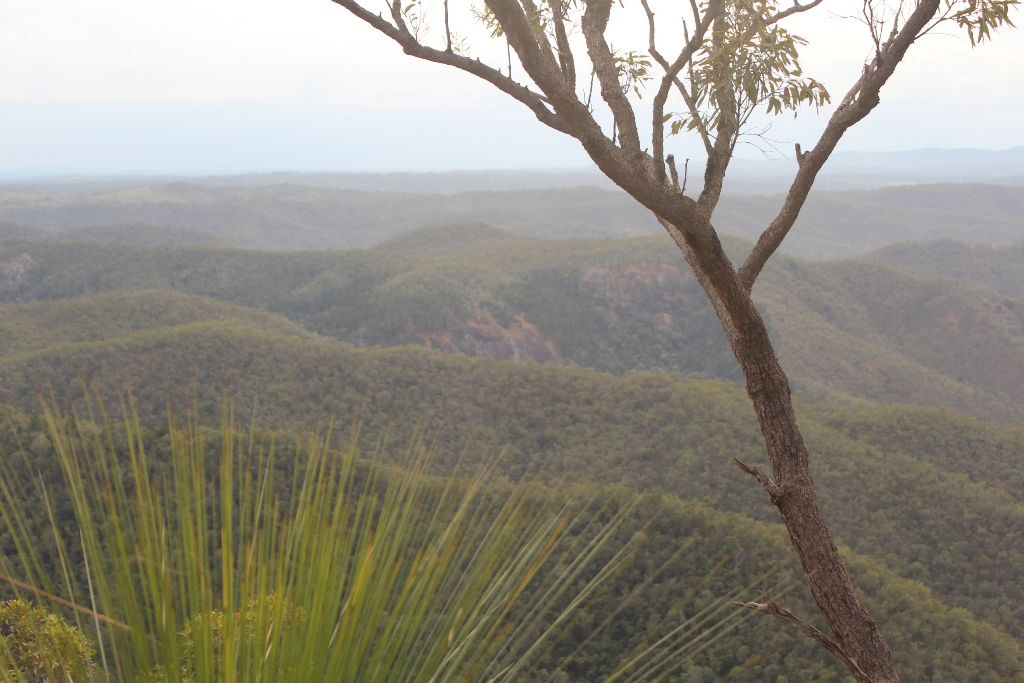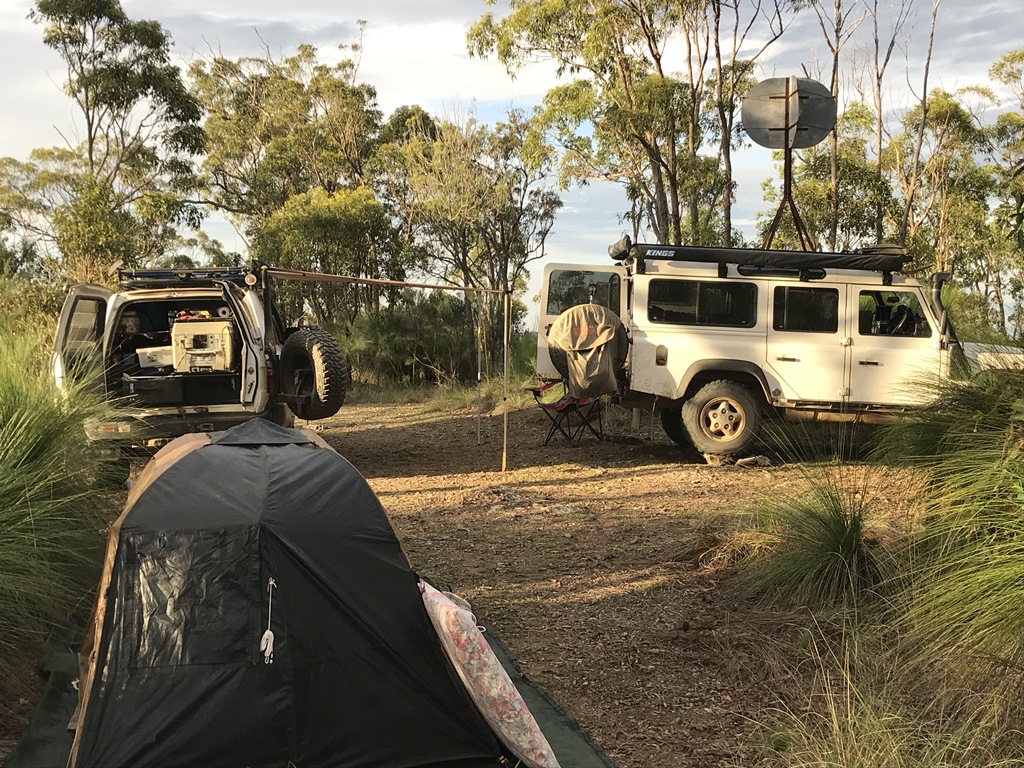 Wed 27th: Rose to an overcast sky but thankfully the rain from through the night had stopped. Received a sms from a mate who was supposed to meet us here telling us that he wasn't going to be able to make it do to some issues with some customers of his, so we slowly had breakfast and packed up and headed back down before it started to rain and make the track even more slippery than it already was. It was at this point somewhere in our descent that I must have driven over a stick or something where it flicked up and somehow managed to my fuel pickup on my sill tank, resulting in the tank to start to leak. I quickly transferred as much fuel across as I could and then used to the old soap trick which worked for a period until the rain had washed the soap away. We pushed along on Blacksnake Rd until reaching the bitumen & the old Shamrock Mine. From this point we decided to take a bit of a risk and take the back tracks to our next destination – Mount Clara Smelter/Chimney. Again, it had been quite a few years since I travelled on this track and it was getting a little washed back then but this time we would be going downhill, not uphill, so we pushed on. The track turned out to be in better condition than I had remembered and we made good time to get to the Mt Clara Mine. Upon reaching we did the usual photo thing and checked out the surrounds before heading off and making our way into Kilkivan for smoko and a coffee.