..
Probably just a wrecking yard . . .
First new car, I would've driven this until it (or I) dropped.
Not the kind of way I thought I'd lose the Ranger . . . driving over Baxter cliff in WA, or on a QLD island at high tide, or broken in a desert somewhere.
No, an elderly driver pulled out right in front of me last Tuesday, and I was doing 60k's and at only 31m distance.
All over in 2.5 seconds.
Thankfully everyone was ok, though the old boy and his wife were pretty shaken up.
Insurance seems to think it's repairable, but coming from the trade, I'm sure it'll be unviable to repair.
The crashie also chuckled when I told him on the phone today they'll probably be chasing some pricing.
They haven't even looked at it in person yet, hopefully tomorrow or Thurs.
RIP, a great 220k km, running like a dream (better than new), so well set up for touring, and under 11lt/100 on highway heading to places.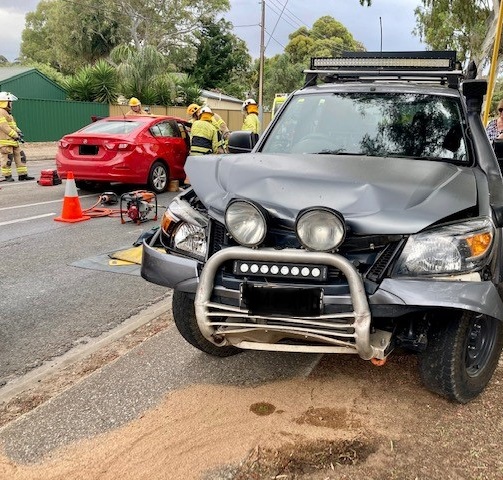 Not sure I'll get another 4WD straight away, will bide my time and maybe find an oldie to build something special.
EDIT - The dashcam footage . . .
30 secs of saved 'incident' vid . . .
And slomo of the critical 4 seconds (2.5 secs of reaction space) . . .
If you watch this frame by frame, you can see my lights / bonnet go and his door start to move, airbags go off, his door glass breaks.
Last edited: