Hi,
So after a few different 4wd setups, why not build my 4wd dream? Over the past 6months this is where we are at...
Engine/ Drive line
NPC Stage 3 Clutch and Flywheel
Diff & Transmission Breathers
Safari Armax 4" Snorkel
K&N AirFilter
Beaudesert 3" exhaust
Dyno Tune/Power Upgrade (This week!)
HPT Oil Catch Can (This week!)
Well after completely frying the clutch on the beach at Straddie whilst rather stuck and having no drive at all, it was time for an upgrade along with a perfect reason to have some power upgrades done aswell!
Tyres & Suspension
285/75/R16 BFG AT's on Standard Cruiser Rims (Would Love 35's but concerns re the insurance cover)
Outback Armour 2" Lift- Custom
I plan to upgrade the rims, I was waiting for the camper trailer to arrive so i can match the wheels.
The Suspension was a journey, whilst I wanted the 79 series to be able to carry a load, tow a heavy trailer, look level and perform off road- I didn't want a rig that that is #back breaking, #missus needs a sports bra, #just came out of a comfortable Prado. Well after explaining exactly that to the selected shop- that was exactly what I got! So after about 200km we had had a enough and went back to the installer... At this point i had thought i was stuck with it. However they (Tough Toys) were amazing, working through my concerns with us whilst talking to Outback Armour to come to a solutions. We ended up with a custom solutionbased on a couple of extra leafs, GU Patrol Shocks and a few other modifications to now have the perfect suspension solution all changed without cost. In summary Outback Armour/Tough Toys were absolutely amazing in the suspension setup for our 79 Series, it performs incredibly on the black stuff and even better on every other type of terrain there is not back bracking, no sports bras and move over that useless prado!
Exterior
Uneek 4x4 Urban Style Bullbar (Powder Coated Grey)
Heavy duty recovery points
12,500lb Winch (Whilst i wanted a Warn Winch- The Dominator will do for now)
LightForce DL230 HTX 70w HID Lights (Opted for these for a clean look rather than a large lightbar)
Bonnet Protector
UHF Aerial- GME
Window Tints (Darkest Legal)
Clearview Mirrors (Painting Door Bracket to colour match this week)
Iornman Side Steps (Powder Coated Grey)
Custom Alloy Tray Colour Matched to Cruiser (MW Toolboxes) Sprayed with Speedliner Coating to match Side Steps & Bullbar
Maxtrax Recovery Tracks (Mounted UnderTray)
69 Litre Water Tank With Pump (Mounted UnderTray)
Lightforce ROK40 Flood Worklights (Mounted under RollBar)
Power Outlets on tray headboard
Toyota Heavy Duty TowBar
I was very certain on the look of the cruiser, i didnt want to have a miss matched/bolted on everything i could find cheap looking cruiser. We spent alot of time making sure that the colours between the bullbar/sidestep/tray were going to match to ensure the cruiser has a nice clean look. Whilst the bullbar dosnt offer as much protection as the models with side bars- panels are not very expensive!
Interior/Electronics
MSA Premium canvas seat covers
Dash Mat (seems to be the norm so I got one too!)
Cruiser Console- Center Console (wish they put carpet on the side so the seat belt buckle didn't rub and make an annoying squeaking noise!)
Uniden UHF unit (with remote handset)
Redarc Tow Pro elite electric brake system
Factory Style switches for compressor & water-pump mounted in dash
Rocker Switches for External lighting mounted in dash
Projector BCDC Dual Battery Controller with 100Ah 2nd battery- Solar input mounted under bonnet for when required
ARB Dual Battery bracket (dont by anything else, the ARB one is the best fit)
ARB under bonnet compressor (Mounted a outlet under the bull bar so the bonnet doesn't need to be opened when using compressor)
Power outlets on headboard and anderson plug to charge the camper (Through Redarch charging unit in Camper)
Alpine Apple Car Play Head unit
Alpine S-Series Speakers Component Front / 6.5" Rear
My Favorite here is the center console- at least i get a couple more cup holders! Closely followed by the Apple Car Play unit- perfect for spotify and the hands-free actually works well.
Future Mods
Minecorp bonnet gas strut kit
Electriconic rust resistance system
Superior Engineering Underbody Guards
GME FM Aerial (the factory one is ugly)
Rear Winch
Sandgrabber floor mats
LED interior light
Dual pillar with boost & EGT
Reversing camera

Camper Trailer
2017 Wildboar Front Folding Razorback Series
We went on a mission to review all of the camper trailers on the market (in fact, im pretty sure we looked at everyone over a couple of days at a show) The wildboar Camper was a standout camper, the attention to detail and upgraded componants compared to the rest really sold it to us plus the owners of the business are amazing to deal with.. a good family feel to the company rather than a business just flogging their campers.
We ended up with upgraded suspension, hitch & jockey wheel completing it to tackle whatever tracks we throw at it.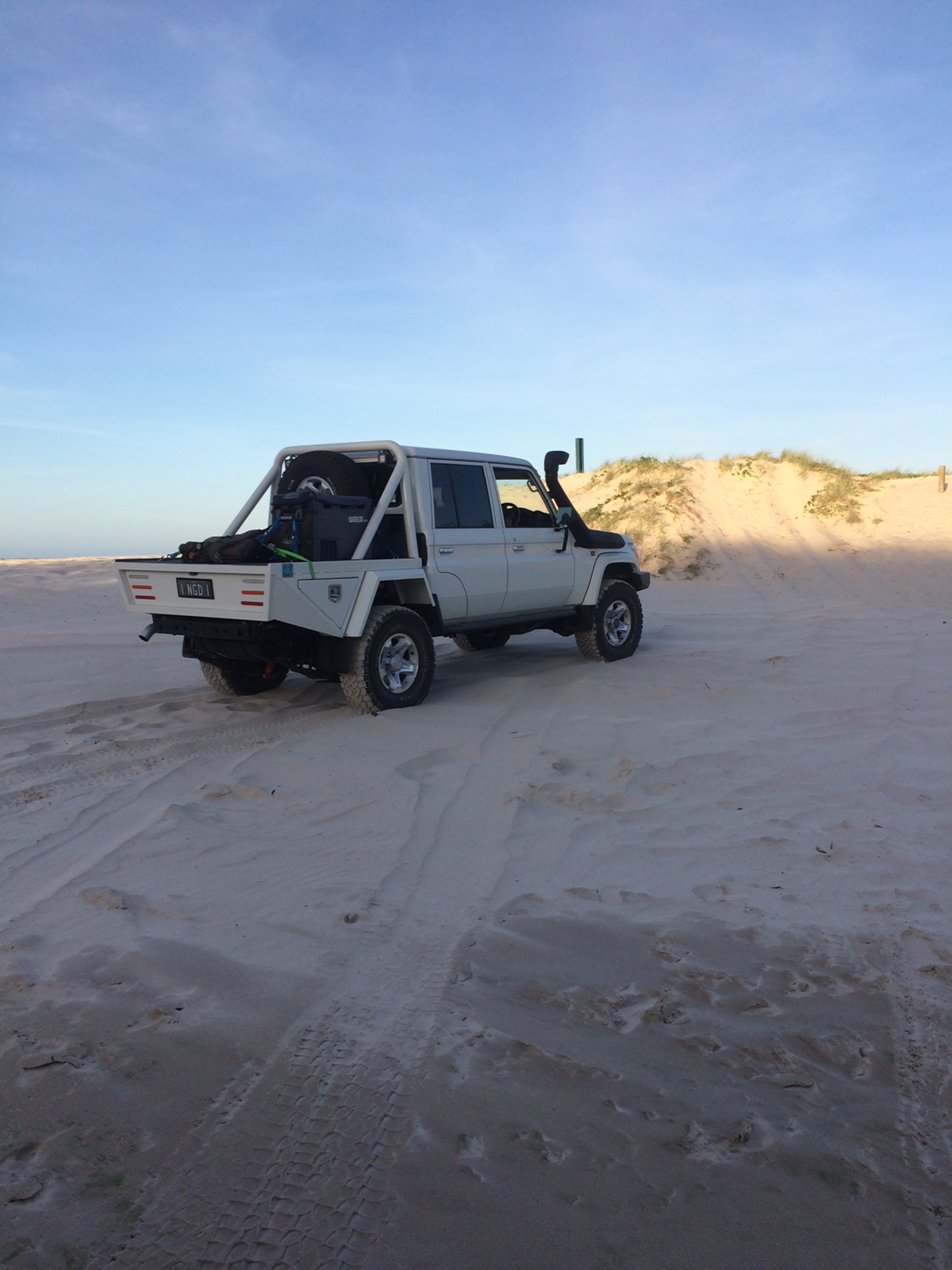 Last edited: