Righto all you Patrol gurus, got a question for you - a mate has a 99 GU (think it's a 2.8L diesel) that currently has 265/70/R16's on it and her bf spied a set of 5 Mickey T Baja MTZ's in 31x10.5R15 on black sunnies on Facebook for $700 ono.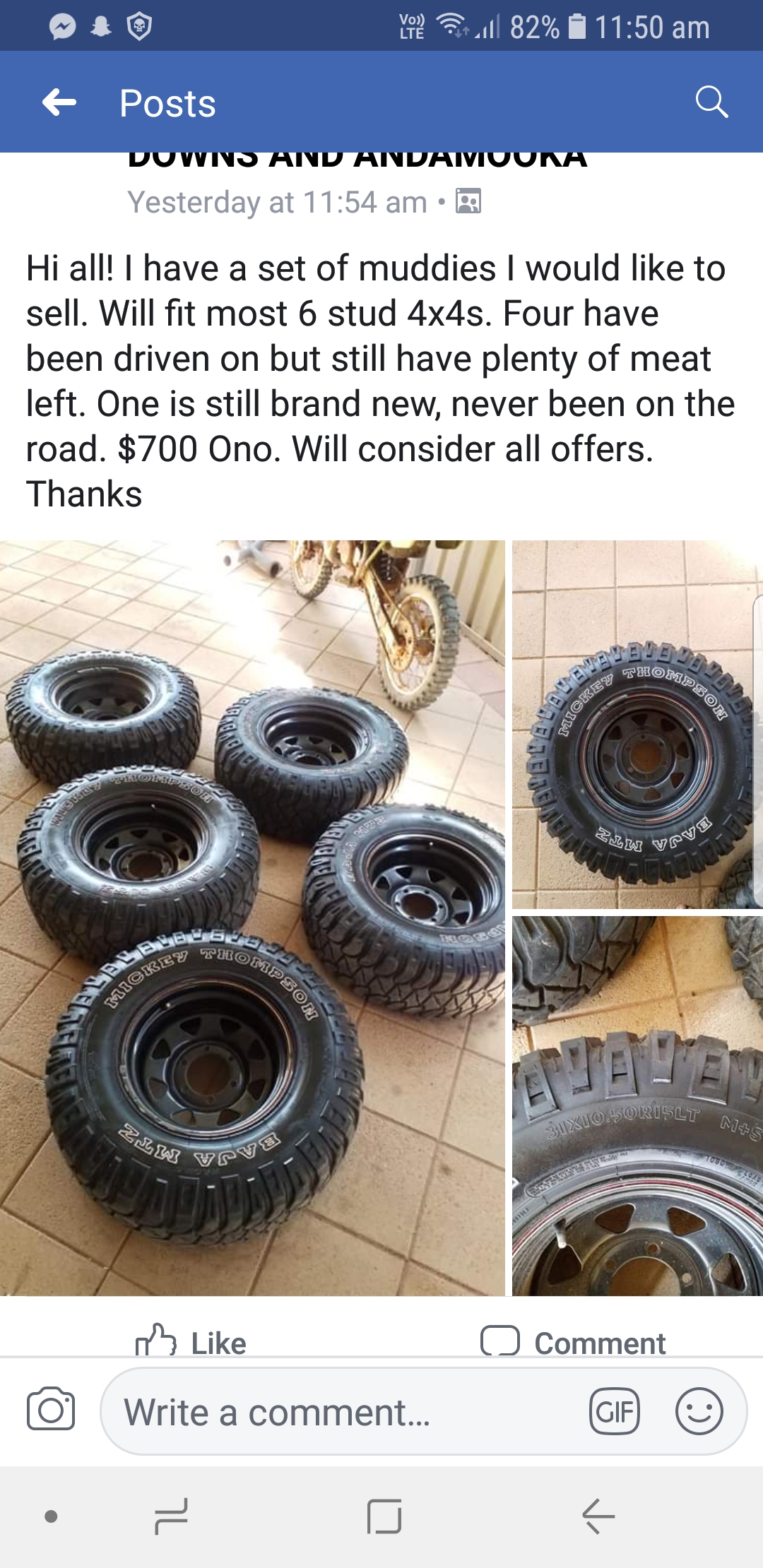 Just went and had a look at them, 1 is brand spanking new (still has green paint on the tread) and the other 4 are pretty evenly worn (approx 10mm tread left). 4 of 5 rims have a red + yellow stripe, pretty sure they're 0° offset. The last 1 has a red stripe and had 15x8 N26 stamped on the inside so guessing it's a -26 offset. Now they're going to offer $600 & old mate seems keen.
The real questions are:
1. Whether or not the 15's will fit with no issue?
2. How much of a drama it'll be rotating in 1 brand new tyre amongst the others that are worn
3. Is it safe and/or is it going to cause issues having 1 rim with a different offset compared to the other?
4. Should they just pass on them and get a whole new set of fresh tyres an be sure of everything?
Cheers
Rags