Where did you get your monitor from

@darb

? Looks like a good bit of kit to me
link attahced
Yeah they're pretty solid mate. Huge range, lasts for months on a pair of AA's (i use rechargeable freeze capalable niMH or lithium batteries for the freezer). I attach to the cage, or sometimes in the guts of some food if i want to know waht the temp is within the food itself. I.e its a bit warmer close to the tops of bins on a 40c day , as you'd expect.
the only thing that screws it up seems to be if i turn the WIFI module on in the fridge it interfers, presumably these temp sensors are 2.4ghz too.
Fortunately not an issue, i dont use the WIFI in the fridge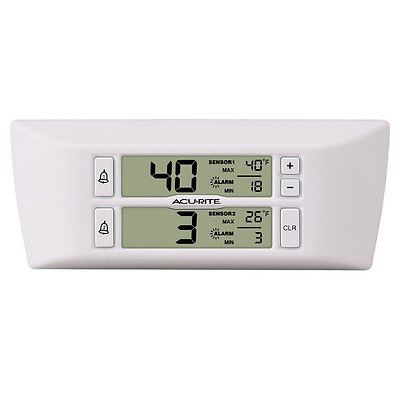 The digital display features the refrigerator temperature, freezer temperature and the high / low temperatures recorded for each. A programmable alarm notifies you audibly and visually when temperatures exceed your preset minimum or maximum temperature range.
Last edited: